It's a real honor to be featured as a Girlboss in the August 2019 issue of the cool and happening lifestyle magazine House of Coco. I want to share some highlights from the interview with you, because this got personal. Enjoy!
About two months ago House of Coco approach me and wanted to, quote: "showcase some of the best women from around the world, talk about their journeys and where they are today." This is a huge deal when you are a start-up brand, so of course I agreed to be apart of this grand gesture. You never really know exactly how journalists decide to promote you these days, so I was pretty excited to see the result. The experience turned out to be one of the most open and honest interviews I've ever done.
We talk empowerment, creativity and just remaining wild and free in a world full of rules.
House of Coco: We especially love your rawness in your New Year memo where you talk about the brand often being a big creative mess. How important is it for you to create real content and can this be challenging when running a lifestyle business (where everyone expects instagram perfection)?
Maroa: Thank you very much! Yes, of course. Instagram takes a lot of time and today your followers expect real content from you all the time. And why shouldn't they – I do, myself! The instagram perfection has been a largely discussed topic for a while now and the criticisms is mainly that you don't show what's real.
I think this started out in a good way, but now it's just destroying the inspirational community instagram started as. Shaming and policing someone's appearance in social media where the reach is so tremendous (of course it's not fortunate offline either) is not promoting a healthy lifestyle and a better world. If you don't have something better to post than negative statements about others, you should refrain. Instagram should be able to remain the inspirational universe it is. Constructive criticism is of course allowed, but at the same time – we can all benefit from being a bit nicer and don't look for flaws everywhere we go.
This gets me fired up because I think the creative community on Instagram is so big and inspiring. When I started using Instagram as a working tool for my brand, I quickly discovered that I needed to create content that was inspiring to me too or else I felt like a phoney. Easier said than done in our efficient world, but that's also why I don't post so much in some periods. For that matter, it's important to emphasis that feeling inspired by someone is completely different than copying them though. I admire personal accounts that give so much of themselves to the community, but that's the beauty of being diverse. It's not fun if we're all the same.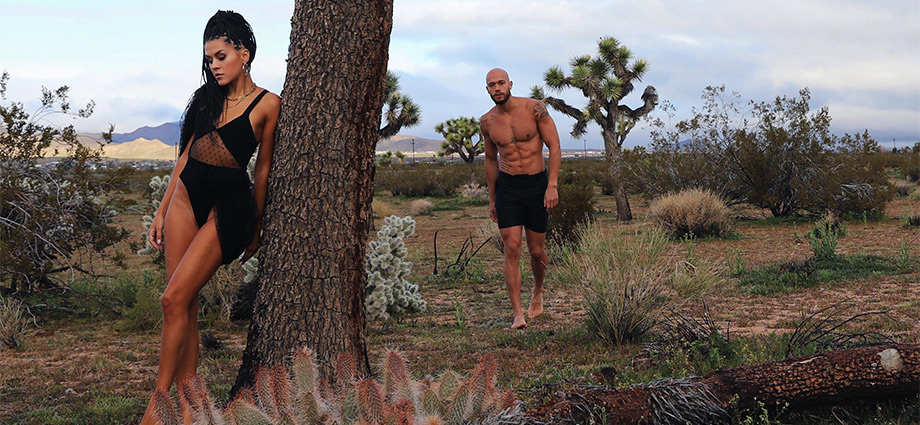 Spring Summer 2019 Ready-to-Wear Collection: Desert Tribe | Shop the collection here.
House of Coco: What does the team at MAROA look like? You seem to be a true multi-potentialite ; founder, model, writer, designer…
Maroa: The team at MAROA is a composition of artistic, innovative and bold souls who represent a range of creative fields, such as fashion design, pattern making, film production, script writing, web design, digital marketing and creative writing. I am so honoured to be the creative director and really love the passion and courage within the team. Each project we strive to live outside the box and create art together. That's key.
So, I don't see myself as a multi-potentialite. Yes, I'm the founder and face of the brand, but that's just a small part of the puzzle. When I see MAROA from an outsiders perspective, I see inter-disciplines in real life. And for that to happen, you need to be able to reinforce your strengths and admit your weaknesses. Creating a safe space for this has been so important, because when you allow people to fail they will eventually find their passion and talent. Humans can't be good at everything, that's physically impossible and will destroy you in the long run. Of course this is very easy to say and more challenging hands on. But by starting with myself, finding out my talent and strengths – I got more confident. And when you get confident in yourself, you can manage to admit your weaknesses. I also saw that by allowing the creative souls around me be a part of my creativity, we made it so much more. We managed to put it to life and create MAROA.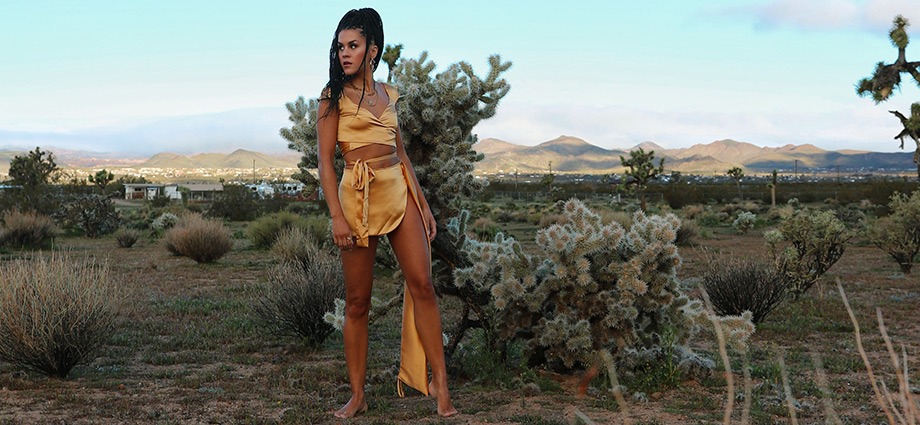 Spring Summer 2019 Ready-to-Wear Collection: Desert Tribe | Shop the collection here.
House of Coco: What trends should we look out for in 2019?
Maroa: This summer is going to be so much fun, I'm super excited! Not just because this is the most thrilling season in fashion, but also because this year you can combine some many trends that I loved through the years and still be on top of the fashion game. Look out for earth tones – they are back in a big way. From sand to tan and cream. Let's get down to earth!
And you can just forget about minimalism this season – be as extra as possible. Yes you heard right! All dolled up in layers, frills and exquisite fabrics in golden colours like marigold and butter. Do you, be unique. This is your moment to shine!
Read the full interview at HOUSE OF COCO. Part of the August 2019 issue: GIRLBOSS.