San Marcos la Laguna is for total relaxation and next level spirituality. From your bed you can spot the volcano and the lake, which creates the energy that everyone is talking about.
Be prepared to travel a bit to experience one of the best things about Guatemala. San Marcos la Laguna is a small village, about 4 hours by car from Guatemala City. You can easily get a taxi at the airport, and they're willing to drive that long. It will cost you around 100 -125 Guatemalan Quetzal, which is under 15 euros. If you try to Google San Marcos la Laguna, you can find descriptions like; "how to get in?" and "how to find it". That said, the hassle of getting to San Marcos la Laguna is definitely worth it. Especially if you stay at The Bamboo Palace.   
Mayan culture in Guatemala
The small village, San Marcos la Laguna, contains of a couple of cafés and restaurants, a football court and a fruit & veggie market. Many of the locals originated from the Maya people, and you can still see young girls with their mothers wearing beautiful traditional clothing.  
The Maya civilization is know for the most sophisticated and highly developed writing system. You can explore this, as well as mayan art and architecture in San Marcos la Laguna. The Maya civilization developed in some parts of Central America, and encompasses all of Guatemala.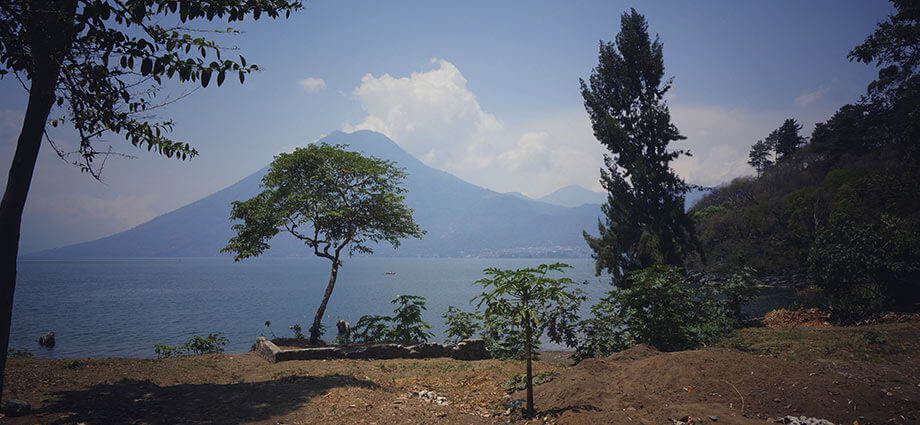 Where to eat 
Delicious lunch at Moonfish Café

 – t

ry pure cacao with honey 

 

Great ice coffee and sweets at Circle Café

 

 

Dinner at Lush Café – it's like having dinner in the jungle!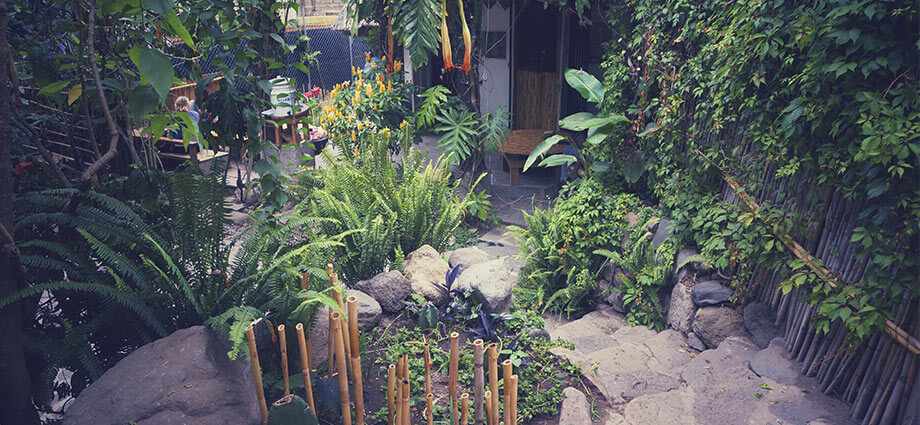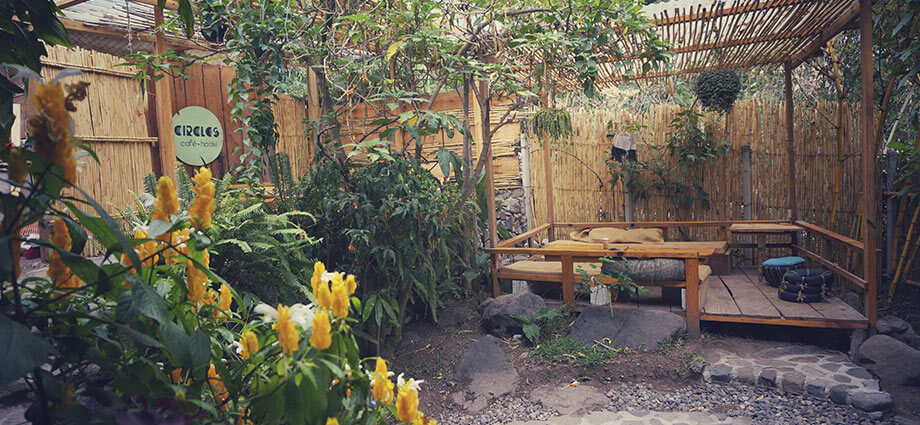 Things to do in San Marcos la Laguna
You can easily stroll around the little village in no time, but stop by the food stands and enjoy the taste of real local food. Walk down to the lake, have a refreshing dip and take pleasure in the view of the magnificent volcano. On your way back home you can buy fresh vegetables and local Guatemalan food at the market. Make a home cooked meal in your big tree house in the jungle!  
If you are interested in yoga and meditation, you came to the right place. You can find several teachers who offers different kinds of courses in spirituality and enlightenment. Many people come to San Marcos la Laguna to take a course for 2-4 weeks to cleanse their soul and find inner peace. I didn't do this while I was visiting, but I met a few who said that the volcano and the lake make your feelings stronger and helps you get in closer contact with yourself and your surroundings.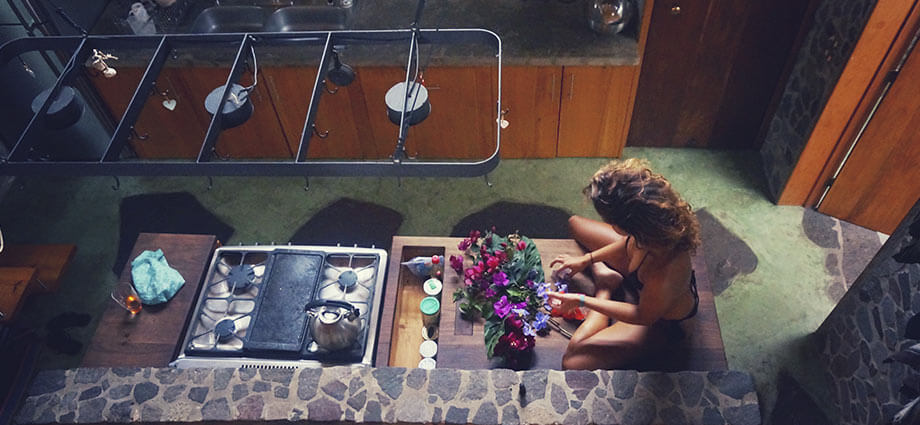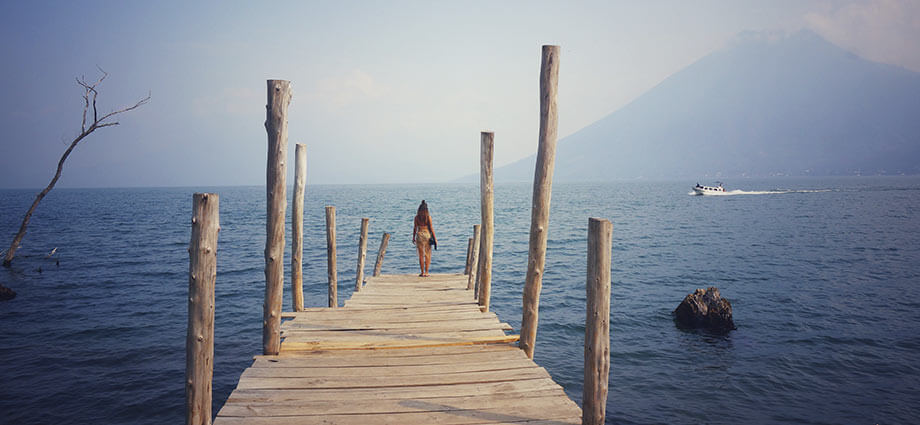 The best thing about Guatemala was staying in total serenity and relaxation at The Bamboo Palace. The house gives you the perfect jungle experience. Picking fresh fruit from the garden every morning like pineapple and papaya (seasonal), and waking up to the sound of the birds outside your bedroom. From your bed you can spot the volcano and lake, and your little balcony upstairs is surrounded with plants and flowers. The open kitchen has everything you need to make a home cooked meal.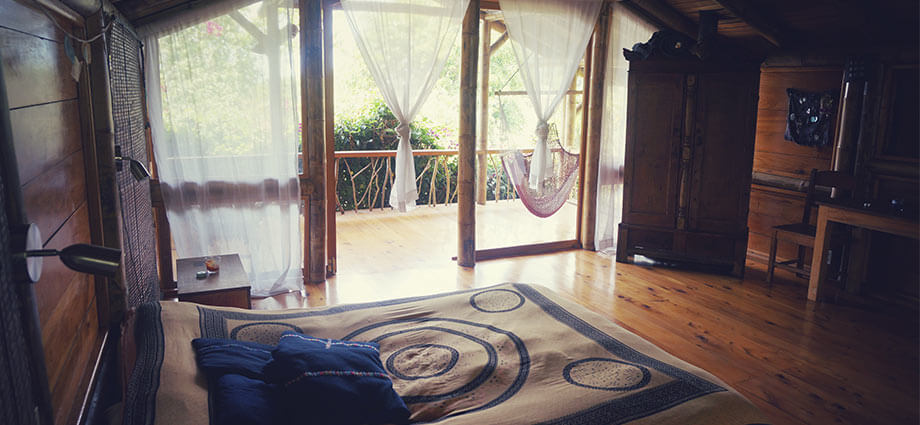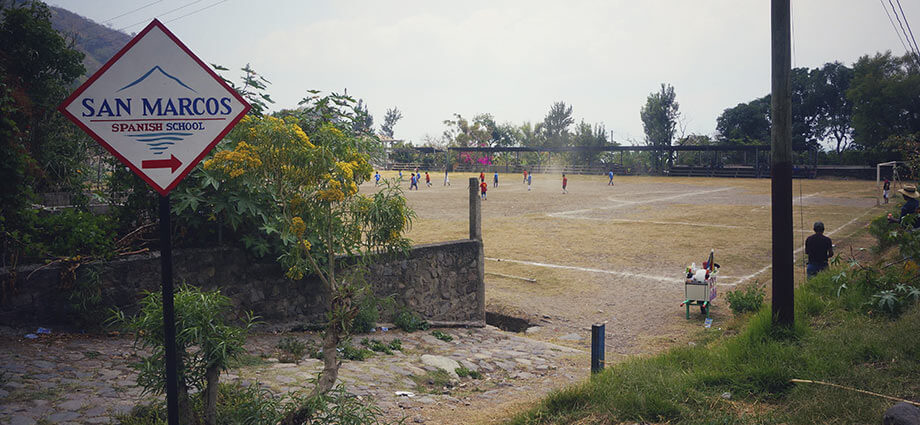 When you visit a serene place like San Marcos la Laguna, unfortunately it's fairly common that it can attract the opposite. People who want to exploit the culture and the hospitable atmosphere. The police are very strict around disrespect and drugs, so I strongly encourage you to respect for the rules and norms of Guatemala when you visit the country. But of course this is something you should do wherever you travel.