The holiday is over, and it's the perfect time to introduce this cleansing green smoothie into your diet. This is a great way to detox and get your body into a healthy rhythm again.
First of all this cleansing green smoothie contains apple, kiwi and kale, which alone are a gold mine crammed with Vitamin C. Kale also provides impressive levels of both Omega-3 fatty acids, Vitamin A and calcium.
Parsley is often forgotten as an vital ingredient in smoothies, but that's not something you want to do. It contains twice as much iron as spinach and is filled to the brim with Vitamin K, something that strengthens bones and limits neuronal damage on the brain.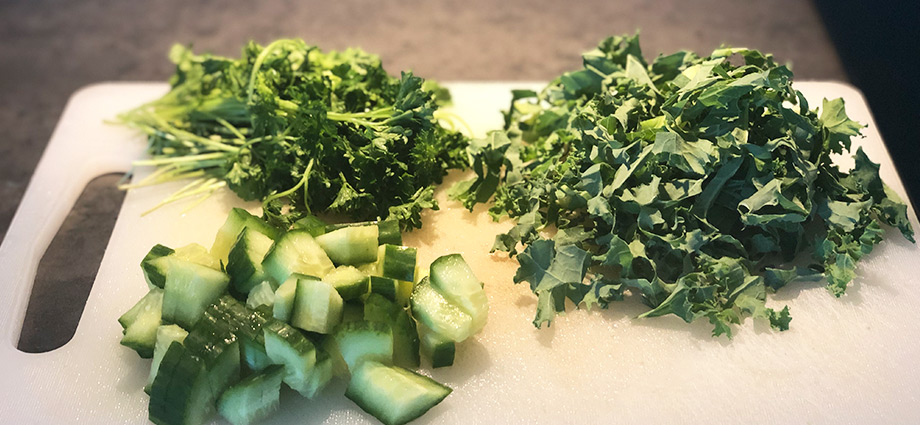 Cucumber also plays a key role in guarding against brain disease, and is anti-inflammatory. Ginger is known for being a pain reliever, settler of nausea and abdominal discomfort. Last but not least, coconut water. Heavy in natural vitamins, minerals and a rich source of magnesium and electrolytes. All super good for cleansing the body.
And that's all the ingredients you need for a cleansing green smoothie recipe – in a blender. Try it for yourself and let me know what you think.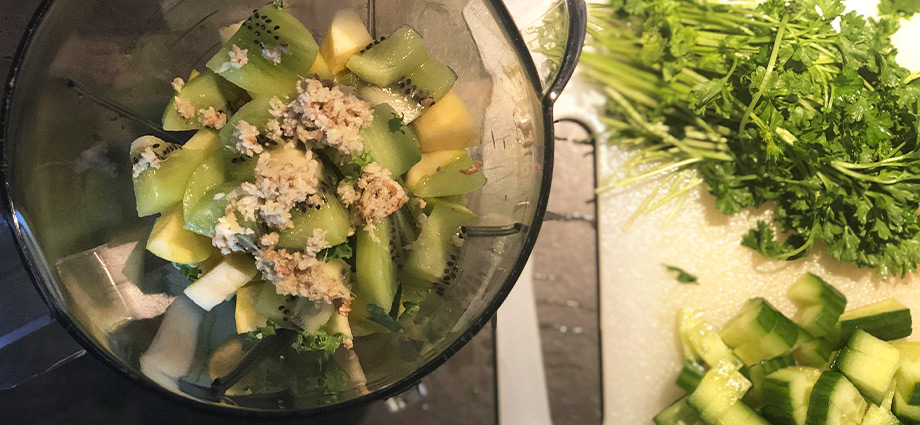 Ingredients:
1 yellow apple – roughly chopped
1 kiwi – peeled and roughly sliced
2,5 dl kale – roughly chopped
0,5 dl curly parsley (including stalks)
1/3 piece of cucumber – roughly sliced
1 tablespoon fresh ginger – grated
1 box of coconut water (500 ml)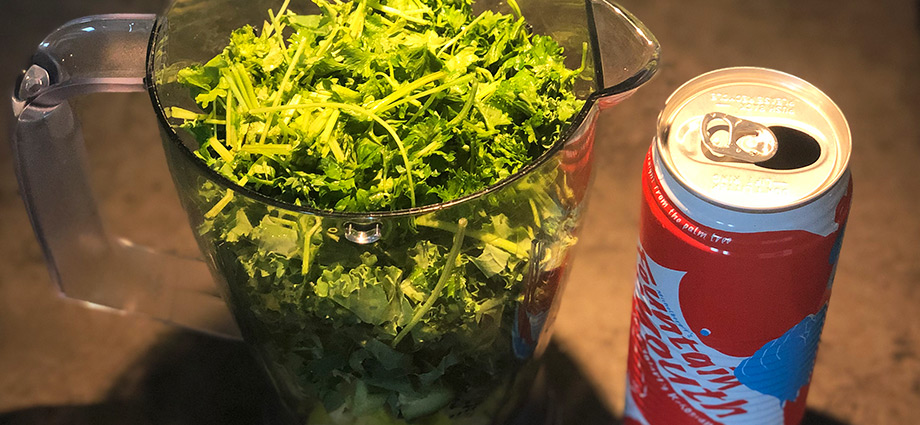 Instructions:
Place all the ingredients into a high speed blender and blend until completely smooth. Voila! 
I drink the green cleaning smoothie as an in-between-meals or pre-workout, at least four times a week. Its cleansing, detoxing and energizing.
Enjoy!