When people tell you something is out of the blue amazing, they usually over-exaggerate. Let's be honest. But I promise you this, Costa Rica is not kidding.
In this travel guide I will try, even though there are no words to describe the magnificent nature of Costa Rica, to give you some insider tips on activities to do in Costa Rica, surfing at Playa Grande and things to explore in the the province of Guanacaste. Let's just make one thing clear, this is natures paradise.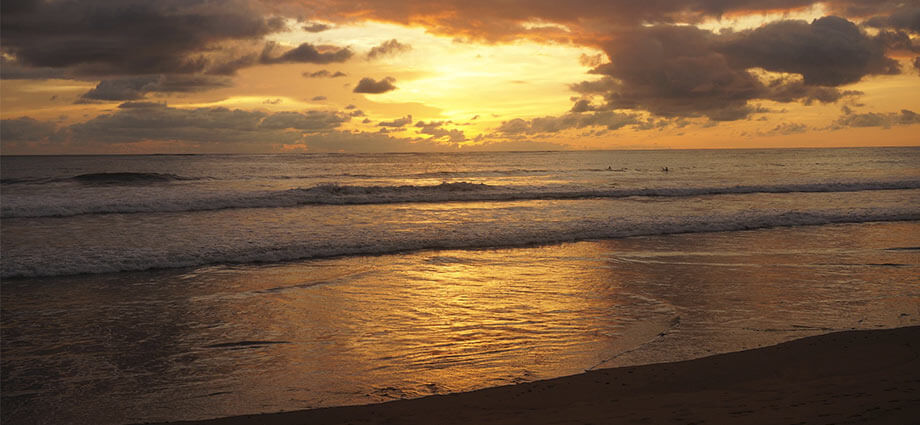 Las Baulas National Park, Guanacaste
– a nesting site for leatherback turtles
The province of Guanacaste is situated on Costa Rica's northwest shoulder. With the border to Nicaragua in the north and the Nicoya Peninsula in the south. The "Gold Coast" on the Pacific coastline is growing in popularity due to the variety of beautiful beaches and rich culture.
One of the most popular towns in the Guanacaste region is Tamarindo. This used to be a quiet fishing village, but today it offers many restaurants and a bustling nightlife. Many people travel to Tamarindo all year to surf, party and hangout in this fast-growing beach town.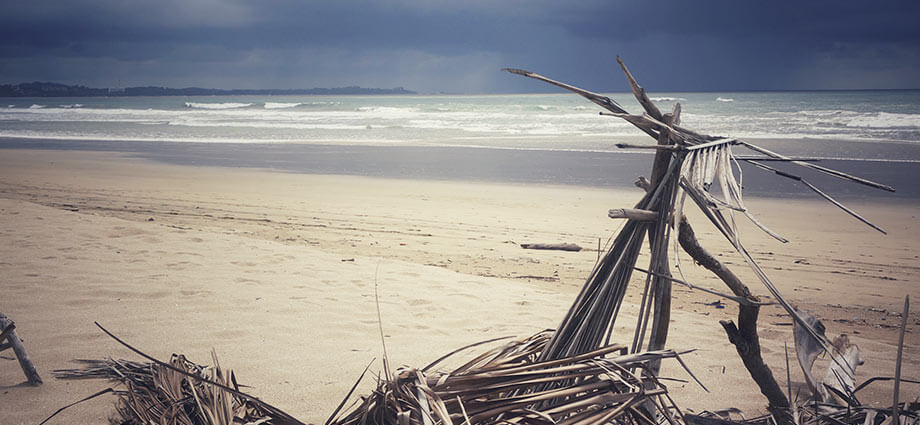 About 30 minutes drive north of Tamarindo, you will arrive at Playa Grande. The place has been a vital part of the Parque Nacional Marino Las Baulas since 1990, and its highly protected because it is a nesting site of the leatherback turtles.
Between October and May the turtles come ashore to lay eggs during the night, and the beach is only accessible during the day because it is patrolled by police at night to protect the nesting sites of the turtles. Playa Grande is considered one of the most important nesting sites of the leatherback turtles, and local take pride in protecting them and this land.
Activities to do in Costa Rica
– explore the amazing beaches
There are many activities to do in Costa Rica. A land with this kind of the amazing nature offers some of the most elongated, white sanded beaches in the world. From Playa Grande you can walk to the neighboring Palm beach on the left and Playa Ventana on the right. If you walk further right after passing Playa Ventana, you will experience black crystal at Playa Carbon.
A 15 minutes drive from Playa Grande and you will discover on of the most popular shell beaches in Costa Rica, Playa Conchal. There are many more to discover within the reach of 30 minutes drive from Playa Grande, you just need to know of them. Check out my article about the most beautiful beaches in Costa Rica from this region.
A little tip if you are looking for the most beautiful beaches. Travel in rain season, then you will understand what lush really means.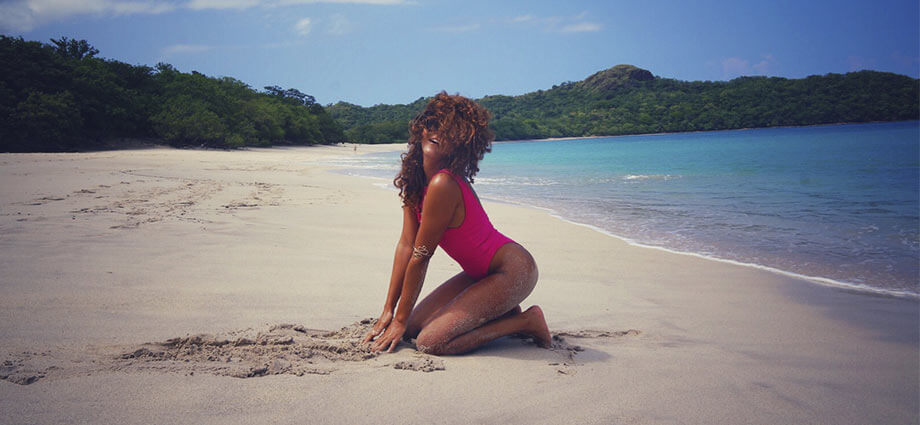 You can't visit Costa Rica without exploring one of their waterfalls. The lush and rich nature is beyond words, and even more beautiful than any camera lens can catch. If you stay on Playa Grande, I recommend taking a day trip to Catarata Ilanos de Cortez.  This is a spectacular waterfall about 2 hours drive from Playa Grande.  
Surfing at Playa Grande
– surfers paradise
Playa Grande is surfers paradise. Elongated, crystal clear and perfectly warm waters throughout the year. This makes it an ideal place to work on catching that perfect wave. Playa Grande attracts surfers from across the globe, and anyone from beginners to professional can hit the breaks here.
The surf breaks at Playa Grande are consistent and moderate year-round, and the beach is much less crowded than the neighbouring Tamarindo. If you are a beginner it's best to surf at low tide, when there are less surfers and the waves are smaller. If you walk for like 20 minutes to the left side of Playa Grande, you will come to Palm Beach. This beach is perfect for beginners and surf lessons. Playa Grande gets a south swell year-round, and the best chances to catch bigger swells is between March and November.
And if you don't surf or feel like trying, no problem. Bring a bottle of wine and watch the breathtaking sunset.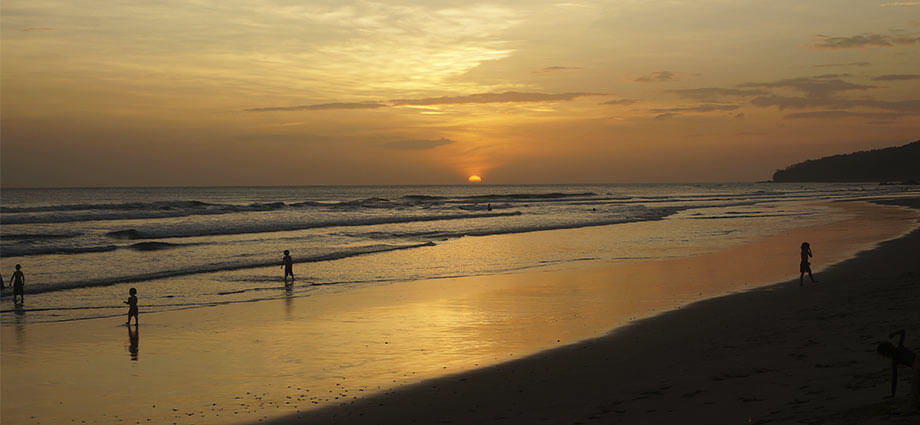 Where to eat and drink on Playa Grande
Gallo pinto at Kike's place, Playa Grande
Ceviche at Charlie's Bar in Matapalo and Seven at Palm Beach
Quiche and sweets at La Bodega, Tamarindo
Italian pizza at El Huerto, Playa Grande
Fresh, homemade juices and Tricks ice cream (perfect after surfing) at La Tortugas, Playa Grande
Ice latte and brunch at Santa Rita, Tamarindo
Passion fruit-mojitos and sushi at Bamboo Sushi Club, Tamarindo
And of course, the thing you eat with everything in Costa Rica is fried plantain. Who know fried banana could taste so good?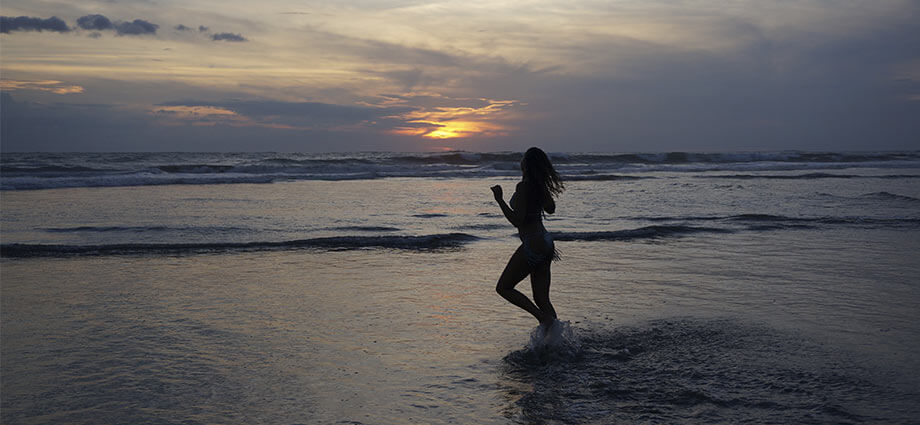 The seasons in Costa Rica
– the best time to visit
September and October is rain season, which means you can experience some massive tropical rainstorms.  On the other hand – you will see the country when it is most green, fresh and flowery. Also, there are almost no tourists.  
From November to April its dry and almost no rain at all, which means less green trees and flowers. It is high season, so a lot of tourists and the prices are higher. Nice surf conditions for beginners at Playa Grande, but sometimes too many people trying to catch the same wave… 
From May until August, you can experience some rain, but not much. It is starting to get green and lush again in the end of July and August. There will be less tourists than in high season, but Playa Grande is a famous surf destination all year, so it will be pretty crowded still in off season.