When you travel from Europe, this little treasure is quite a hassle to get to. But on the other hand, you probably never seen a greener place than Siargao. And I mean green in every sense of the word. You may fall in love and staying forever. Do you dare?
There are many things to do in Siargao, and if you stay for a while you'll get into the routine of the island and the locals. When the coffee maker doesn't work at Shaka, when "Very Good Nice" has surf lessons at Cemetery, where everybody is going on Tuesdays (hint: jungle disco Siargao) and when you can cuddle with Oscar, the golden retriever, at Cloud 9.
The best things to do in Siargao
If you really want to see what paradise looks like, you have to visit the mesmerizing Sugba Lagoon. I've never seen a greener, clearer laker like this! Make sure you go early in the morning to avoid a lot of people, because being here alone is truly special. We left Cloud 9 around 7 in the morning and arrived after 1-hour drive and 30-minute boat ride. That was perfect, no people the first hour.
The small islands around Siargao are also worth visiting. If you want that deserted island feeling for a day, you go to Guyam and Naked Island. Guyam is covered with coconut trees and provide shadow when needed. Naked Island is basically what the name indicates – no trees, no shadow, only white sand encircled with turquoise water. Both amazing in their own way.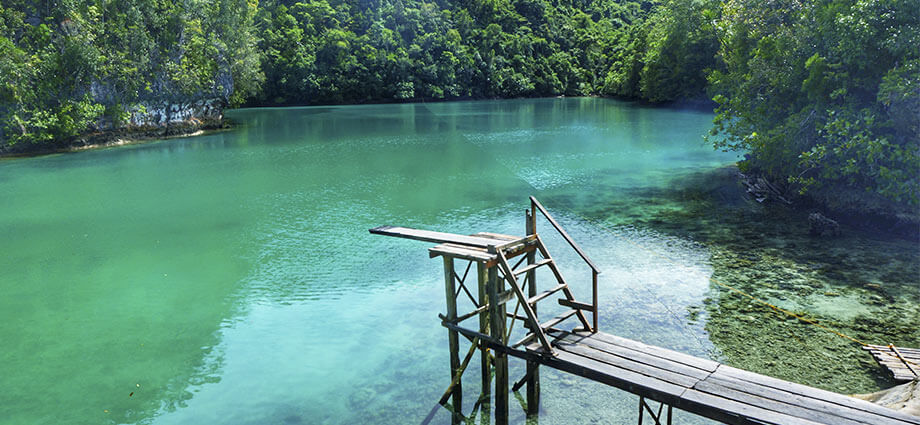 Post-surf massage at Emerald Village is by far the best massage I've ever had. We had an hour massage once a week for all five weeks we stayed. It's an absolute must, and trust me, your body will thank you.
The real local party experience is Jungle Disco Siargao on Tuesdays and Fridays. Everyone on the island is going, regardless of age. But don't go before around 1am, then you'll be alone… Pre-party is at one of the resorts nearby. Be prepared for a heavy night in the jungle…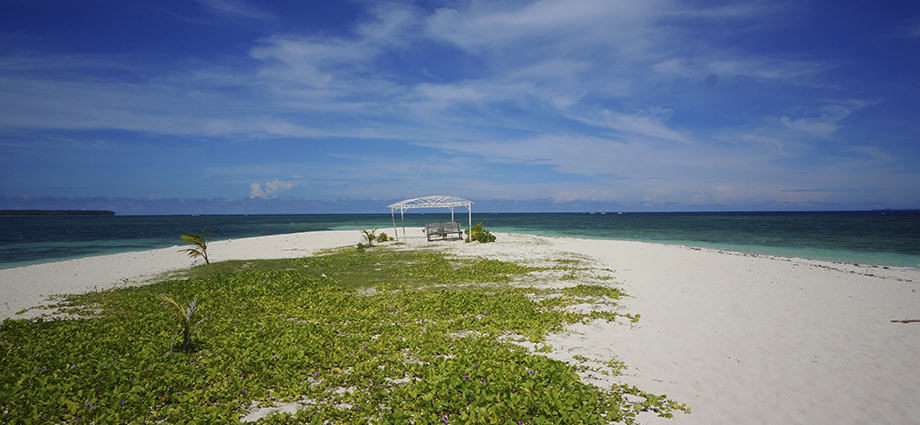 If you have time, fly to Cebu to experience Kawasan Falls. I have to say that Cebu in general was not worth the visit, compared to Siargao with a totally different lifestyle and vibe. But Kawasan Falls was such a magical experience, so that made it worth it.
The waterfall is located in Moalboal, about 4 hours from Cebu City. If you decide to go I recommend staying in Leona's charming house. You will get typical Filipino cuisine served at the house, they will provide transport to the waterfall and back, and help you out with anything you need during your stay.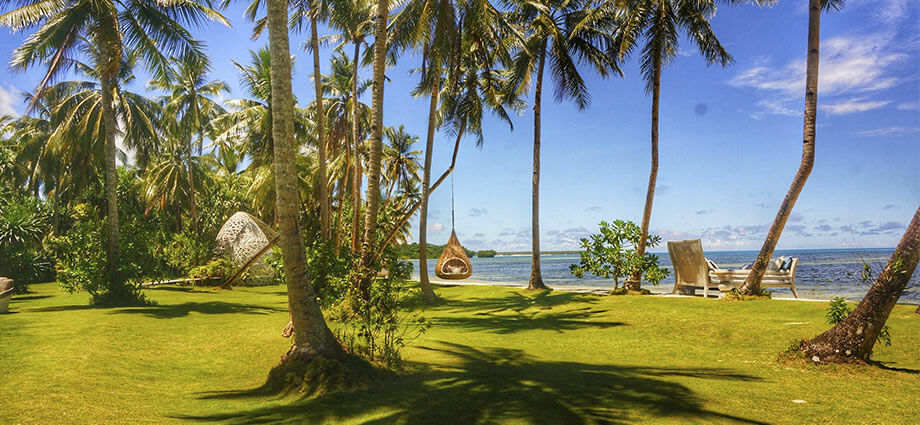 Where to eat and drink
– Siargao 
Power bowls and smoothies at Shaka 
Authentic, french pastries at Kawayan Gourmand Boulangerie – the baker is French, so this is the real shit! Mandatory after a surf session…
Poké bowl and chilli wraps at Harana Surf Resort – super cool hangout spot!
Italian pizza and happy hour at Kermit Surf Resort
Real coffee (hot and cold) at Fili Beans Espresso – the only coffee shop on the island
Green, freshly squeezed juices at Café Loka at Cloud 9 – they also serve good breakfast
Of course, what I always appreciate – coconuts straight from the tree at Cloud 9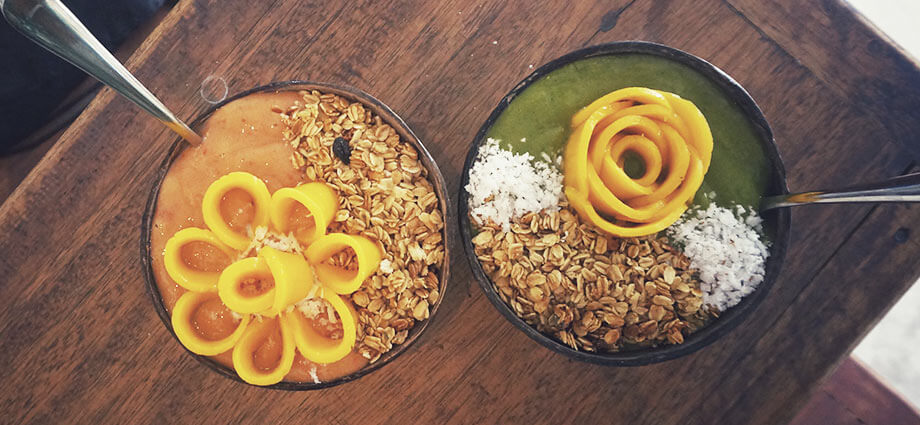 Where to surf in Siargao island
Cloud 9
Cloud 9 – welcome to surfers paradise!  Pro surfers come from all over the world just to experience this beach. Consistent waves and swell all year around, with a huge peak in September when the yearly national and international surf contest takes place.
Quiksilver
Quicksilver is located on the left side of Cloud 9 with reefs in front. The waves are not as big and perfect for beginners. Sunset surfing feels like being in cotton candy heaven.
Tuason Point
At Tuason Point surfing can be a bit harder because the breaks can be unpredictable and the current is often stronger. Which often makes it better to surf with short board. Make sure you see the beach at low tide so you know where the big rocks and reefs starts.
Cemetery
To reach Cemetery you will need to arrange a surf trip with "Very Good Nice" surf shop. You need to go there when it's high tide by boat. This is perfect for beginners, and no worries, the place is nothing like the name indicates…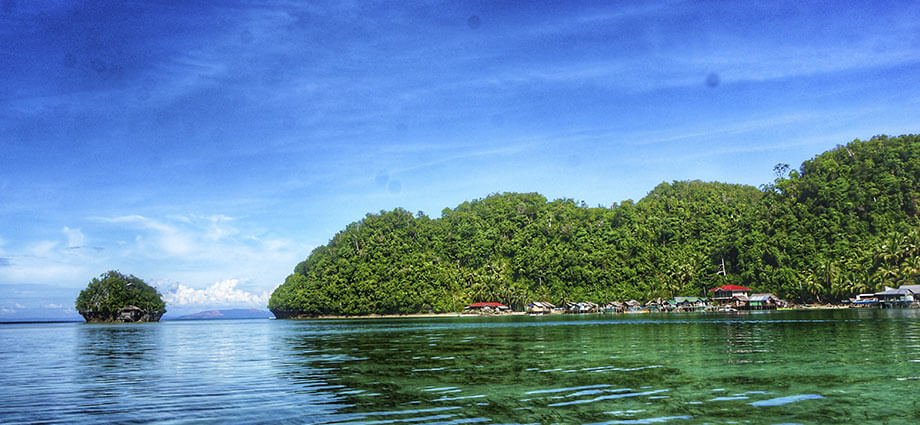 Kermit Surf Resort
When you vay-kay in Siargao island, I really recommend visiting Kermit Surf Resort. It's located at the heart of a tropical oasis, and is a place for sleeping, eating, drinking and surfing. Kermit Surf Resort offers the true Siargao island experience.
They serve the best Italian pizza on the island, and it's hard to just take one of the refreshing mojitos at happy hour. You can join island tours, surf lessons and many other activities here. They are the home of the best local surfers on the island, so if you want to learn to surf or practice your moves – this is the place to do it.
Kermit Surf Resort started working together with Gwapitos back in 2010, and they are now the number one – and longest running surf school/camp on Siargao island. They offer both individual surf lessons and surf guiding lessons, and you can always count on them to take you to the best break spots around the island. Get ready for a surf experience you'll never forget.
Tuason Point
Tuason Point – best from sunrise until around 3pm (also depending on the tide). The sand line is pretty short because of reefs, so it's not an all-day-long tanning place.
Cloud 9
Cloud 9 – here you can stay all day if you want! Just moving with the sun from the front of the beach, all the way to the left side and catch the magnificent sunset. You can find some hammocks and a couple of sunbeds, but you need to be early (!)
Doot Beach, Malinao
Doot Beach, Malinao – this side of the island is mainly luxury boutique hotels where you need to pay entrance/per night.  The ocean is definitely calmer and you are facing the three small islands. Here you have sunbeds and shallow water, perfect for a super tranquil day. Try out Bayud Boutique Hotel.
Where to stay
– Siargao
I would really recommend staying near Cloud 9 when you travel to Siargao. Even though you're not planning to surf, it is something about the vibe and people here that is just lovable. Walking distance to everything and always a chill out spot when the heat wave hits you pretty hard…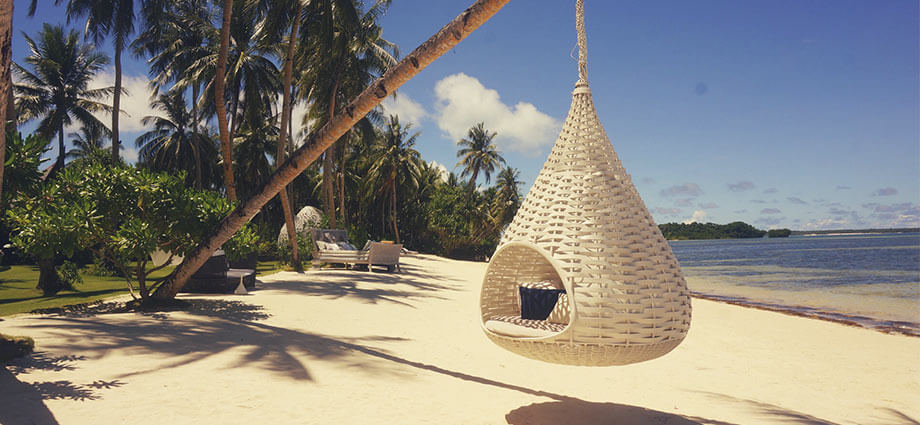 We stayed in Talisay Pool Villa only one minute from Tuason Point and about 10 minutes from Cloud 9. The best thing about the house is definitely the pool. You will need it, because the ocean sometimes feels just as warm as the sun! The house is pretty simple with all the basics you need, and the area is safe with three dogs guarding the house around the clock. This is one of the only places you get total privacy, because at Cloud 9 it's mainly just resorts with 4-5 bungalows.