If you heard about Florianopolis, you probably did while scrolling through Daily Mail catching a glance of Alexandra Ambrósio partying on a beautiful beach. But that's the north part of the island. If you want the tranquil surf vibe, yet with the honeymoon scenery – welcome to the south part of Floripa.
I will guide you through one of the best places you can visit in Brazil, and give you tips on things to do in Florianopolis, why its called the magic island and where to stay in Florianopolis. This is the honeymoon destination you can experience on a budget.
Florianopolis, Brazil
Florianopolis is the capital of the south region Santa Catarina, over 800 km from Rio de Janeiro. We are not going to talk about the big city Florianopolis, but the more interesting Santa Catarina Island – Floripa, as the locals call it.
There are so many things to do in Florianopolis, especially if you love exploring outdoors. The island is known for elongated, white-sand beaches, beautiful nature, diverse hiking trails, lots of water activities and lush rainforests.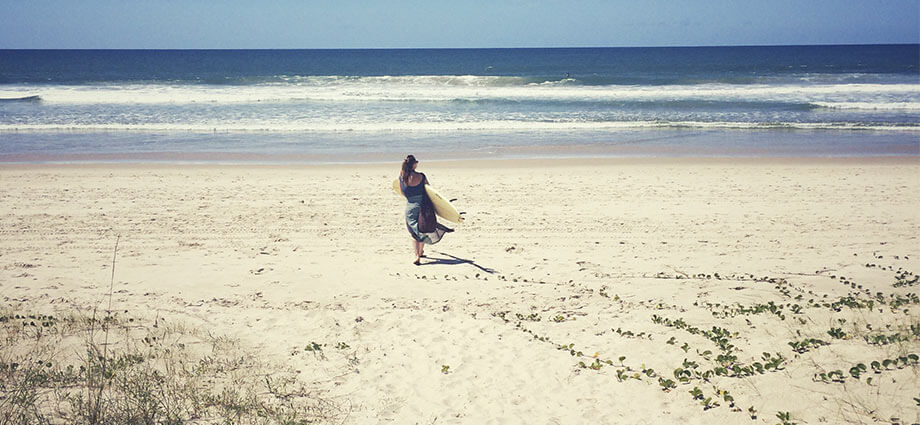 Where to stay in Florianopolis
Florianopolis is a well-known honeymoon destination especially popular for newlyweds in South America, so the prices can be high. To avoid the most expensive parts of the island, you should stay in Campeche or further south on the island. Here you get the tranquil surfer vibe, and you can rent a car and drive to other parts of the island. You save a lot of money, but you get the same mind blowing experiences of this magical island.  
I recommend looking for houses on Airbnb. We found a great little house, 10 minutes walking from Praia Campeche. Our host, Octavia, offers two houses in Campeche. The one we stayed in is close by her family and perfect for two people. The other one is bigger for groups up to 6 people.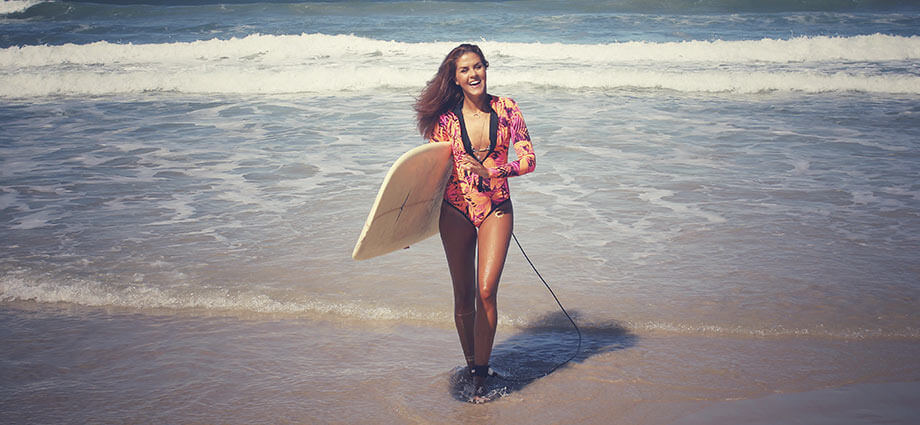 Great beaches to explore
You can find over 100 beaches around  the island of Florinaopolis. Both the classic beaches with hotels and beach bars, and the more hidden ones that you have to hike to get to. The eastern coast is great for surfing, and a popular beach on the south east coast is Praia Campeche. This is an amazing, elongated beach, and because of it's size you will not find it too crowded. At times it can be pretty windy here, which is why kite surfing is a big thing here. There are good surfing conditions, but you should be more advanced because the current is strong and waves can be pretty big.   
If you stay in Campeche, you must check out the sunrise at Praia Campeche. It is on of the most powerful sunrises I've ever seen.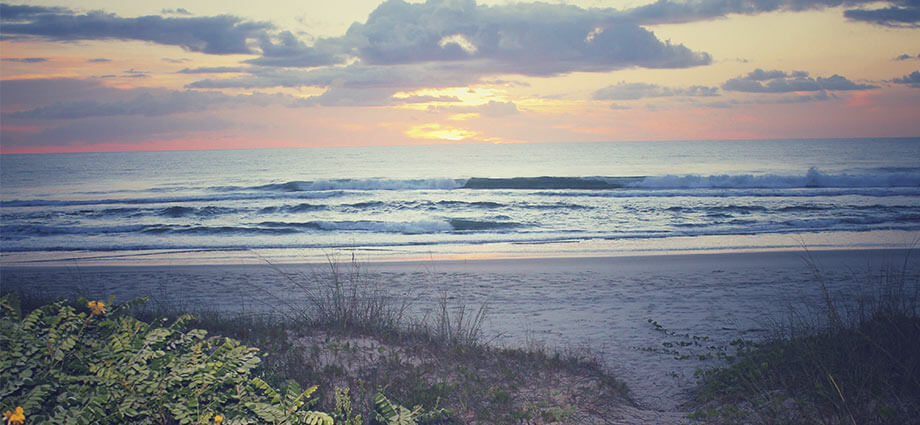 Further south from Campeche you will be able to find many hidden treasures when it comes to deserted beaches. At Laghoina do Leste you can be sure that you won't find many people, even in high season. It is necessary to hike about an hour to reach the beach, so make sure to bring enough water and snacks.
At Praia Môle you get more of the typical beach feeling. Not as elongated as the other beaches, but more beach bars with music and good vibes. Here you can rent surf boards and the conditions are great for all levels.
Where to eat and drink 
Brazil's most famous bowl: Acai Bowl – you can get it at Praia Campeche and in Lagoa da Conceicao
La Cave  – gourmet restaurant with excellent, experimental tapas.in the city center
Thai food and cocktails at Santa Figueira in Ribeirâo da Ilha
Great seafood at Porto do Contrato in Ribeirâo da Ilha
Sushi at Kanpai Sushi
Great coffee at The Family Coffee Shop
Great ice coffee and brunch at Café Cultura
All over the island you can find Sucos or caldo de cana (sugarcane juice). Florianopolis has so much great fresh fruit, and the avocado's are bigger than anywhere I've ever been.

Things to do in Florianopolis
Take an excursion on a fisherman's boat to Ilha do Campeche (Campeche Island).  The boat departure from Praia Campeche at 9am on weekdays. When you arrive at the island you'll be met by lifeguards warning you about the local monkeys who will quite literally drag your bags into the forest.
As I said earlier, Florianopolis is also called "Ilha da Magia" (the Magic Island) and you probably wonder why. The myths of Floripa, the magic island, go way back and it says that the charm and beauty of Florianopolis conquers whomever steps foot on its soil. Myths or facts the beaches of Floripa are certainly enchanting.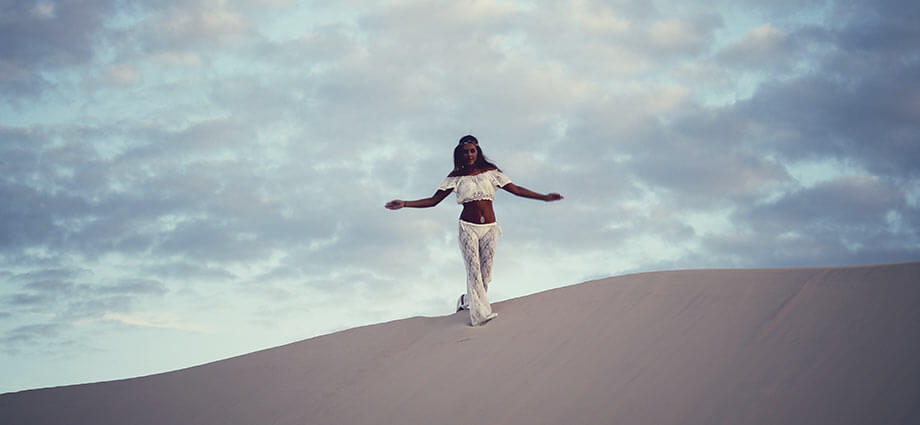 When you visit an island like Florianopolis, you never expect to experience the ultimate desert experience. That's something I thought a lush island like this couldn't provide. But, I was wrong. That is possible. Visit Dunas the Joaquina at sunset and experience the golden hour over the sand dunes. It feels like being in the desert. 
Experience 
Lagoa
 da Conceicao
Lagoa da Conceição is the center of it all in the south part of Floripa. A great place for nightlife, surfer shops and live music. This is also an ideal place to stay when you visit Florianopolis, because it's easy to get from both the north and south part of the island.
If you enjoy hiking, you should hike up to Mirante da Praia Môle. Here you can enjoy the view of the two lakes in Lagoa da Conceicao.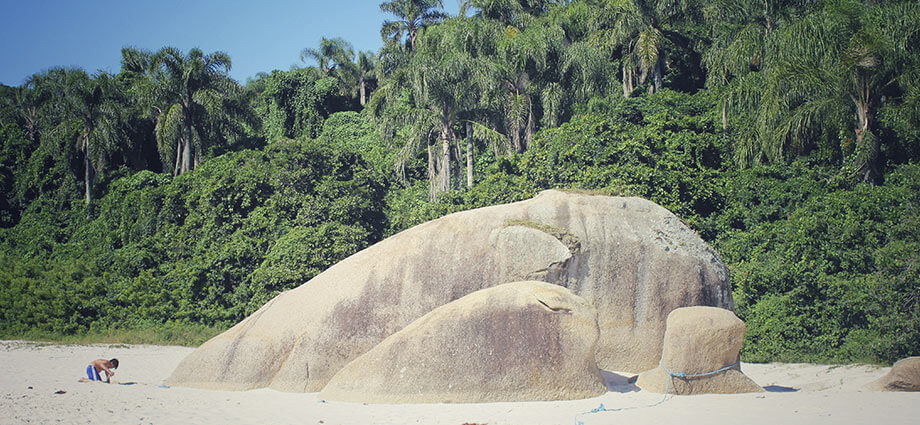 You are in Brazil, the land of beautiful bikinis, so make sure you check out the different surf and beach wear shops in Lagoa da Conceicao. If you want a tailor made surf suit, you should visit the surf wear designer Paulina Sabioncello. She will let you pick from her own fabrics and designs, and have it tailor made for you within one week. 
If you like to dance and enjoy hip-hop music, I would check out Mustafa (usually on Friday). Here you can experience live rap-concert in a cool, rusty warehouse. Everyone going out to dance on Saturday in the south part of the island is usually at Malam.