From hidden islets surrounded by sparkling blue waters and lush-green forests to stunning elongated beaches and paradise-like water bungalows. The island of Koh Chang is a hidden treasure close to Bangkok.
Koh Chang, Thailand
The hidden island close to Bangkok, is actually not as small as you would think. Koh Chang is one of the biggest islands in Thailand, but yet has managed to remain relatively unexplored.
The island is located in the Northern part of Thailand in the Gulf of Siam. Koh Chang is part of a National Park and has plenty of hidden islets surrounded by sparkling blue waters, and is full of lush-green forests bordering the island's stunning beaches.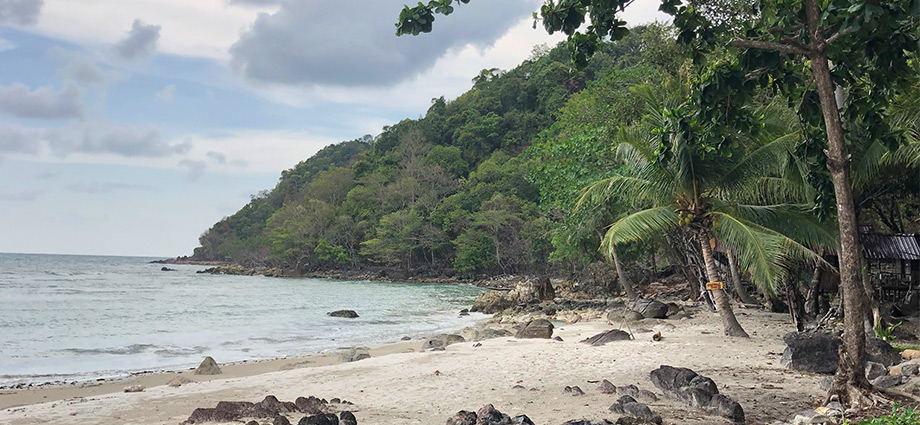 Getting to Koh Chang from Bangkok 
This hidden island is one of the closest islands you can get to from Bangkok. Koh Chang is about 5-6 hours by bus from Bangkok International Airport. The bus will take you to the pier in Trat where you need to take a speed boat for about 30 minutes. Buses go all day from Bangkok International Airport. It's also an option to fly from Bangkok to Trat, and then take the speed boat.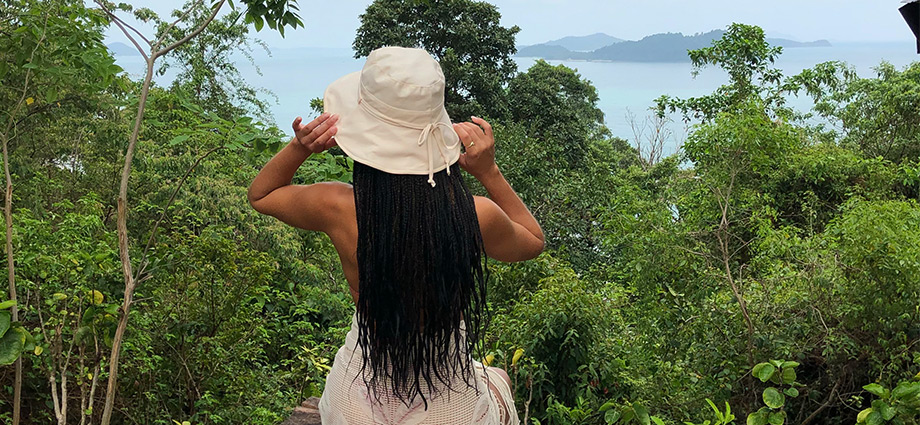 Note: The traffic in Thailand, and most parts of Southeast Asia, is pretty brutal. Almost no traffic rules and speed limit are non-existing. If you choose to take the bus, I would recommend travelling with a larger bus – not a small minivan. Also, at night time plenty of the food and beverage shipping to Bangkok are on the road. It can get pretty nerve-racking with trucks filled with coconuts and mangos participating in a speed race on the highway. If you are able, I would recommend travelling at daytime.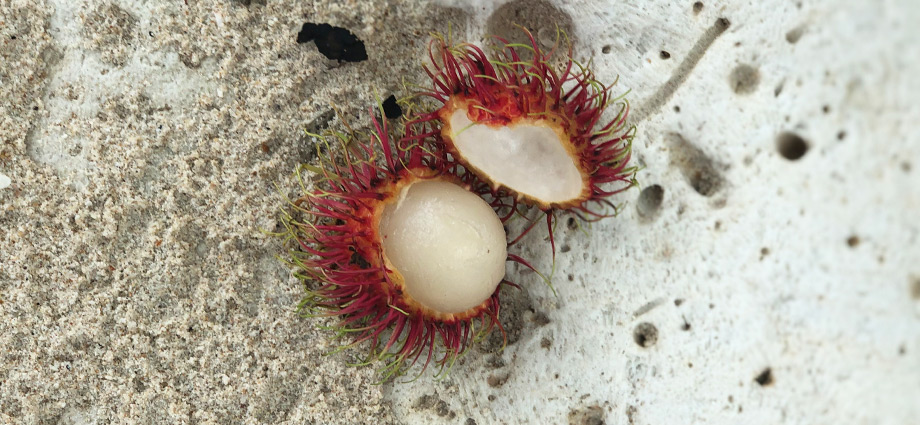 Where to stay at Koh Chang Island?
Koh Chang is divided into two sides, the western and eastern side, and these two offer very different vacations. The hidden island close to Bangkok doesn't seem so hidden if you decide to stay on the western side.
Here you will find the island's most popular attractions, including the elongated and developed White Sand Beach. This beach is the biggest on the island with many beach resorts and the main shopping street with plenty of souvenirs, restaurants, supermarkets, massage treatments and much more.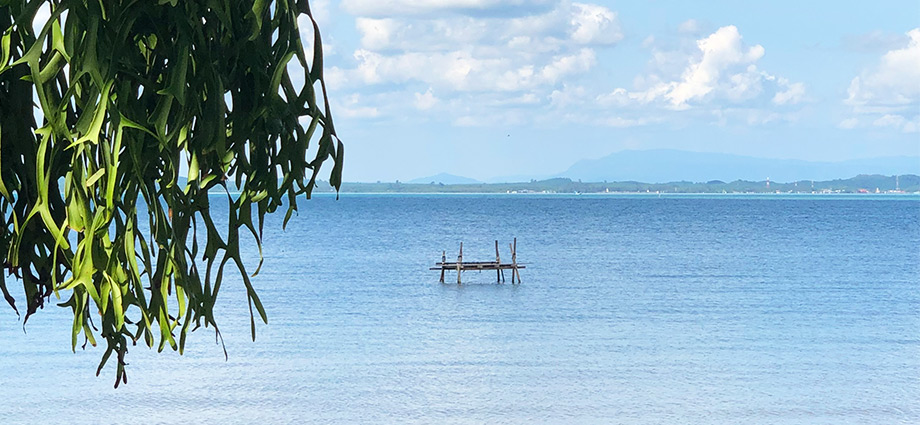 Eastern side of Koh Chang
If you like to be entertained and don't mind the noise, the western side is the place to stay. But I recommend staying on the eastern side of the island, to experience the tranquil vibe and calm hospitality in Thailand.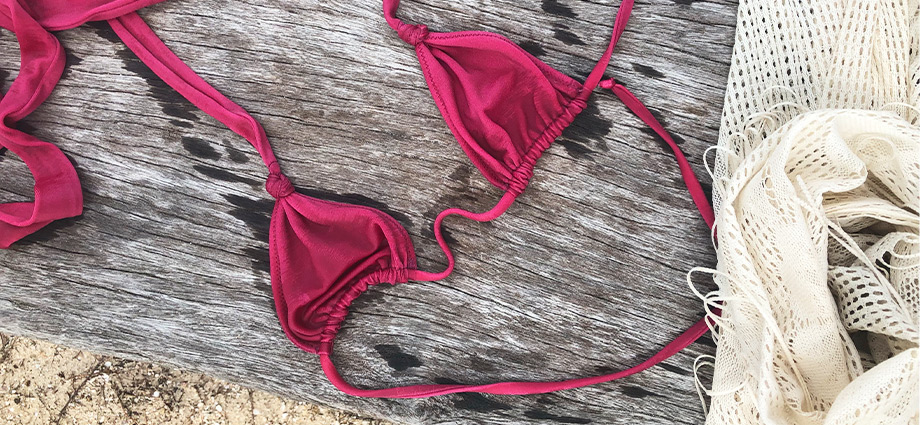 On the eastern side of Koh Chang, you can really feel that you are on a hidden island, even though you are close to Bangkok. You are totally disconnected from the touristic attractions on the western side.
We rented a house on the beach, near Klong Chao Waterfall. This place contains of a small community with beach houses and a couple of chilled-out, little boutique resorts. The beach is relaxing and perfect for kayaking.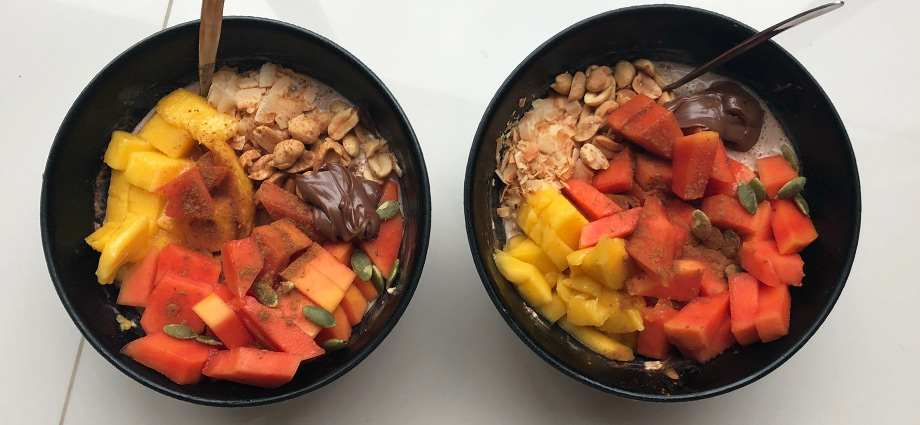 Koh Chang's charming fishing villages 
Bang Bao Beach
The western side of Koh Chang also offers some charming, not so crowded parts, like Bang Bao Beach. This small fishing village is located on the southwest end of Koh Chang and is built entirely on stilts stretching out into the bay.
Bang Bao Beach is an ideal place for diving, since the corals here are very much intact. At Bang Bao pier you find small houses, guesthouses, seafood restaurants and shop. Experience the local touch and see how fishermen live.
Salakphet Bay 
Salakphet Bay is a fishing village situated on the southwest of Koh Chang. The place features a laid-back atmosphere where you can experience the peaceful local life. Klong Neung and Khiriphet are two waterfalls in the area worth checking out.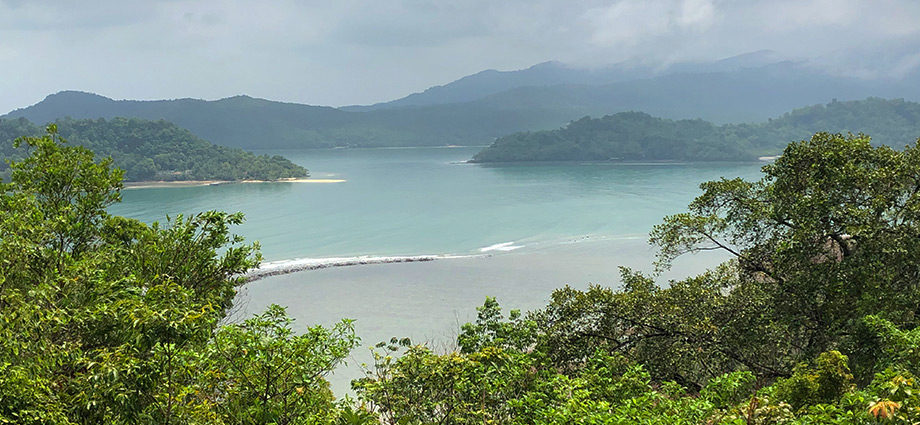 The most beautiful beaches on Koh Chang
Wai Chek Beach
Wai Chek Beach is one of the most beautiful beaches on Koh Chang with its stunning sandy beach and crystal clear water. The beach is situated approximately 6 kilometers southeast from Bang Bao Village, but getting here is quite the hassle. No road access makes this an idyllic, deserted jewel – if you can find a way to get there!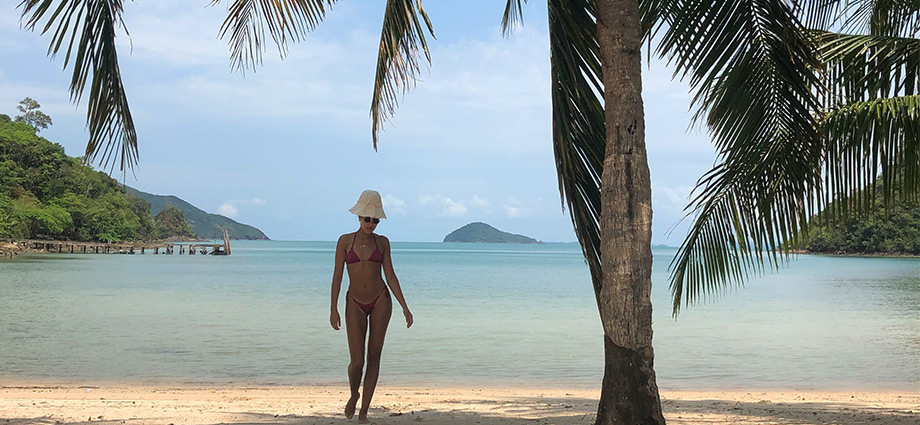 The best option to get to Wai Chek Beach is by boat from Bang Bao pier or Salakphet Bay, but it has to be high tide. If rent a motorbike, you can take the Salakphet – Bang Bao route through a rubber plantation. Locals don't recommend doing this if you're not a diligent driver and have experience with off-track motorbiking.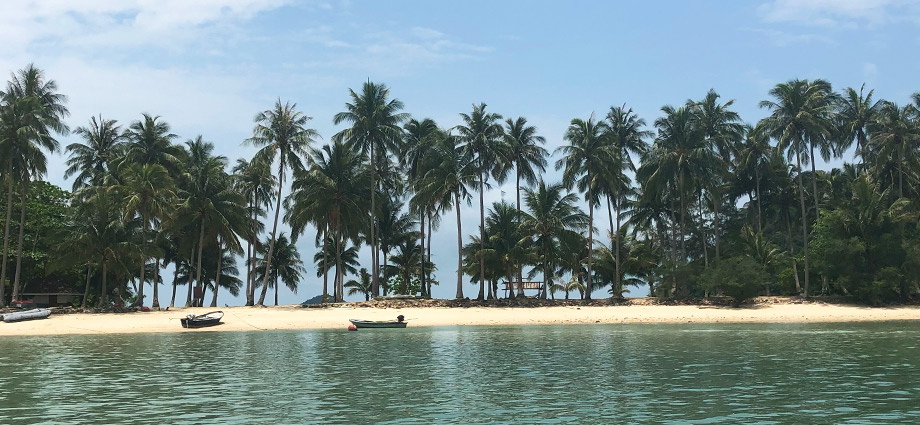 Long Beach 
Long Beach is an elongated, peaceful beach situated on the southeast tip of Koh Chang. From Salakphet Bay its about 30 minutes to drive. The roads are very steep and undeveloped, so take precautions when you drive here.
The beach offers an tranquility that's pretty unique in a touristic country like Thailand. You find one beach restaurant here, which also offers small bungalows on the beach. Enjoy a refreshing coconut and the cooling breeze, but watch out for the monkeys – they will try to steal your food and drink.

Koh Ngam Beach, Thantawan Resort 
If you want to stay on a water bungalow, you need to check out Thantawan Resort. This little paradise-like place is located about 5 minutes drive from Long Beach, and is completely separate from the rest of the island.
Fall asleep and wake up to the sounds of waves underneath you. Watch the sunrise and sunset from your bed. Enjoy freshly fished seafood for dinner. Go for a kayak trip to the small, pristine islands surrounding the southeast tip of Koh Chang.

Best time to visit Koh Chang
The best time to visit Northern Thailand is usually between October and April. During these months the weather is pleasantly warm with a light breeze. November, December and January is considered the most popular months. 
From March to May the temperature can rise to over 40˚C and the humidity peaks. If you are looking for cheap flights and hotels, this is the perfect time to visit. From end of May to October it's rain season in Thailand, and the country experience some pretty heavy monsoons. The temperature cools down, but the humidity peaks.