In Barbados there are four main things you have to do: surf, eat, drink and dance. And repeat. Welcome to the island of good vibes!
Are you craving that postcard picturesque vay-kay, but you don't know which of the Caribbean islands you should choose? Hello Barbados! This guide will give you recommendations on the best things to do in Barbados – also known as Rihanna's childhood home.
Best things to do in Barbados:
The best things to do in Barbados is first of all surfing. It was my first time trying to surf and I did it almost every day for 5 weeks. The crystal clear and naturally warm water is so amazing. We actually had sessions that lasted for 4 hours. Yes, I'am not kidding!
In Barbados its not like many other surf destinations were you freeze your butt off even though you wear a surf suit. For the best surfing experience, you need to contact Christian at Boosy's Surf School. I had my very first surf lesson with him at Freights Bay, and it got me hooked right away. He is a cool, chill teacher and since I was here in July, it was almost no tourists, so I got many private lessons.
The other thing that is perfect with surfing in Barbados is the great wave-consistency and that you can change your location easily if you feel like a bit more or less waves. It's a perfect place for beginners, but you also get great breaks and waves for pro-surfers around the island.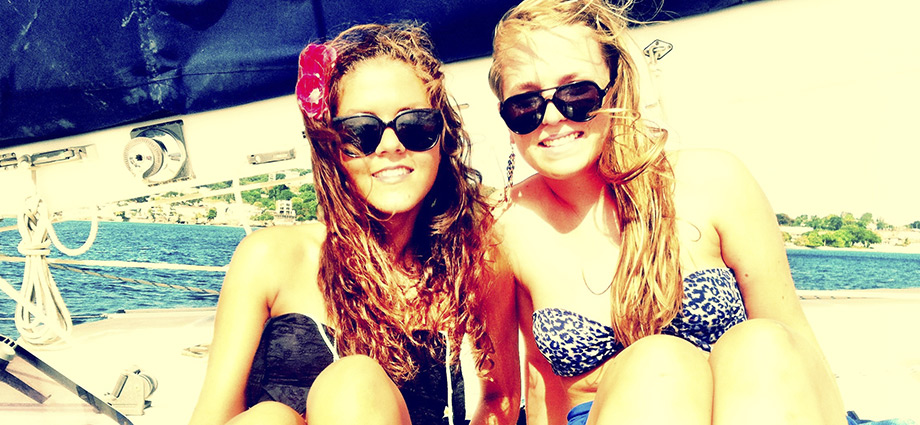 Surf spots
These are four of the best surf spots in Barbados:
Freights Bay

 – c

onsistent waves almost all the time and p

erfect for beginners. 

Beautiful crystal clear water – sometimes you can see turtles! 

 

 

South Point Surf spot

 – b

igger waves, but consistent and very nice conditions

 f

or both beginners and more advanced. 

The current can be heavy. 

Soup Bowl, Bathsheba

 – t

his place is for 

more advanced surfers with r

eefs and strong current. 

Beautiful place to watch surfers and have a drink at Round House Barbados. 

Southeast tip, Inch Marlow

 – q

uite big waves and strong current. 

Fun to try out, but if you are beginner you should go with a teacher. 

A lot of seaweed in the water, not as clear water as the other places.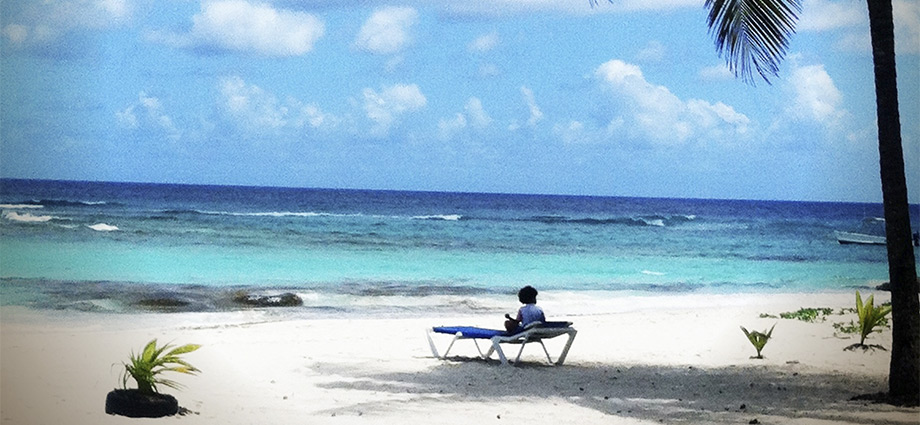 Eat, drink and dance
Secondly, the best things to do in Barbados is to taste the amazing seafood the island has to offer. At Oistins Fish Fry on Fridays you can combine great seafood with another one of my passions – dancing. This is a huge local market with all kinds of different food (a lot of fresh seafood) and independent designer shops. You can enjoy live music performances and reggae vibes all night long. The great thing about this market is that it is for everyone, no matter the age. Babies, kids, adolescents, adults, grandparents and great grandparents. Everyone is represented and contributes to making it a memorable experience, every Friday.
Lunch on the little porch overlooking the Atlantic Ocean at 

Surfers Café. Here you can 

soak up the amazingness of the ocean while enjoying delicious wraps, juices and one of the best ice coffee's I've ever had.

 

 

Taco tripping and happy hour at 

Café Sol

 – the guacamole is too good!

Big burgers with homemade bread and fries at 

Mojo's

The ultimate Barbados Surfing Snack –

 

Ackee. 

Locals sell it everywhere on the streets. 

You also need to try the famous 

Rum Punch

 
Note: Happy hour at Café Sol from 5-7 pm and 10- 12 pm every day!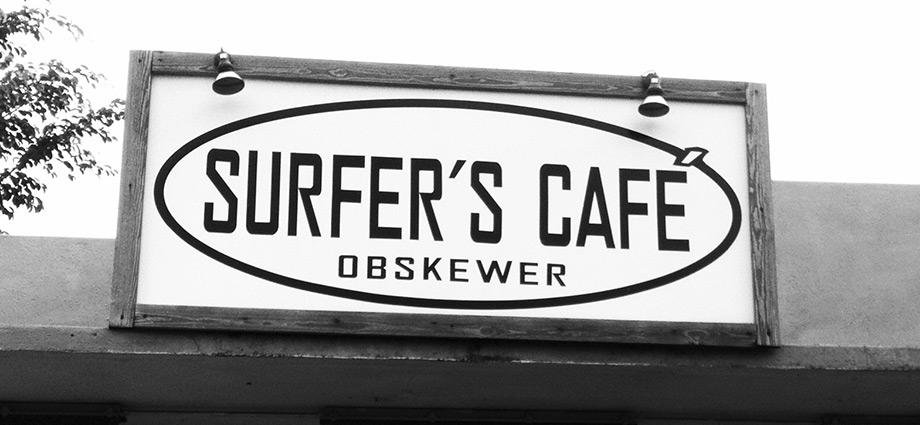 Great beaches for tanning
Worthing Beach  – beautiful, little beach with white sand and turquoise water. Serene atmosphere. At Crystal Waters Beach Bar you can buy something to drink, and around the corner on your left you have the Carib Beach Bar with good tacos. Look out for the guys on Jet Ski, they are charming and offer to take you for a ride to see the island. It's very nice, but it will cost you…
Dover Beach – crowded party beach with several beach bars. Always Happy Hour, so it's the right place to mingle and get drunk at anytime.
Rockley Beach  – family beach with a lot of souvenir shops under the huge threes. Several places to get something to eat here. Sometimes the waves get very big, (not for surfing) but super fun to play in the water with a boogie board!
Enjoy a day with Cool Runnings Catamaran Cruises. It's pretty touristic, but to experience the island from the ocean is something different. Additionally you get to swim with turtles and see shipwrecks. Drinks and meals all day are included in the price. Reggae music and good vibes only.
Note: You need to go to Bottom Bay. It's one of the most romantic and beautiful beaches you can find.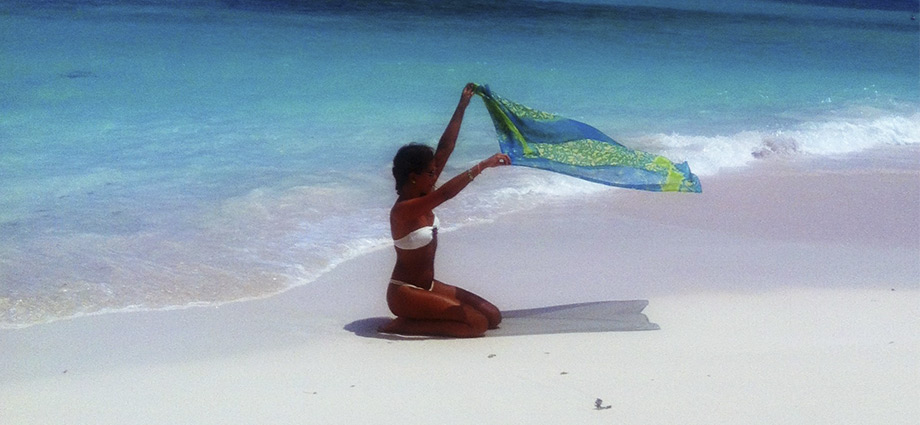 Where to stay when visiting Barbados
I visited the island for 5 weeks and wanted to stay at a place where I could feel at home. At the South Coast (Dover, Rockley and Hastings) you can find options like this. I stayed at a little apartment hotel 2 minutes walking from Worthing Beach. Great location and friendly staff.
For a shorter stay, you find many beautiful hotels North of Bridgetown. This is an area with huge villa hotels and many famous luxury hotels.
Where is Rihanna's childhood house?
The superstar Rihanna is a true Bajan girl and of course a legend in Barbados. Since she moved to the U.S to pursue her music career at the age of 16, Rihanna's childhood house has been a tourist attraction. The house is located in Bridgeport on Rihanna Drive – a couple of years ago the road was renamed in honor of the superstar. Rihanna's childhood house is painted in bright colors, but no one is living there any more. That doesn't mean it's no people. The tourist activity never stops at this famous place.
When Rihanna returns to her childhood island, which she does fairly often, she is not (of course) staying in her childhood home. Usually she resides in an ocean-side apartment at One Sandy Lane in St. James, among others like Simon Cowell and Oprah Winfrey. Barbados is a small island and you can actually be able to spot her if you are lucky.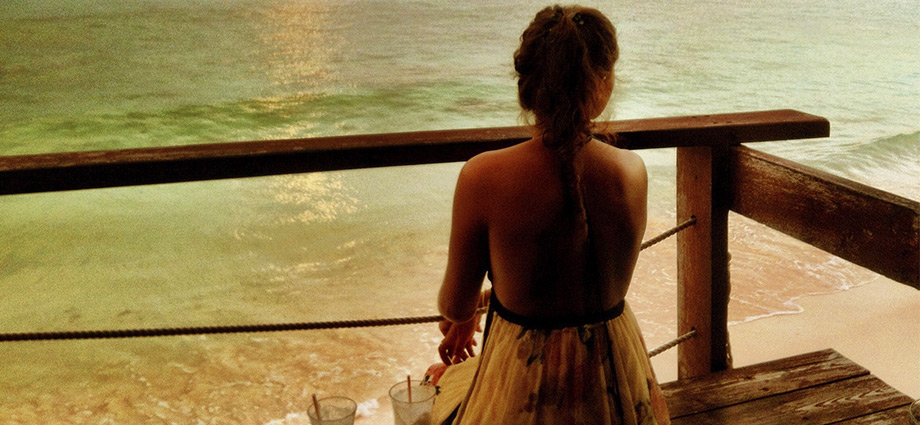 Worth mentioning about going to Barbados:
Since I was here in July, it was not many tourists. This is the rain season so of course it was raining a bit, but tropical rain are heavy for 10 minuets and then the sun is shining again. The peak season is from November to February, when the weather is more comfortably hot with low humidity and no rain.
Getting around is really easy with the small vans that go every now and then. You don't need to go to a bus stop, just wave your hand and they will stop. Only, you need to be prepared to be squeezed from time to time. You see, in Barbados they fill up the vans real good…