Costa Rica is not kidding. When people tell you something is out of the blue amazing, they usually overexaggerate a tiny bit. Let's be honest. But I'm telling you – OMG – this place is so magnificent there are no words.
EAT
Gallo pinto at Kike's place, Playa Grande  
Ceviche at Charlie's Bar, Mata Palo and Seven, Palm Beach 
Brunch at Santa Rita, Tamarindo  
Quiche and sweets at La Bodega, Tamarindo  
Italian pizza at El Huerto, Playa Grande  
And of course, the thing you eat with everything in Costa Rica is fried plantain. My absolute favorite.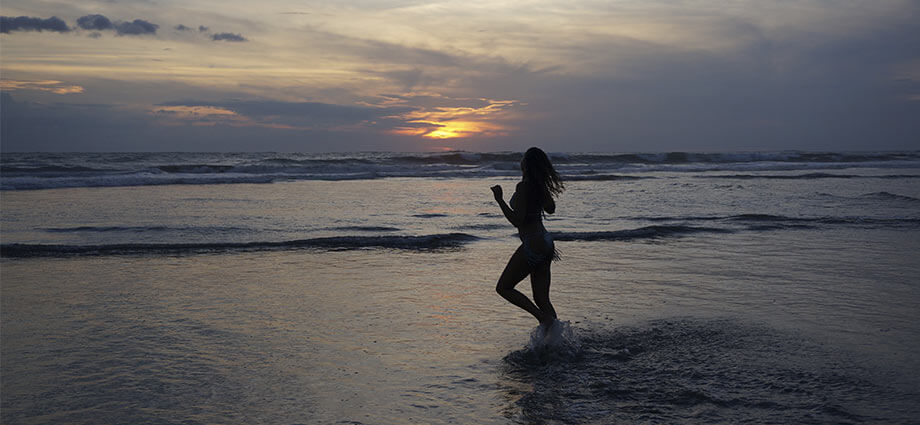 DRINK
Coconuts at Playa Grande – this gives you a fresh start every day  
Fresh, homemade juices at La Tortugas, Playa Grande  
Ice latte at Santa Rita, Tamarindo   
Passion fruit-mojitos at Bamboo Sushi Club, Tamarindo  
Mojitos at Wild Panda (also great sushi)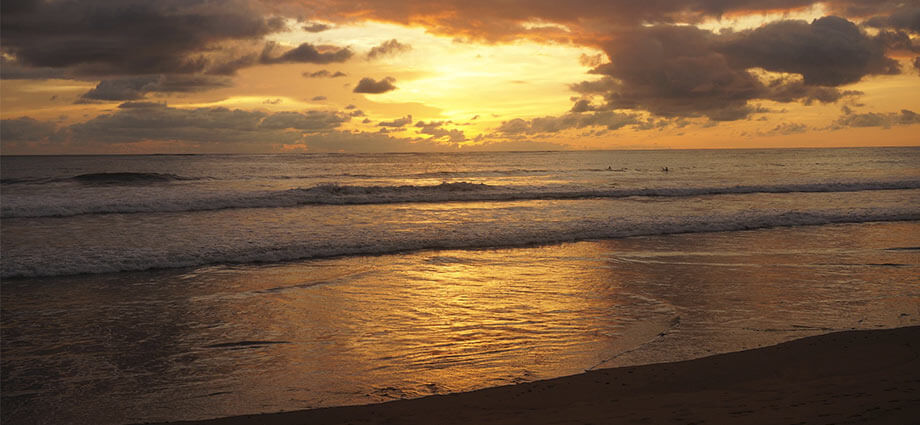 TAN
Playa Grande: long white beach, great for surfing (every level). Bring a bottle of wine and watch the sunset – it's absolutely breathtaking!   
Playa Ventana: the big rock on your right side when you enter Playa Grande, is the starting point of Playa Ventana. Fewer people here than Playa Grande, but it's just as elongated and beautiful. Check out the natural pools when its low tide (opposite side of the rock). 
Playa Conchal: shell beach – nature and ocean meets (at rain season). The soft sand is perfect for a natural peeling session! Go in the week, in the weekend it can get packed.   
Palm Beach: perfect surf conditions for beginners. About 20 minuets walking form the middle of Playa Grande (left side). Sunset surfing is so beautiful here. Bring hammocks and build your own little hide away from the sun. 
Read and explore more: Beautiful beaches in Costa Rica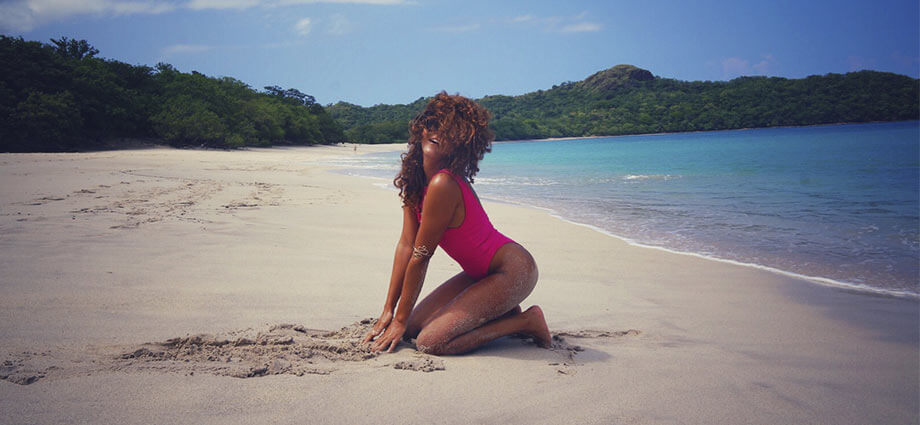 DO
Surf, surf, surf – you are in surfers paradise! If you need surf lessons or renting boards, go to Mini Mop SurfShop in Mata Palo. If you don't surf, watch people surf at sunset. Try the Tricks Ice cream – the best post-surf treat!   
Daytrip to Catarata Ilanos de Cortez – spectacular waterfall about 2 hours drive from Playa Grande.  
Read and explore: Travel Treasures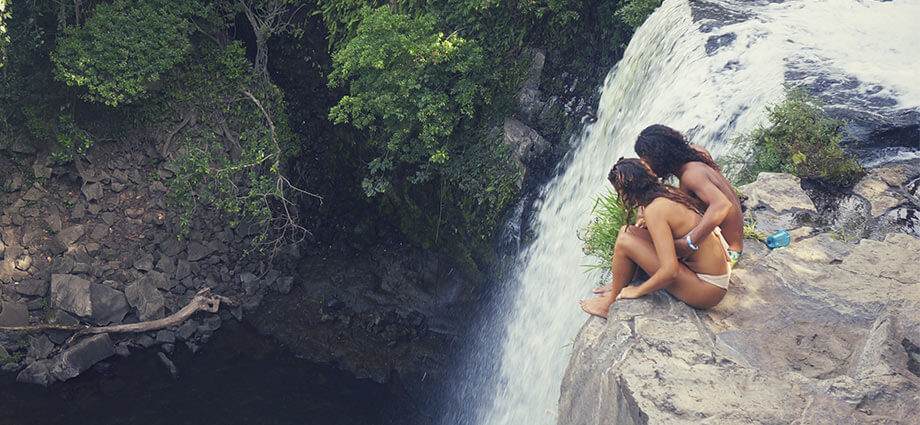 Take a hike to the huge peak between Playa Grande and Playa Ventana. Beautiful view, both when it's full moon and at sunrise.  
Go to the organic market in Tamarindo on Saturdays. Buy fresh fish, vegetables, fruit, drinks, cakes and much more. Go early – the goodies go fast!  
Tip: Buy fresh tuna fillet and make your own sushi!  
Check out Tamarindo at daytime. Small, clean town with surf and bikini shops and nice cafés.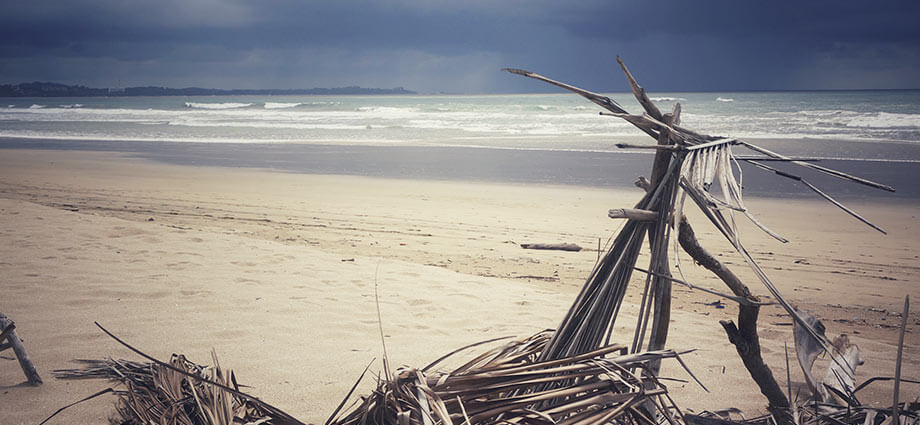 DANCE
La Brisas on Wednesdays (salsa, bachata, hip-hop, reggae)  
Pacifico on Wednesday (Ladies Night) and Thursdays (Reggae-Night) 
Sharkys on Saturdays – you will find a place to party in Tamarindo anyways on Saturdays)  
If you want a local experience, go to Charlie's Bar – they are open almost every day, and if you are lucky they have the famous karaoke evening…. 
STAY
This little oasis is located just 5 minuets drive (15 minuets walking) from the beach. They have 4 cute bungalows and a big pool with the perfect tranquil feeling. The owners, Thiteu and Camille are very friendly and will help you out with everything you need.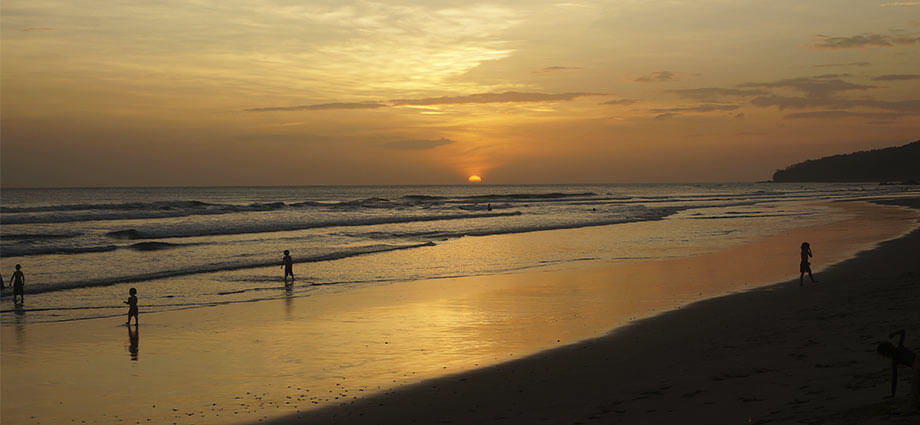 Worth mentioning about going to Costa Rica: 
September and October is rain season, which means you can experience some massive tropical rainstorms.  On the other hand – you will see the country when it is most green, fresh and flowery. Also, there are almost no tourists.  
From November to April its dry and almost no rain at all, which means less green trees and flowers. It is high season, so a lot of tourists and the prices are higher. Nice surf conditions at Playa Grande, but sometimes too many people paddling at the same wave… 
From May until August, you can experience some rain, but not much. It is starting to get green again (July-August). Less tourists than high season, but still a famous and crowded surf destination.