There are no cars at Koh Phayam and if you stay at Ao Yai Beach, you only have electricity 2 hours per day. This is pretty charming, but remember to bring a flash light.
If you want to experience total tranquility, far away from the noisy city life, visit Koh Phayam island in Thailand. At Lazy Hut Koh Phayam you will always feel at ease and fall asleep in one of the beach hammocks.
How to get to Koh Phayam, Thailand
You may think that there is no way you can find a hidden gem like this in Thailand. It's probably one of the most visited destinations all year, all over the world. Thailand has been a travel destinations for many years, which makes it pretty hard to find the untouched. Hard yes, but not impossible. Ask yourself this; shouldn't it be a little hassle to experience something truly magical about Mother Nature? Otherwise, I don't think it would have been that special, because it would have been easy accessible at all times. We need to push a little extra to really appreciate something spectacular, don't you agree?
So, if you are up for the task, you should visit this small, enchanting island Koh Phayam in Thailand. The island is located south of Phuket, so to get here in a fairly easy manner, it is best to fly to Phuket. From Phuket you will have to take a bus to the small town Ranong, about 5 hours, and from there a small speed boat for about an hour. You will arrive pretty exhausted, but it will be the only time you have that feeling on your vacation in Koh Phayam, Thailand.
Welcome to the hammock life!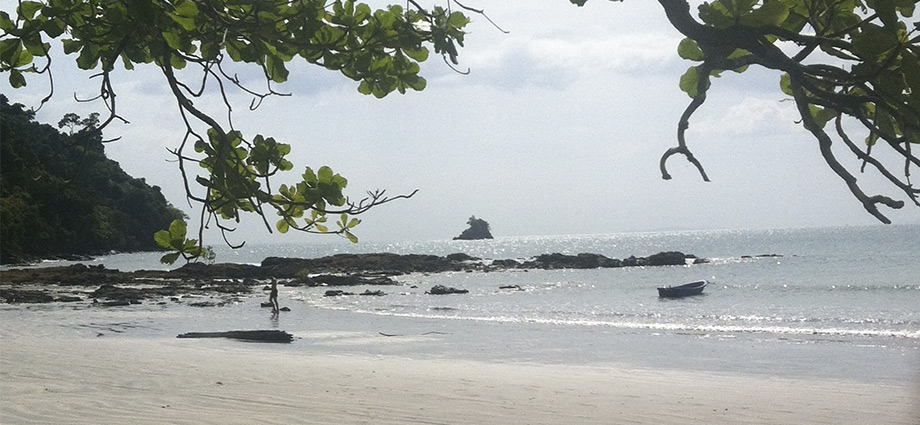 Where to stay on Koh Phayam, Thailand
Big Tree Bungalows  (Ao Yai Beach, West Coast)
The sweetest little family hostel with ten bungalows, right on the beach. You can choose from different bungalows, depending on your budget. The place is so beautiful and tranquil. It's located at the end of the beach, away from the parties and loud music. But if you want this, it's just 10 minutes walking (or 3 minutes with motorbike).
The family is so warm and hospitable. They have a little book at the bar where you can write down what you are drinking/eating and pay every week.
Lazy Hut Koh Phayam (Ao Yai Beach, West Coast)
Need a place to sleep, eat and chill? And by chill, I mean really manage to get rid of all the tension and stress in your mind and body. Stay at Lazy Hut Koh Phayam. They offer this cosy, little beach bungalow and restaurant on the beach with a big outdoor space filled with hammocks, comfy sunbeds and a lot of big pillows. I mean, you don't need to live here to enjoy some siesta time. Just grab a pillow, fall asleep to the sound of the ocean and wake up to delicious thai-food and lots of Mango lassi.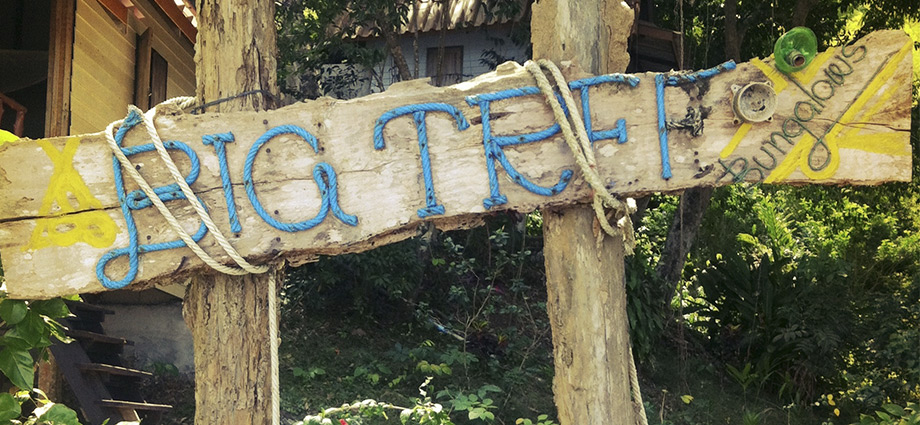 Where to eat
Good, spicy Thai food and delicious Mango Lassi is easy to find on this little island. My favorites where Big Tree Bungalows and Lazy Hut Koh Phayam Restaurant. Super cheap, tasteful food and a very friendly atmosphere.
When your sugar-crave kicks in, go to Fanatic Shop. Take the main road from Ao Yai Beach, about 5 minuets walking. This place has amazing coconut brownie and banana bread.
My favorite place on the island was Cha-Chai Home. Lovely couple who invites you into their world of yoga, great drinks and sweets and interesting conversations. They serve so many different kinds of milkshakes, coffee shakes, juices and smoothies and the best pancakes. Enjoy the serene surroundings in the little garden.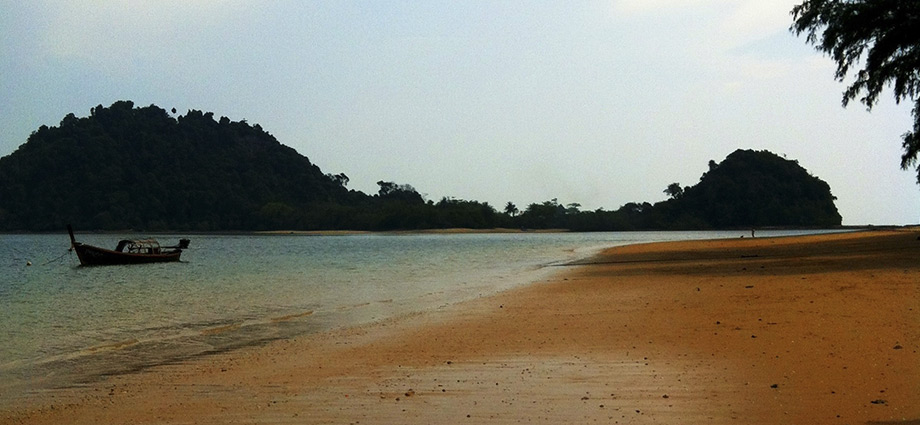 Ao Yai Beach (West coast) is huge beach with the most breathtaking sunsets. You can find your own deserted place or stay in front of one of the bungalow hostels. If you are lucky you can surf here, but it's not too often the waves are good.
To get to Ao Hin Kao (East Coast) you'll need to go through a little jungle to get here (walk or rent a motorbike). It's almost no people, and no beach bars, so remember to bring drinks and food. When it is low tide, you can walk to the little island across from the

beach

(many stray dogs on this island). Make sure you get back before the tide goes up, otherwise you will need to swim all the way back. Note that this happens pretty fast.
Buffalo bay, Ao Khao Khwai (North/West coast) is a magnificent, golden beach  with two beach bars, so you can enjoy a whole day here. It's such beautiful sunsets here, when the sun goes down into the water and make the beach sparkle like gold.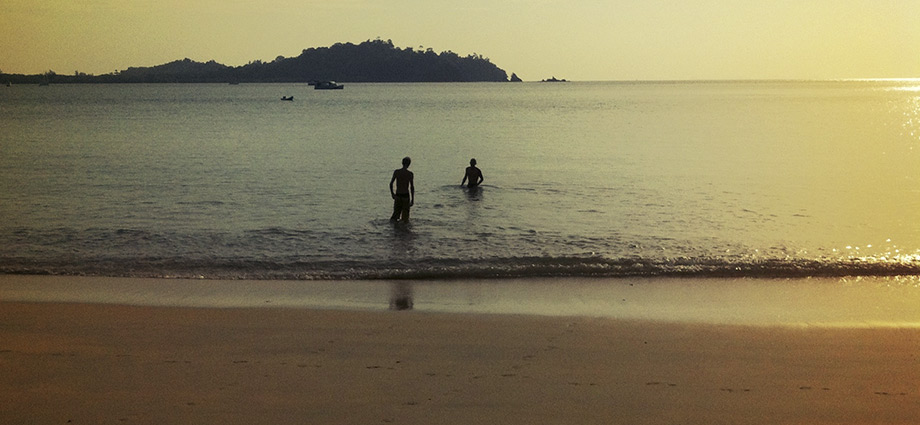 What to do in Koh Phayam, Thailand
Yoga in the morning with the sound of the ocean – you will definitely feel relaxed the rest of the day! Ask at Cha-Chai Home for classes.
Take a boat trip around the island – talk to some of the locals, so you get a private boat ride. Go to Pi Tao Bar on the East Coast, and they will find someone to take you around the island for a good price.
Relax in your bungalow on the beach (fall asleep in your hammock) and drink lots of Mango Lassi's.
When you finish reading the book you brought on vacation, go to the bookstore beside Fanatic Shop and trade it with a new one.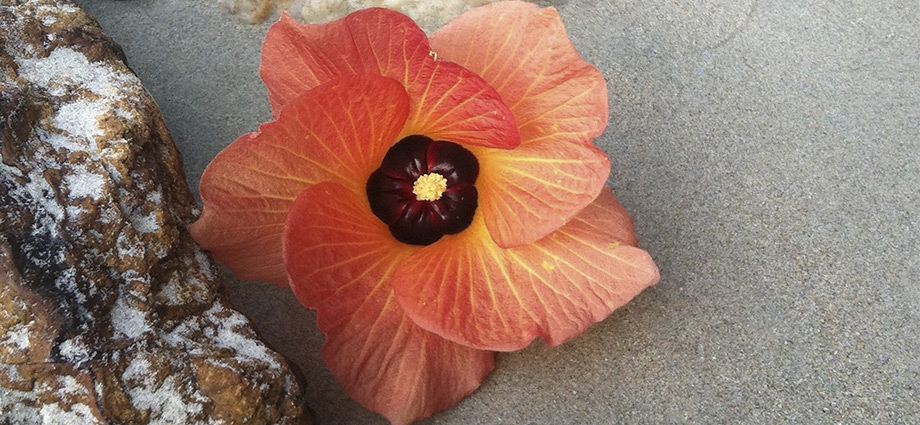 The best places for full moon parties
Hippie bar in Buffalo bay (Ao Khao Khwai) on the North/West coast is the best place for full moon parties.  This is a crazy bamboo house with several bars, tattoo shop and souvenir shop. At fool moon parties they light up a huge fire on the beach, and everybody's dancing around. Only good vibes!
Rasta Baby Bar in Ao Yai Beach on the West coast is also great for full moon parties, but they also host cool reggae-nights and offers a chill laid-back atmosphere all day.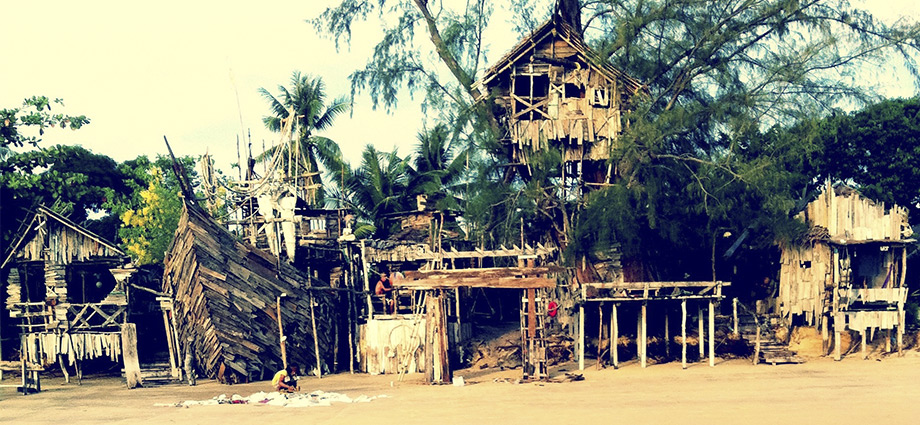 Note: I visited the island in 2012, so I fear that things may have changed since then. I really hope not, because this was one of those really rare travel treasures.