India is one huge country and to find a peaceful place is easier said than done. Also in Goa you have parts with the typical, busy Indian feeling, so you need to buckle up to get to Zen-mode. But when you first get there, aah, you forget about the hazzle all together.
EAT
Breakfast at Marthas Breakfast Home – cute, little family who serves breakfast in their garden  
Watch the sunset and have a snack at Sunset Bar, Anjuna Beach 
Spanish tapas at La Tomatina, Anjuna  
Delicious Italian food at Restaurant Basilicio, Anjuna – book a table in advance they are very popular  
Spectacular three course dinner at Le Poission Rouge, Calagute Beach – French/Indian restaurant about 15 minutes drive from Anjuna  (same owners as Om Made Café)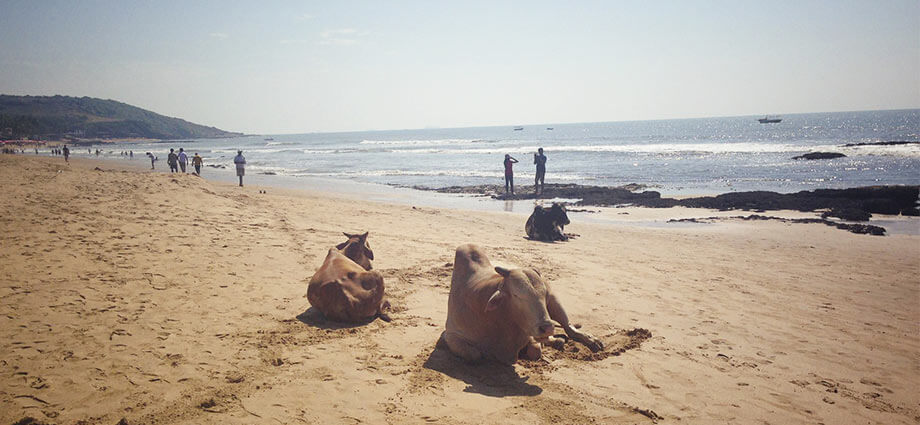 DRINK
I always find one café or restaurant I never get tired of and it becomes my favorite place right away. In Goa, Om Made Café was this place! Here you get refreshing juices and smoothies (the freshest fruit of the season) and healthy, super good breakfast or lunch. It's located on Anjuna Beach, but pretty secluded on your right side of the beach. Relaxing music and atmosphere with a stunning view overlooking the ocean.  
Drinking cocktails at sunset from the balcony at Sunset Bar, Anjuna Beach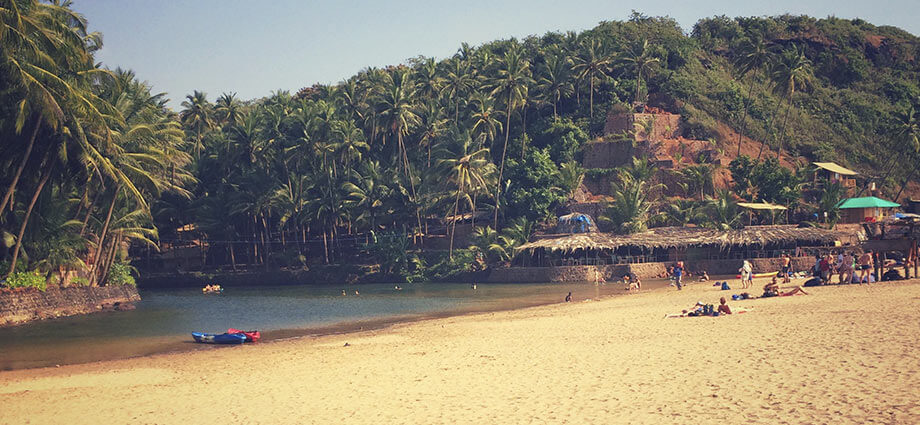 TAN
Anjuna Beach – big and crowded beach, you need to be early if you want a sunbed and umbrella. Here you have everything; beach parties, families, beach sellers, small shops, cows (of course you are in India) and a lot of restaurants and cafés  
Morijim Beach  – huge, elongated beach with fewer tourists. Located at the outlet of the Chapora River (about 30 minuets from Anjuna). Look for turtle tracks in the sand!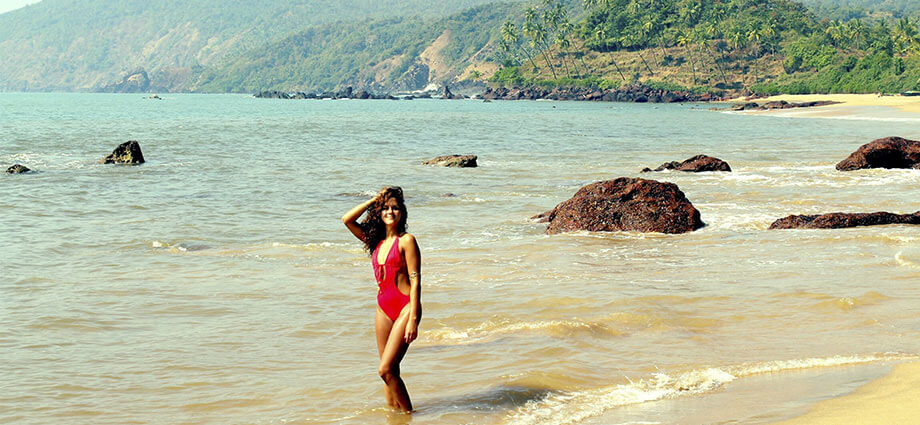 DO
Daytrip to Duhdsagar Falls – India's second largest waterfall. About one hour drive from Anjuna, then 45 minuets bumpy Jeep ride up the hill and 10 minuets hiking down to the waterfall. While hiking down you will probably meet small monkeys. Take a dip in the lake under the waterfall, so refreshing after the hike. 
Go to Sahyadri Spice Farm  – located in Collem about one hour from Anjuna. Here you can take a bath, feed and ride elephants. On your tour in the Spice Farm the guide will teach you so much about all the spices we use every day.    
Cola Beach, South Goa – this is a hidden treasure and an absolute must when you are in Goa! It is located right before you come to Palolem about 3 hours from Anjuna. You need to hike for about 15 minutes down to the beach – prepare to be blown away!  
Read & Explore: Travel Treasures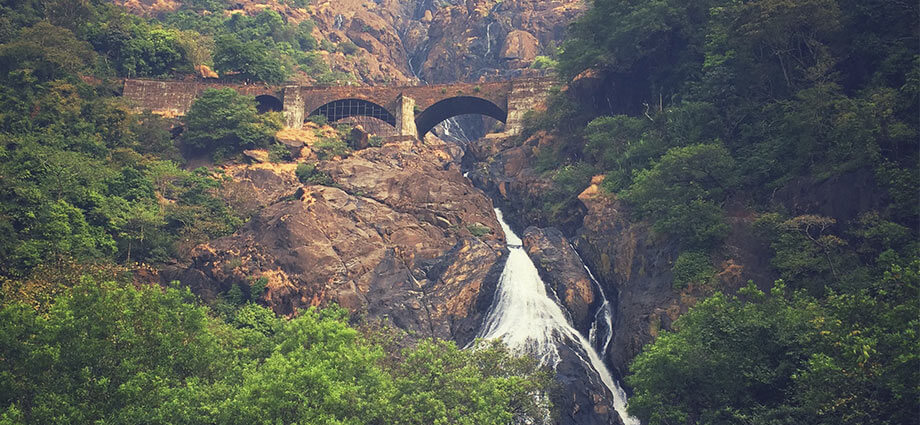 STAY
You need to stay for a couple of days in a bungalow facing the Indian Ocean on Cola Beach. Waking up to the sound of the ocean and watching dolphins at sunrise. Memory for life!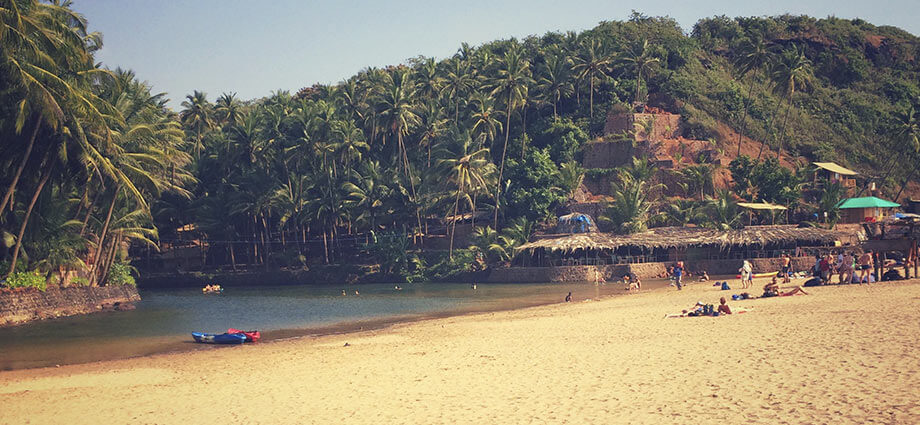 Anjuna is a good base when you visit Goa. I would recommend devoting your money on a nice hotel, because the standards can be pretty low.