Isn't the purpose of exploring a new city; finding cozy local spots where the locals hang? I really think so!
In this local guide you will find 5 of my favorite hidden spots and places off the beaten path in Oslo. If you are a tourist visiting the Norwegian capital, I promise you that the places below are the opposite of tourist traps. You may experience a lot of people on weekends and holidays, but it will be mainly locals.
Welcome to my local guide to Oslo!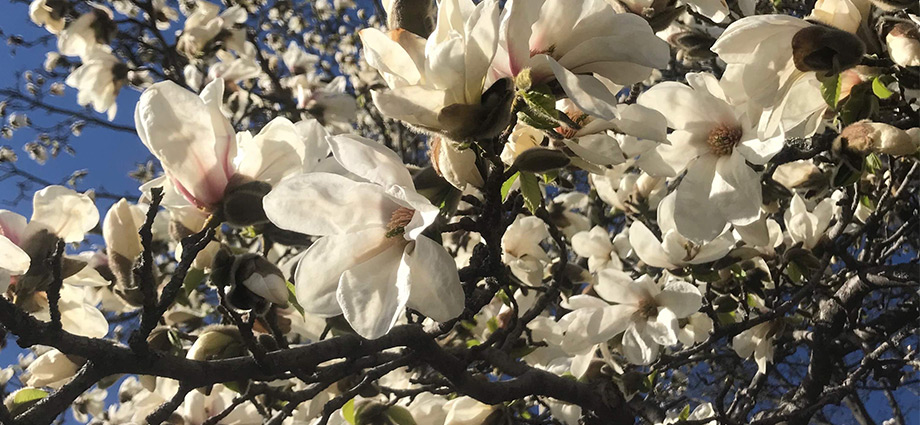 Rodeløkka Kolonihage
– Norways oldest community garden
I love this local hidden spot in Oslo! Absolutely one of my favorites. At the top of the community garden there is a fairly big green spot – perfect to chill, tan and enjoy a book away from all the typical big city noise.
Rodeløkka Kolonihage is over 113 years old and is Norways oldest community garden. The garden communities in Norway are a corner stone of the social democracy – a public, urban allotment for gardening communities. Here you can find 151 very varied cabins with small gardens. The oldest cabins have elements dating back to the time of the First World War, the latest versions are examples of top modern cabin architecture.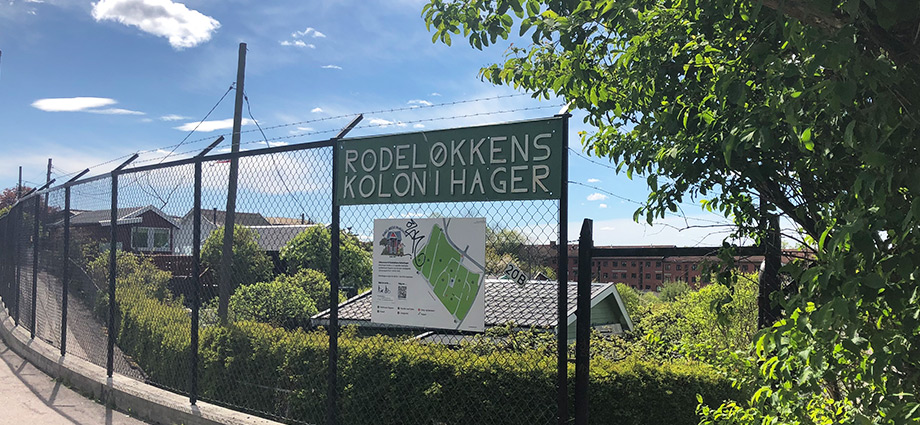 The closets neighbor is the busy Carl Berner's plass, but when you stroll around Rodeløkka Kolonihage its like being on the country side far away from traffic noises and other forms of stress.
As a tourist you can visit Rodeløkka Kolonihage from May 1st to September 15th. During the summer months, there is a Sunday café at the top of the garden, open between 12 and 14. Here you can enjoy waffles and coffee with a great view, splendor of flowers and calmness for the mind!
Address: Rosenhoffgata 20, 0569 Oslo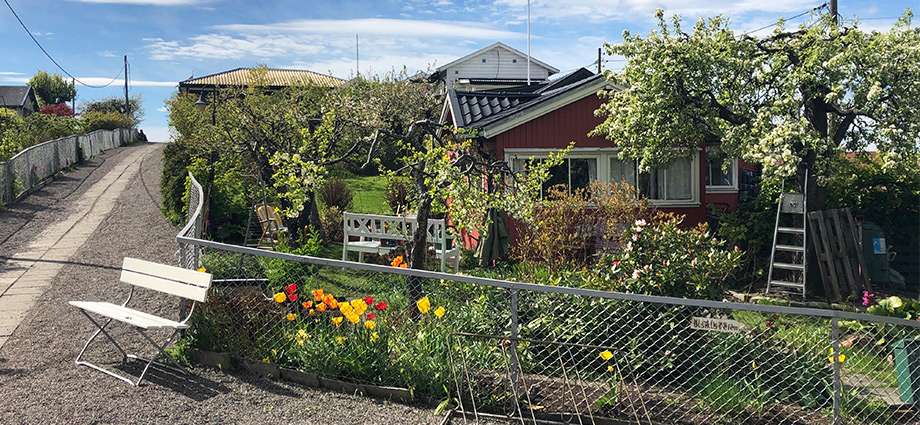 Damplassen: Åpent Bakeri
– maybe the best pastries in town
Damplassen is a big square located in the middle of Ullevål Hageby, and the place is def a hidden spot in Oslo, at least for tourists. It got its name in 1918 after two ponds that were started when John Collett owned the area. Around 1920, a new pond was built with the fountain and the buildings where erected in the new baroque style.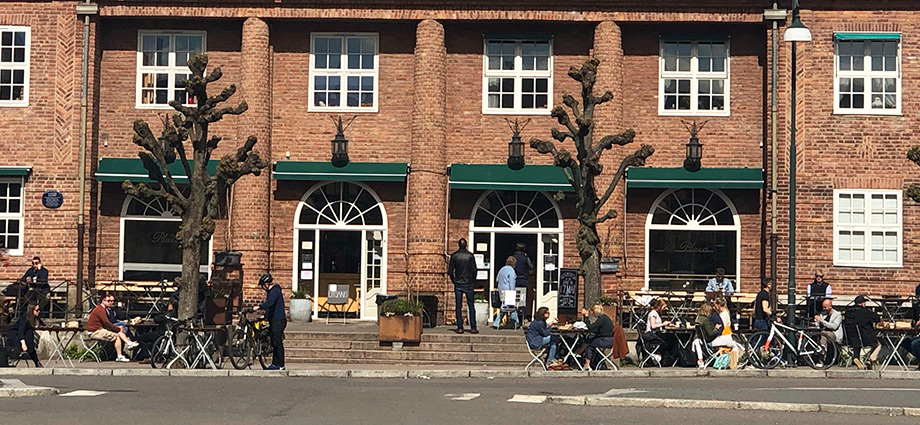 Åpent Bakeri at Damplassen has a history dating back to the early 1920s. The oven is from 1929 and has been used by bakers for several generations. Maybe thats the secret to their amazing pastries?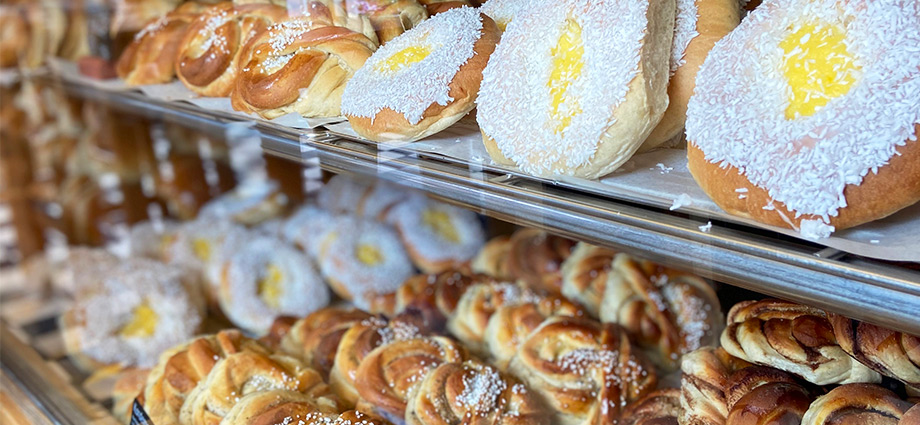 Enjoy the outdoor seating area with view of the big square. Here you will get to know the local vibe of Oslo's westside!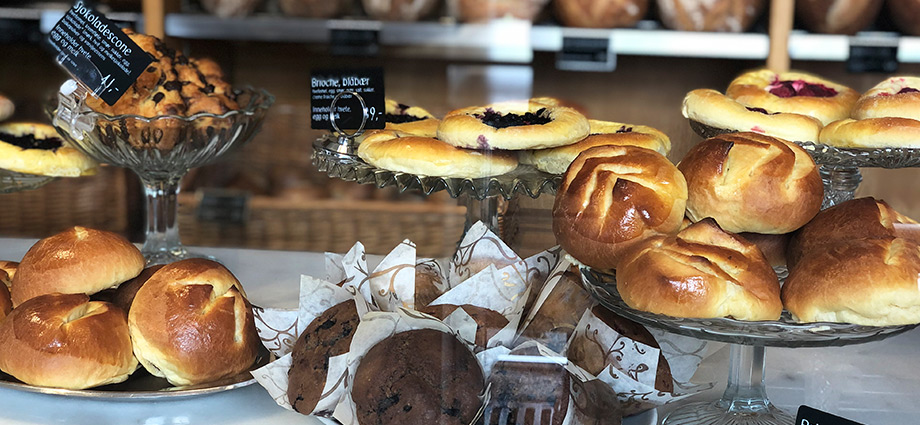 Damplassen: Kolibri Kolonial
– organic grocery shop
If you visit Damplassen, I really recommend stopping by Kolibri Kolonial. This is one of my favorite organic grocery stores in Oslo, where you always find something worth bringing back home to taste.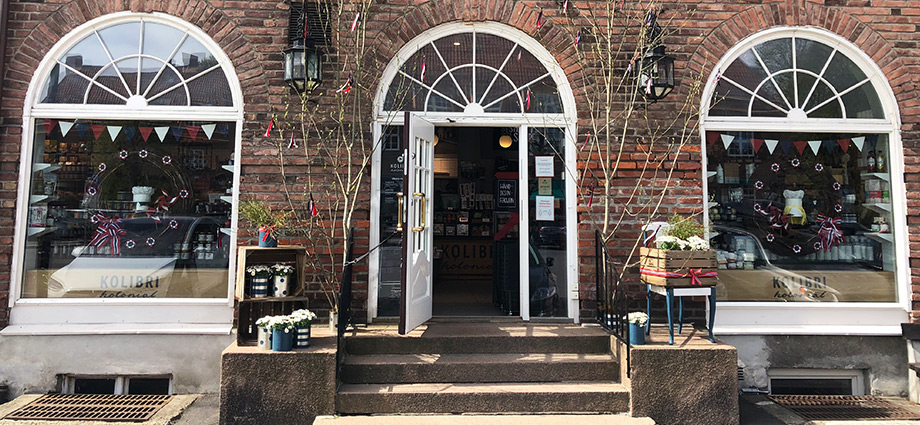 The grocery store is quite small, but they have a large kitchen. Every day they make fresh, homemade dinner packages you can buy, as well as popular groceries, organic fruits and vegetables, and a great selection of cheese, meat and fish. They also provide a lot of products you don't find in regular grocery stores, like different spices and oils.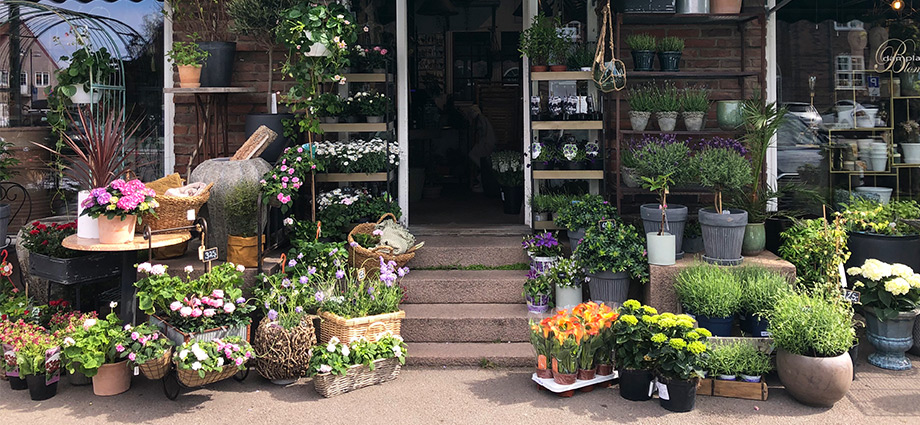 I recommend buying some goodies from Kolibri Kolonial and enjoying a small picnic by the fountain. It can also be hard to not buy a beautiful bouquet of flowers from Damplassen Blomster.
Address: Damplassen 2, 0852 Oslo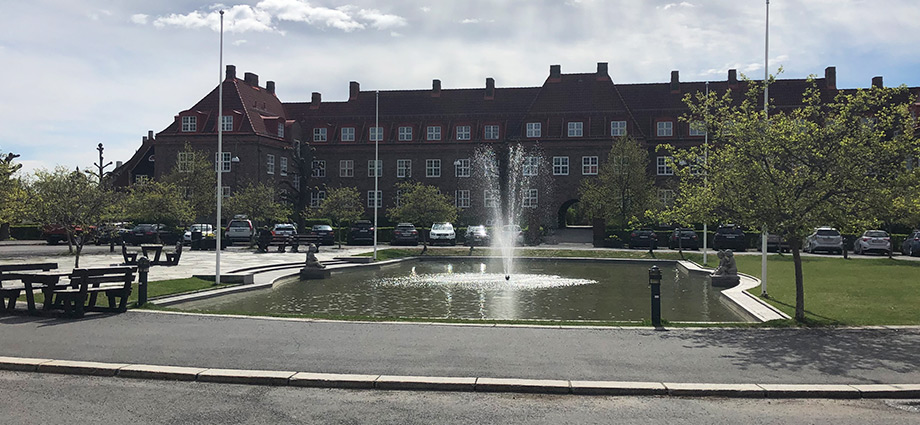 Raade's Hagekafé
– try the Norwegian `Svele` on Sundays
Talk about a hidden treasure! Raade's Hagekafé is the definition of a local hidden spot off the beaten path in Oslo. This garden café is located in an old wooden house from 1855 at Sagene. It's now the seventh generation living in the house and running the café, and the family has lived here for almost 165 years!
The garden café sells homemade "svele" which is the typical Norwegian pancake, as well as coffee and other beverages. You can find hundreds of historical objects hanging on the wall telling the story of Sagene and this old house. The owner is very welcoming and will gladly tell you a story or two.
Enjoy the outside garden area on sunny days, and on colder days you can sit inside Lysthuset and enjoy the cozy area with fire place.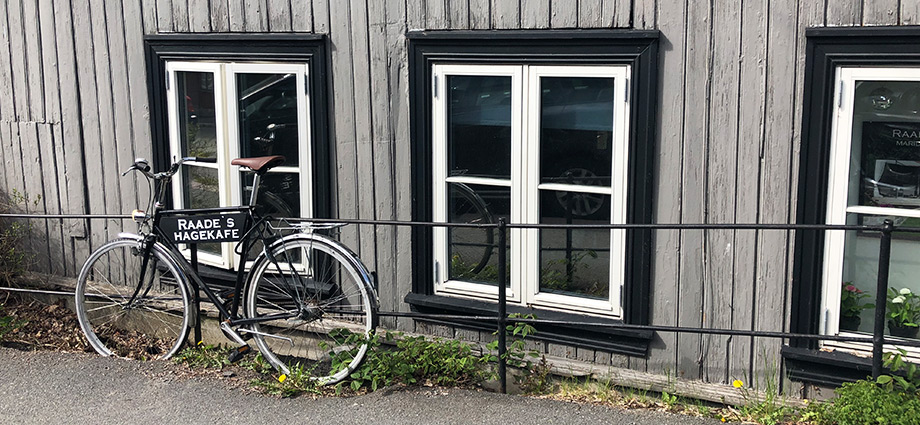 The only downside with Raade's Hage café is that it's only open on Sundays. Maybe you are lucky if you visit during easter or other holidays which may affect the opening hours. If you walk along Akerselva, you can either walk up at Vøyenbrua or Myraløkka to get to Raade's Hagekafé.
Address: Maridalsveien 112, 0461 Oslo
Lille Tøyen Kolonial
– enjoy a homelike sharing brunch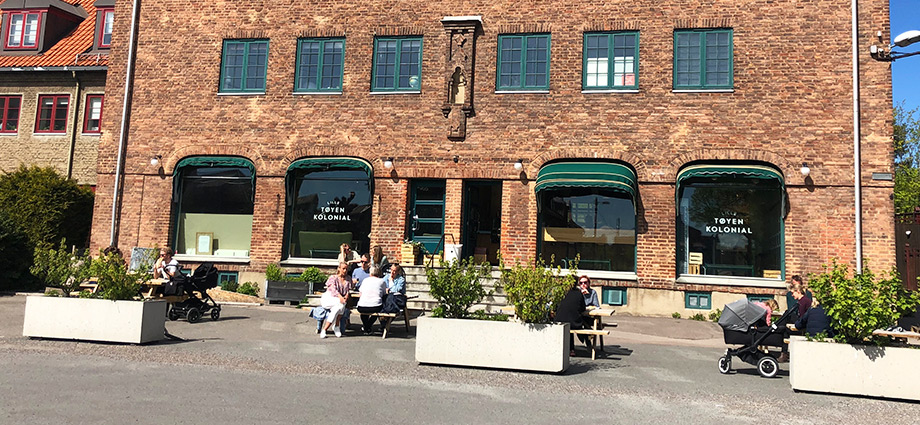 In the heart of Oslo's cozy garden city, Lille Tøyen Hageby, you will find Lille Tøyen Kolonial in a 100 years old brick building. This is a local grocery store and a café focusing on Norwegian organic products and quality coffee. I recommend the homelike sharing lunch where you can choose the side dishes you like with homemade bread and yoghurt. If you're more into a late lunch type of meal, you should try their delicious Italian pizza.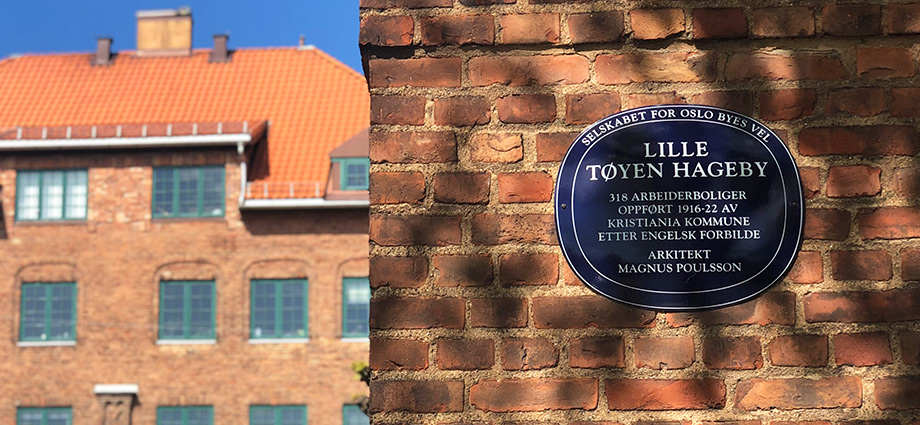 The outdoor area is perfect on a sunny day, but its just as nice to sit inside on a rainy day. Lille Tøyen Hageby is a calm and quite area which makes it perfect to stroll around and take in the local vibe of the neighborhood.
Address: Aud Schønemanns vei 9, 0576 Oslo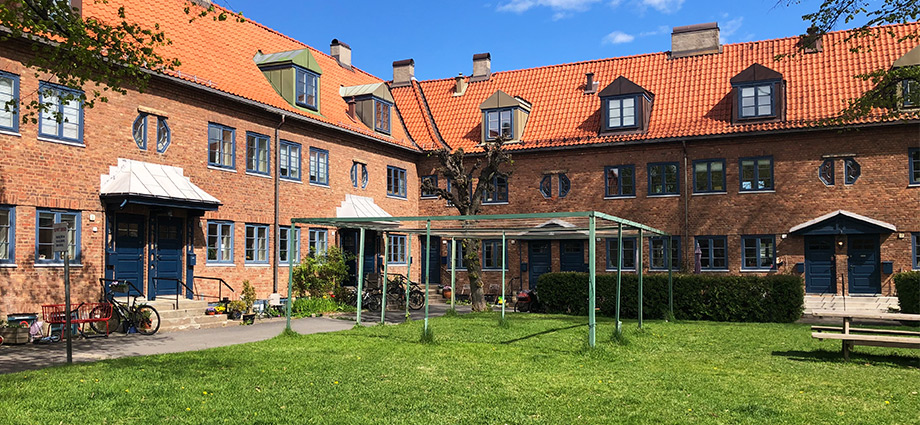 Hønse-Lovisas Hus
– Culture Cafe by Akerselva
Hønse-Lovisas Hus is a culture café and is part of the Arbeidermuseet at Sagene. The house is located by Akerselva and was built as a sawmill residence at the beginning of the 19th century.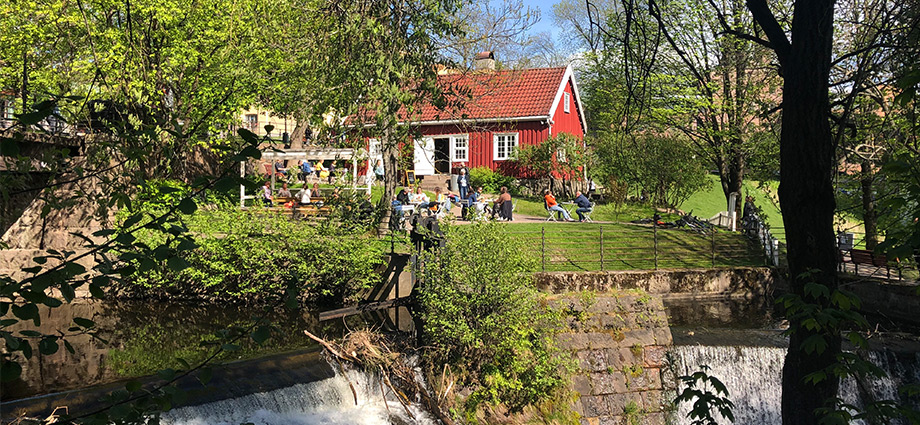 The café offers delicious pastries like waffles and cinnamon buns, as well as small lunch dishes like soups and salads. The food is locally produced and homemade. Enjoy the spacious outdoor seating with view over the mighty waterfall!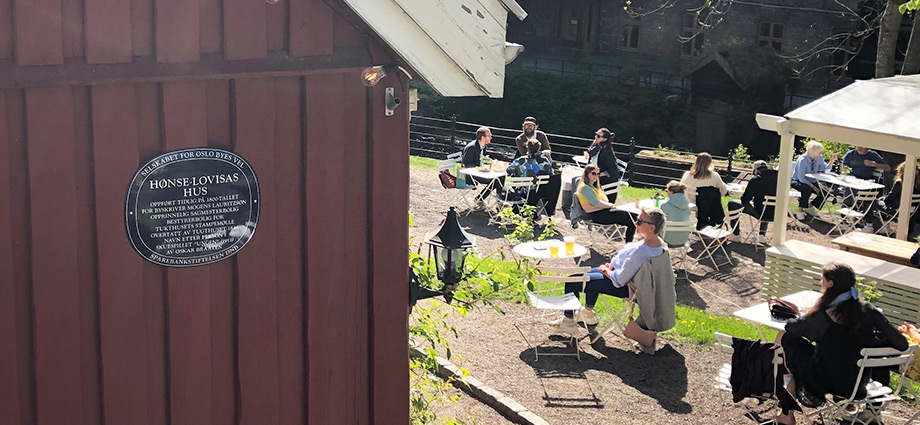 As well as being a renowned café among locals, Hønse-Lovisas Hus is also a cultural meeting place presenting arts and crafts of today in line with the tradition and history of the past.
Address: Sandakerveien 2 0473 Oslo