The light in Marrakech is unique. The hour before the sun goes down the whole city becomes pink. Gloriously pink. Recipe to a perfect trip to this busy city? Regular rooftop hangs and day-to-day spa treatments.
In this guide you will find the best places to go in Marrakech, Morocco. Everything from the best places to stay, eat and drink, and the best thing to do in this beautiful city. You will also find several point of interests as well as activities to do in Marrakech.
Best places to eat in Marrakech 
Enjoy the sunset on the rooftop and try the delicious Nomad couscous at NOMAD (always a lot of people so if you are a large group, make a reservation). 
On the other side of the big square in the heart of the Medina, you will find Café des Epicés, which quickly became my favorite spot. They offer lunch and dinner with the best rooftop view.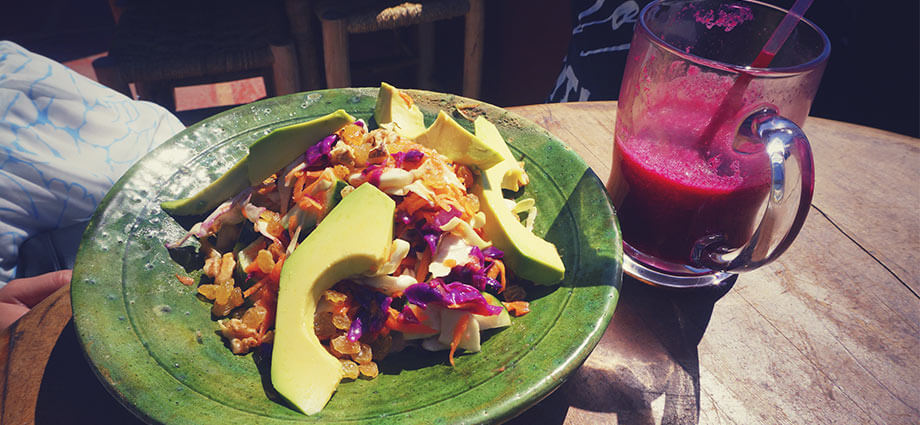 Enjoy a Moroccan dinner at Le Jardin. Tucked away from the busy street noise, yet in the middle of the Medina. A beautiful lush garden with a cold breeze, perfect after a long, hot day.
If you want to taste the best falafel, makouda and hummus, you need to visit Café Clock. In addition to the lovely food, this places has such a cool, creative vibe. They offer cultural events both in music, art, fashion and more. A typical hangout spot for upcoming youngsters in Morocco.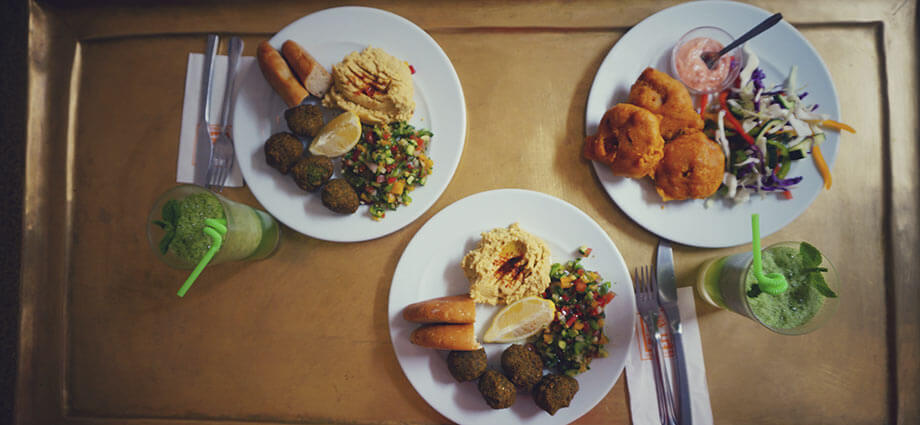 Cool down with a refreshing drink and some shade
Try the beetroot juice at Café des Epices – 
Mint Lemonade at Café Clock
Sunset view and rosé wine at Kozy Bar
On really hot days, cool down at Café Arabe  with a fresh lemonade – on clear, sunny days you will be able to see the white tops of the Atlas mountains from their rooftop bar
Note: In Marrakech it can be hard to find restaurants that offers alcohol – keep in mind that it's not as common as in Western culture.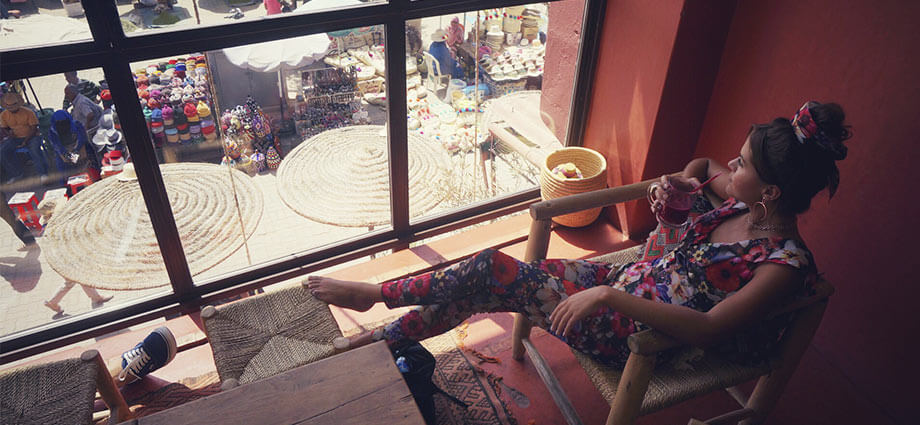 Best thing to do in Marrakech – spa & wellness
Book your spa appointment at the beginning of your stay in Marrakech to ensure you get exactly what you want and when you want it. At peak season you should even book it before you arrive. A must is to try the typical Moroccan hammam followed by a relaxing massage. Your body feels so clean and soft after!
Here are two of my favorite spas:  
Hammam del a Rosé

– tranquil atmosphere and lovely staff. If you arrive early for your appointment you can prepare and get relaxed on the secret rooftop with mint tea and sweets

Les Bains de Marrakech

 offers the authentic Moroccan experience. Before your treatment you can chill by the (cold) pool in the back yard. Note that it's a bit touristic here, but worth the experience.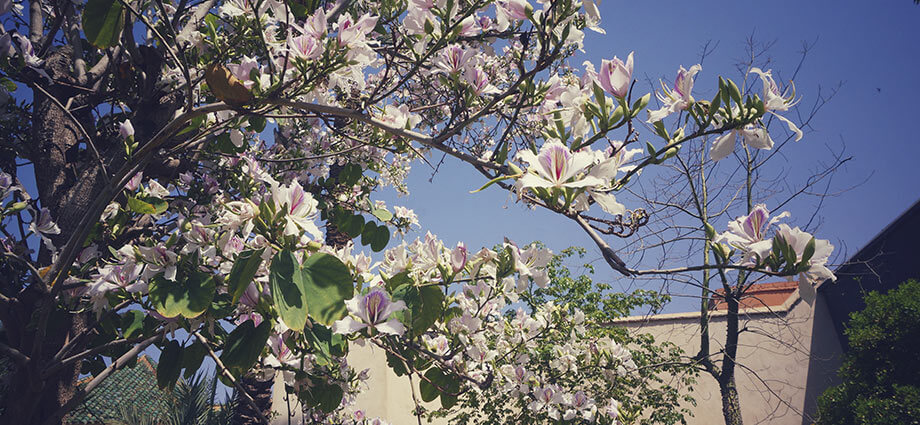 A
ctivities to do in Marrakech
Stroll around the Souq and Medina in the heart of Marrakech. Here you will find everything from shoes to ceramic plates to spices. Knock yourself out and let the bargaining begin!
If you need a little break from the bargaining, one of the best places to go in Marrakech is Le Jardin Secret. Exclusive, tranquil garden in the heart of the Medina.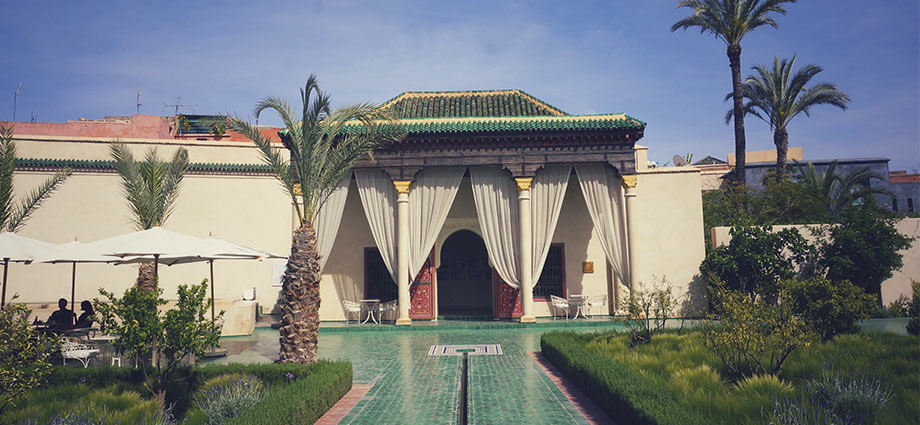 One of the most popular activities to do in Marrakech is to visit the famous garden of Yves Saint Laurent, Majorelle Garden. This is an orientalists dream, that also features a Berber museum. You should try to be there early in the morning to avoid the massive crowd of people.
It is also pretty popular to visit the expansive and magnificent Menara Garden – a huge botanical garden established in the 12th century. One of the most beautiful buildings in Marrakech is the Ben Youssef Medersa. Functioning today as an Islamic historical site, it was the largest Islamic college in Morocco during its height.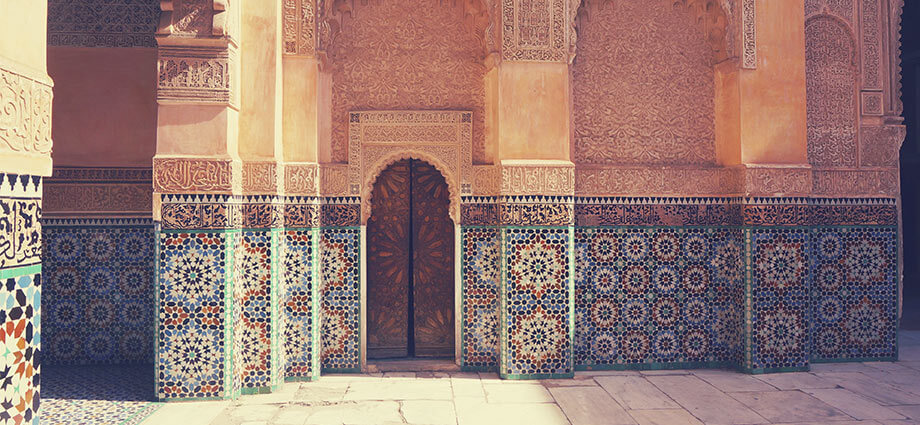 Desert trip in Marrakech
One of the best places to go in Marrakech, or it's about 40 minuets drive outside of Marrakech, but def worth the experience. Sunrise in the Agafay desert, a rock desert with great view of the Atlas moutains. Enjoy breakfast/lunch in your own little Moroccan tent.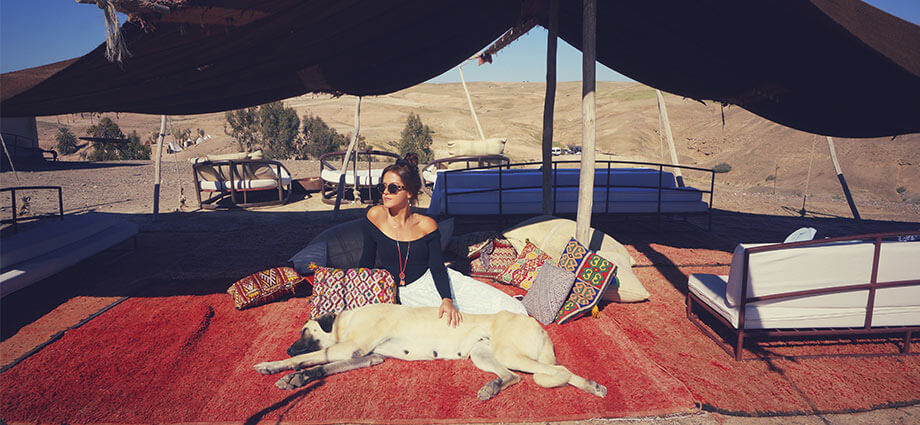 You can take a relaxing break from the busy city life in Ourika Valley, about one hour drive from Marrakech. The best view of the Atlas mountains with amazing landscapes and small villages. If you feel like it, you can take an extra hike to reach the 5 waterfalls surrounding the valley.
A trip to Sahara Desert is also very popular when visiting Marrakech. Camel experience, sand boarding, stargazing and yoga on a sand dune. From Marrakech it takes about 8 hours to drive, so you will need to spend at least three days.
Best place to stay in Marrakech
To find the perfect Riad in Marrakech is a bit like looking for a rare, unique fish in the ocean. There are too many to choose from which makes it hard to navigate.
A tip is to choose one in the heart of the Medina, especially if you want to experience the busy city life, but at the same time be able to retreat to your little calm hide-away.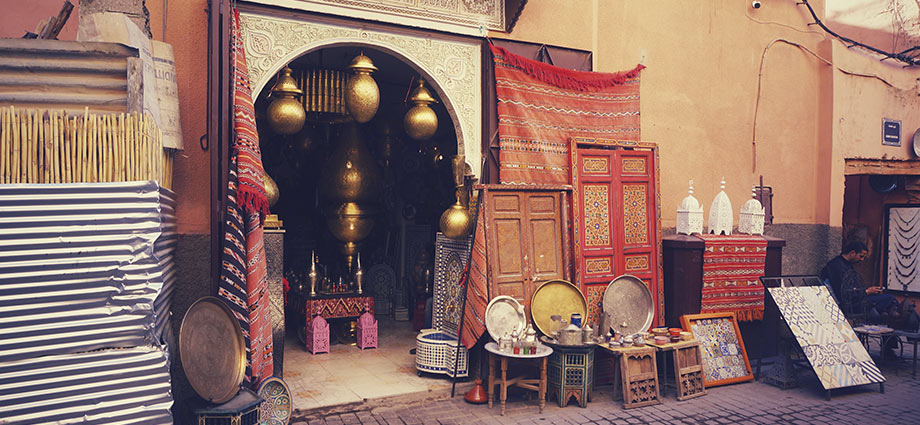 At Riad Anäis they offers exactly this. Just a few steps from your front door, you will find yourself in the streets of the Medina. Ten minutes walking and you will be in the heart of the Souq.
The Riad is beautifully decorated in typical Moroccan interior. Only five rooms, so you will always have the serene atmosphere you need after a day in the busy city. The rooftop quickly became our favorite hangout spot, where we enjoyed our breakfast and coffee every day, served by the lovely housemaid, Lakbira.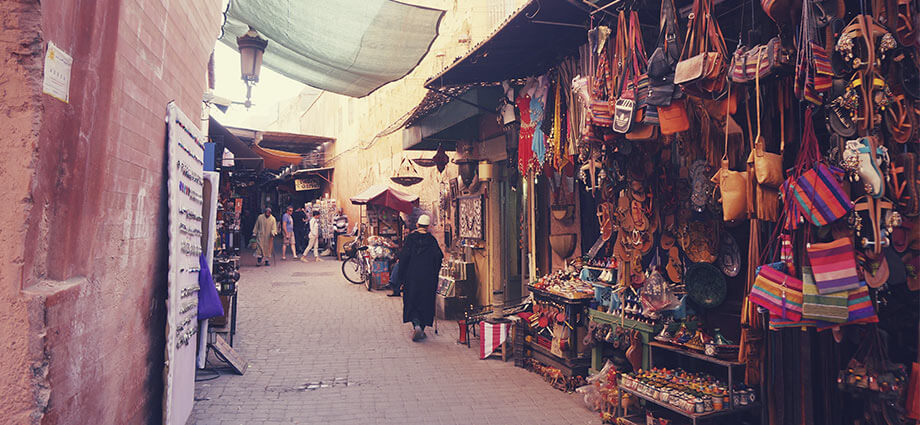 The exclusive countryside in Marrakech
If you have the chance to stay a bit longer in Marrakech, I really recommend spending some days on the countryside, about 25 minuets from the heart of Marrakech. It's hard to describe the wonderful house we stayed in for three days – you need to experience Villa 9, Domaine Akhar. Picture yourself living like an Arabic princess. You can get breakfast, lunch and dinner served in the house upon request.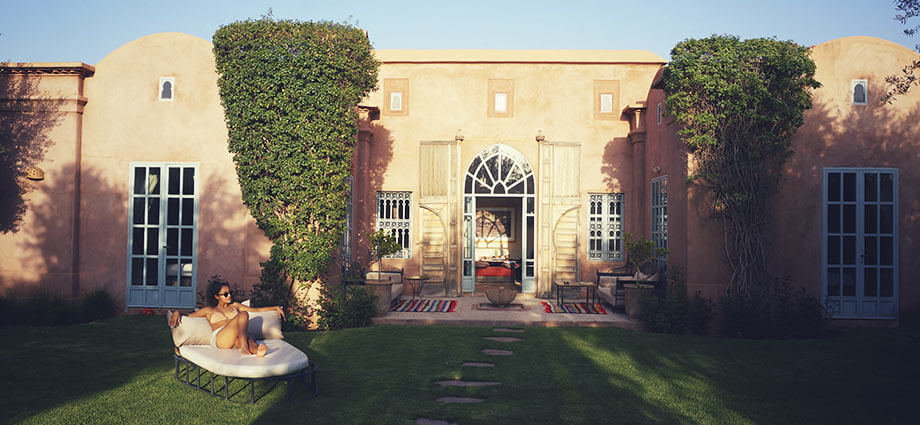 Worth mentioning about going to Marrakech:
Marrakech is one of the world's top destinations. That means plenty of tourists, from all over the world. Be prepared.
Plan what kind of activities to do in Marrakech, and how you want to spend your vacation. It's easy to get lost in the noisy and intrusive Souq, and you can quit easily get a heat stroke. A little tip to cop with it all: regular rooftop hangs and spa treatments. 
Best time to visit Marrakech is March-May and September-November.
Watch the video of my FLOWERCHILD collection from Marrakech.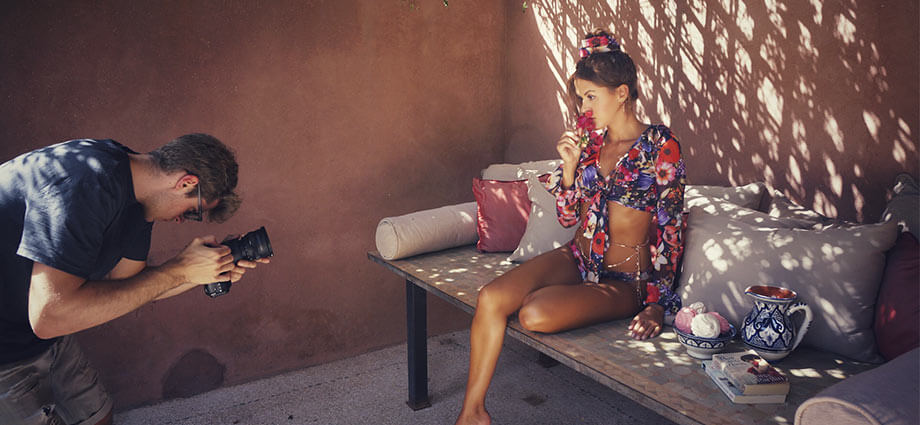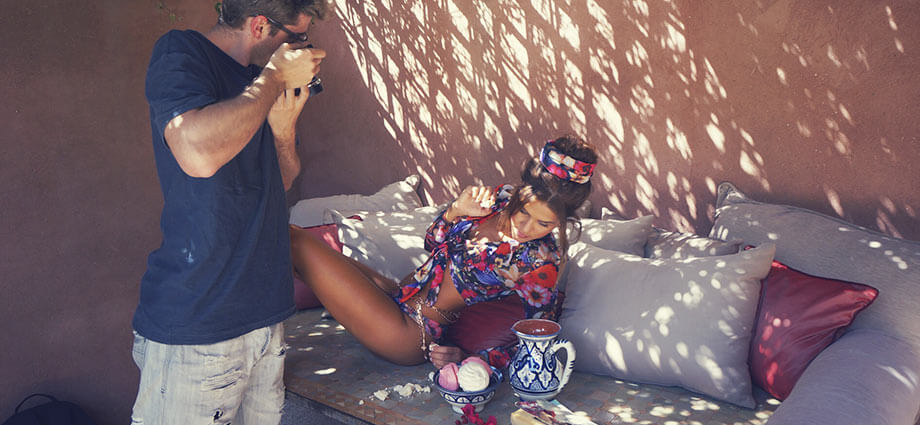 BTS Flowerchild shoot.