Barcelona is definitely the place to go for a foodie who would like to explore a food scene unlike any other. Here you have a good selection of places to enjoy for a day spent in the Catalan capital.
These are the must do's in Barcelona. That is, the must do's of food & drink. In this article you will find some of my favorite places to visit for both breakfast, lunch, dinner and cocktails.
The city is full of both traditional, contemporary and original food experiences worth trying. Enjoy this food & drink guide from Barcelona.
Breakfast & Lunch
Surf House is not just a surf house where you rent a surfboard for the day. Its also a perfect place to start the morning. Surf House has something for every taste, whether that is a refreshing acai bowl, a salty bagel or a green sandwich.
If you have come to splurge you might want to go for the breakfast tacos or the nutella covered pancakes. Add a refreshing drink from the elaborate drinks menu, and it's safe to say that both mind and belly will be prepared for a day on the surfboard. Surf House will not disappoint you, no matter what you spend your day doing.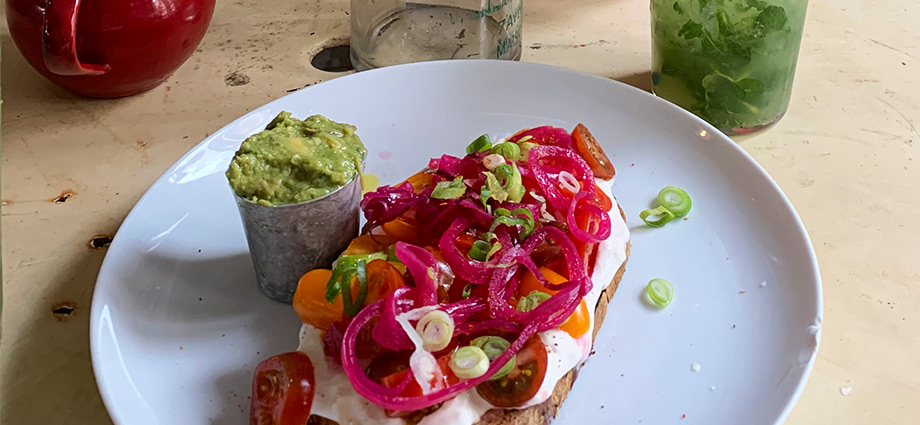 It's not necessarily the easiest thing to find good quality coffee while out traveling. Firstly, you won't have too much time to get to know the city's many secrets on a weekend trip. If you have a coffee heart the size of mine, you will understand the importance of getting to know the coffee selection of the city before arriving.
Nømad Coffee is both a coffee chain and roastery that in a short time has managed to climb its way up the coffee ladder of Barcelona. The cute coffee shop in the neighborhood, Born, is built in with a well-hidden kitchen that produces and sell delicious products, such as olive oil jam. At Nømad Coffee you can expect top class coffee matched with great service and a comfortable and friendly atmosphere –a must do for coffee lovers visiting Barcelona. 

Flax & Kale is, according to my taste buds, one of Barcelona's absolute top food experiences. The perfect place for a brunch or a late lunch, in other words, a must do in Barcelona.
The restaurant is more or less 90% plant based with the exception of a few fish dishes. Some of my favorites are: zucchini blossom salad, jackfruit taco (tacos al pastor) and the salmon mini burgers. The variety is huge, delicious and unique.
The drinks menu is nothing less – with everything from kombucha, freshly pressed juice to plant based smoothies and lemonade. I can guarantee that whatever you decide to indulge in at Flax & Kale, you can enjoy it with great conscience.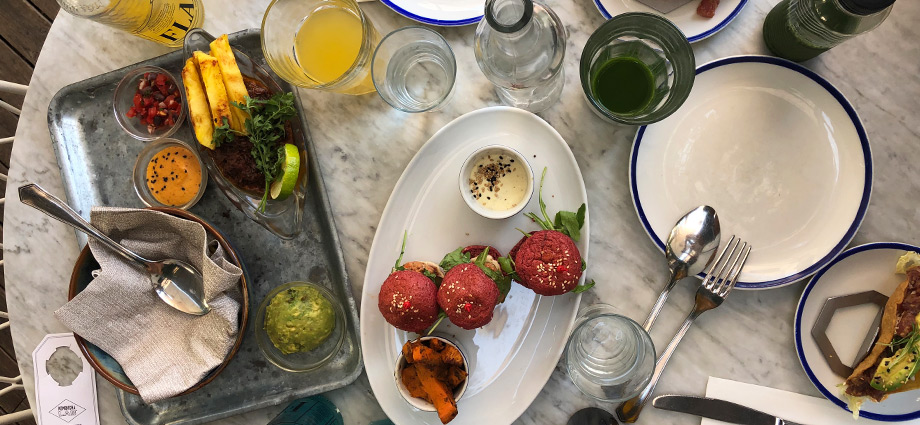 Dinner in Barcelona
There's a huge variety in dinner tips worth trying in Barcelona. Find my two favorites underneath.
Sensi Mezzanine
Sensi Mezzanine is a part of the tapas chain Sensi which has several restaurants in the old town, Gotico. The restaurant wins points with me for the lovely atmosphere and original interior. A fusion restaurant that plays with a combination of the Spanish and Argentinian kitchen.
You will of course find the Spanish classics like patatas bravas and pimientos de padron, which will go perfectly with the more contemporary dishes like baked octopus with eggplant puree and caramelized shallots, sea bass ceviche and my favorite – fresh truffle ravioli in a parmesan cream. Am I the only one drooling at this point?
For the sweet tooth; make room for Sensi's legendary cheesecake covered in dulce de leche…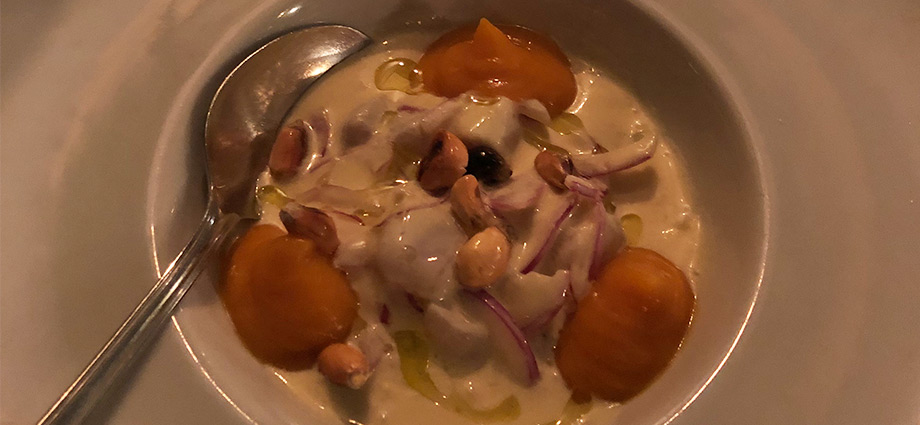 El Salon
El Salon is a classic must do in Barcelona. The more traditional three course kind of restaurant and a winner with the locals in Barcelona. Despite its central location, El Salon is well hidden and lets you avoid the worst of the tourist traps.
The restaurant's peaceful atmosphere, beautifully served food and immaculate service makes this an excellent choice from beginning to end, and is sure to give you a food experience you won't be able to forget. El Salons menu has more of an a la carte set up, with excellent choices of meat and fish. A great food experience.
Pssst… Just like Sensi, El Salon also has a legendary cheesecake with a blueberry topping worth saving room for…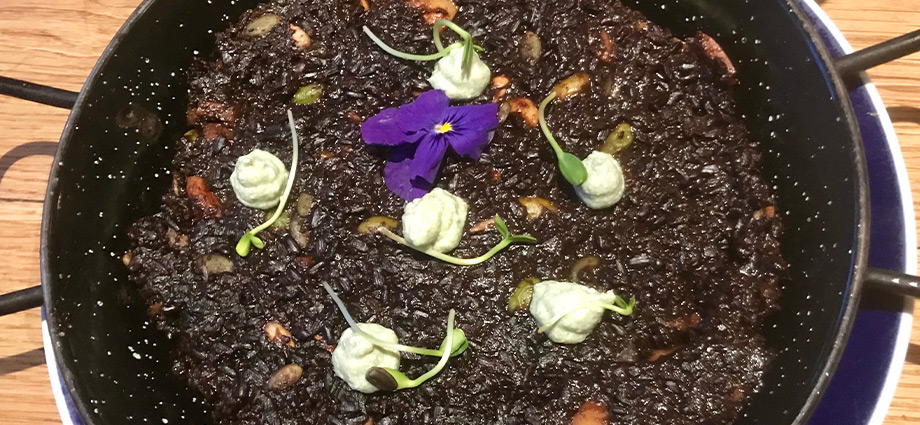 Cocktails and nightlife
Barcelona is a city that never sleeps, and like the city's food scene – the nightlife scene is also extraordinarily big, so you can be sure to find something of your liking. As long as you are willing to search for it…
Pipa Club
Pipa Club is one of those places where it's easier to know someone who can help you get in. You see, you need to be a member to get in to this classy cocktail bar. Despite being located at one of the busiest squares in the city, Placa Reial, Pipa Club is quite hidden. It's located on the second floor of an apartment building on the crowded square.
The interior is stylish and homely and has tables and seating in every room, as well as a popular pool table. The cocktail menu is long and extravagant, and the service is light and fun. Pipa Club is definitely a good choice for a casual cocktail night with good friends.
El Paradiso
Like Pipa Club, El Paradiso is also not the easiest to get in to. The difference is that El Paradiso is a speakeasy concept, which means the location of the bar is secret. The bar is found through the backdoor of what looks like a completely normal pastrami bar.
If you're lucky enough to get in, you can order a fresh pastrami sandwich from the outside bar, and enjoy one of the many unique cocktails from the luminescent menu. El Paradiso is centrally located in the area of Born and is a great place to start an eventful night out in Barcelona.