Tucked away in the dry and arid Tankwa Karoo region of South Africa, away from all signs of civilization, you will find the amazing festival called AfrikaBrun. Without knowing what it is or what you are going to do here, you will probably get lost just trying to find it.
Let me give you a personal survival guide. Are you ready for this magic?
AfrikaBurn is a community of participants who come together to create art, burning structures, costume, performance, theme camps, music, mutant vehicles and much, much more. All of this is created through the volunteer culture of the citizens of Tankwa Town in the Karoo once a year.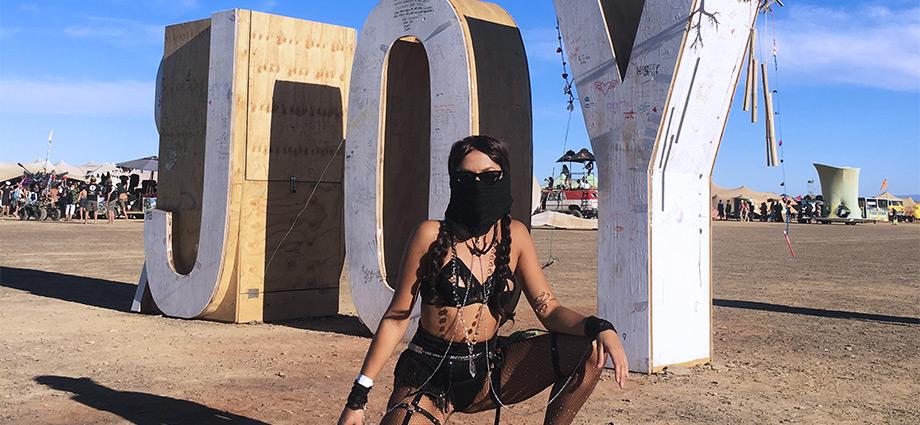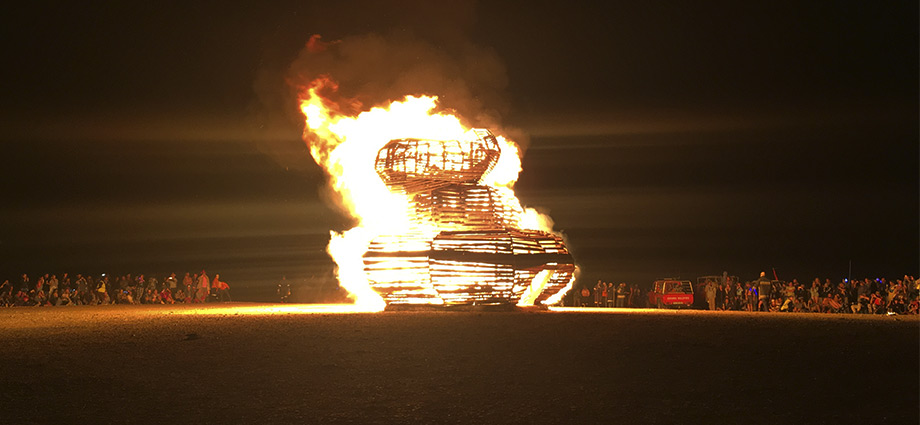 AfrikaBurn's aim is to be radically inclusive and accessible to anyone. The touchstone of value in their culture will always be immediacy: experience before theory, moral relationships before politics, survival before services, roles before jobs, ritual before symbolism, work before vested interest, participant support before sponsorship.
Nothing but ice is for sale at the event. Nothing. There are no vendors, no advertising or branding. It just doesn't fit in.
"It's not even a barter economy – it's a gift economy that's about giving without expecting anything in return."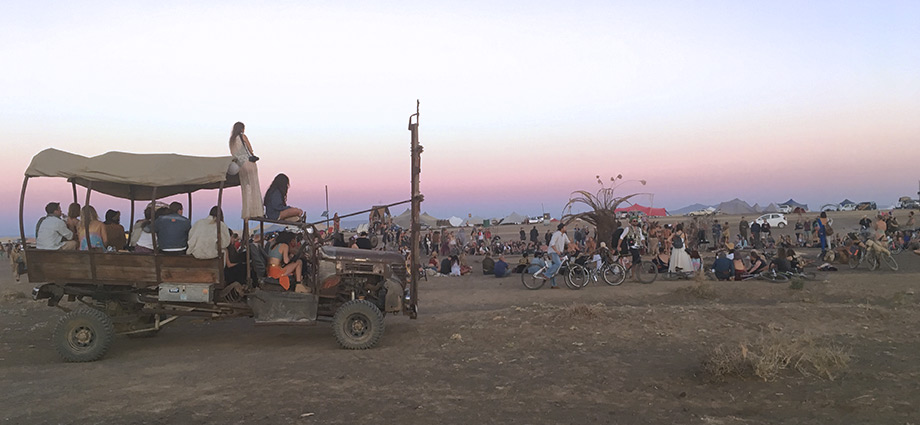 You've now read the principles of AfrikaBurn. Does this fit with your lifestyle? Is this something you want to experience? Because, it is easier said than done. When you are used to attending huge festivals like Coachella and Ultra, your biggest concern is missing out on one of the headliners because you are stuck in the queue to the bar. At AfrikaBurn you provide what you drink, what you eat, where you sleep and how you get in – ALL BY YOURSELF. Money will not save you here, my friend.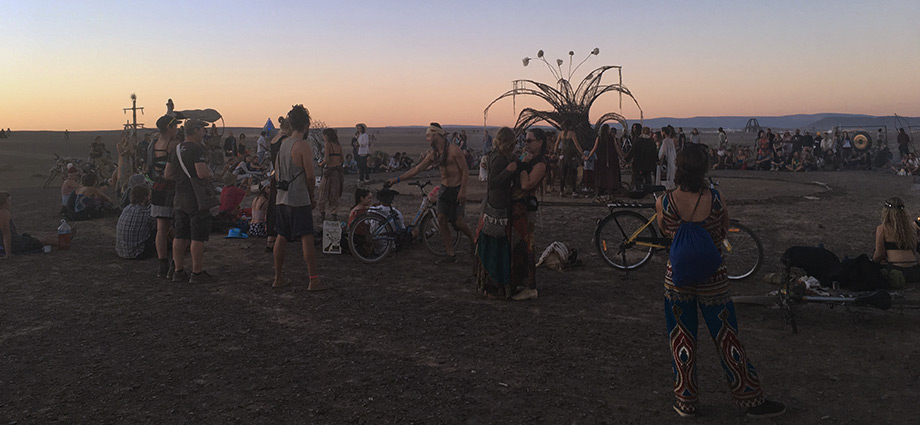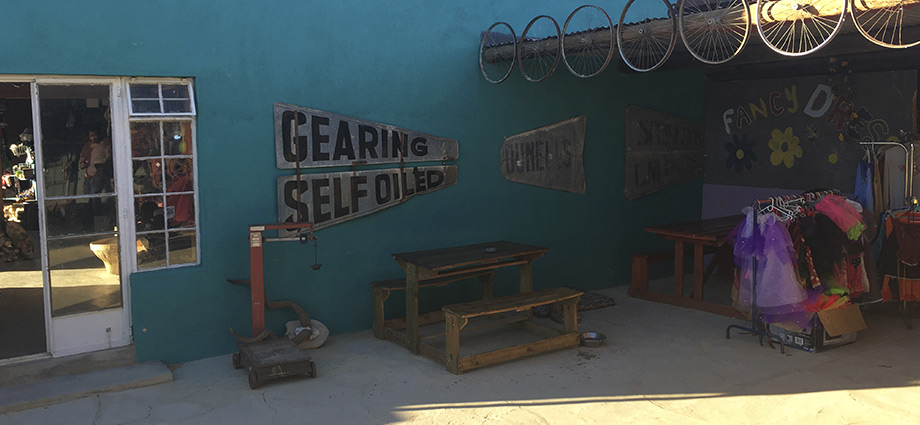 This may seem frightening (it did to me at first), but a little bit of practical planning will get you a long way. You also need to decide what your contribution to the festival will be. Each year they choose a specific theme for the festival and this year it was wider and more individual; Working title – choose your own theme.
A working title is the temporary name that is given to a project during its development. So, the theme of this year invited us to engage and be responsible for defining Tankwa Town, the temporary city in a participant-driven society. 
It couldn't have been a better fit to our first time as burners.
"Creativity is a tribal experience…"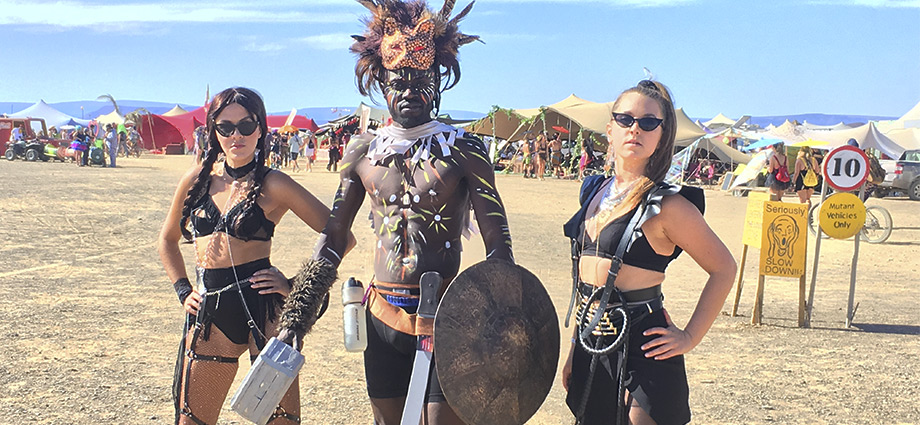 What I loved about this festival was that you could come as you are. Many places state this, but it is just to be good on paper. What they mean is; come as you are, but follow our rules. At Afrika Burn they really mean it. You can find everything here. And everything is accepted.
Like us – we love to dress up and use a lot of time finding and creating costumes. This is seen as a contribution in itself, because you are part of defining AfrikaBurn with your individual statement. It was such an amazing experience to see all the individual statements creating such an empowering community.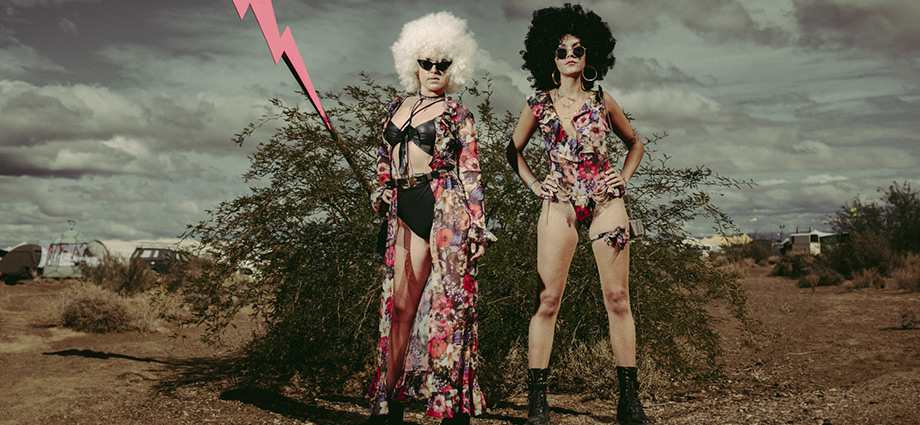 "Bee to the blossom, moth to the flame,
Each to his passion, what's in a name?"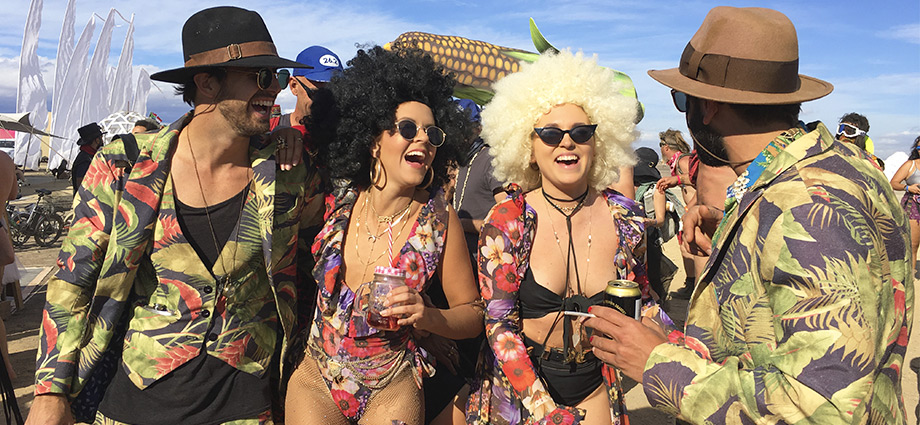 I already said that you need to provide for everything yourself – drinks, food, transport and so on. BUT, because of the gifting economy you can get drinks and food throughout the festivals at many of the camps. These are powered by individuals who wants to be a contribution in this way. You need to check the survival guide of AfrikaBrun with the specific program (you get it when you pick up your ticket), to see when and where you can get something yummy-for-your-tummy or some booze. It's usually only open for 2 hours or less. But please, I'm not encouraging you to be a freeloader – contribute in your own way and give without expecting something in return.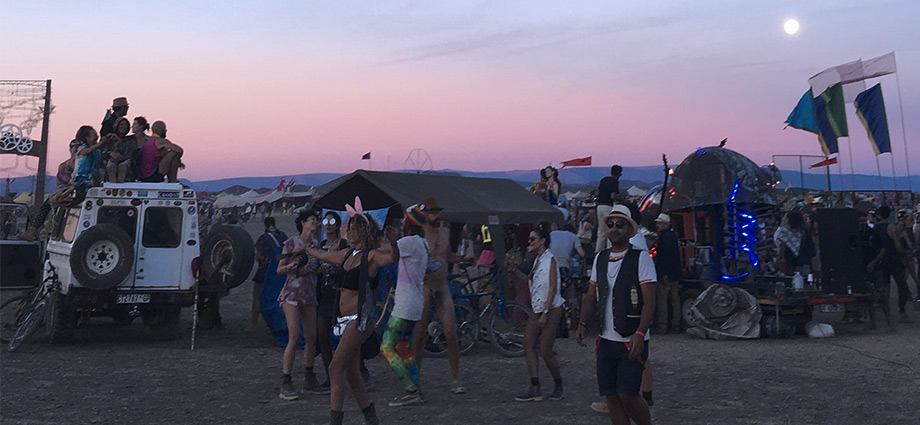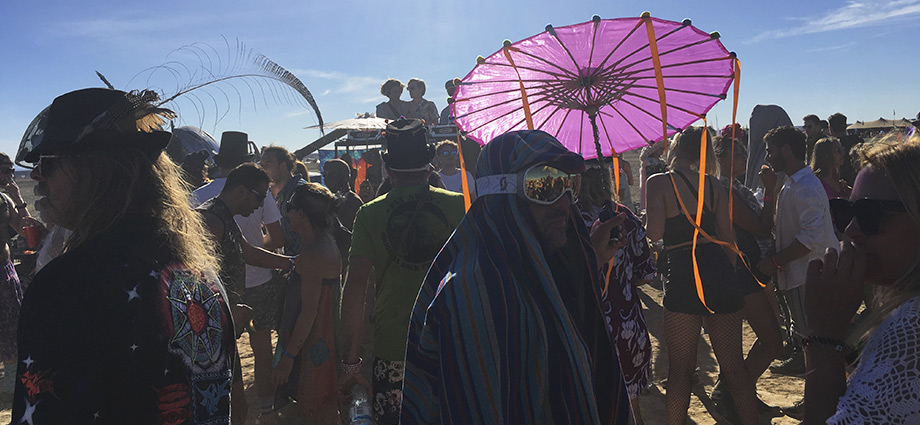 Most burners camp at the venue like you can do on most festivals, because the hassel of getting there is just too much. People start arriving on Monday to put up their camps and get into the groove, and by Wednesday most of the camps, mutant vehicles and burning structures are up and running.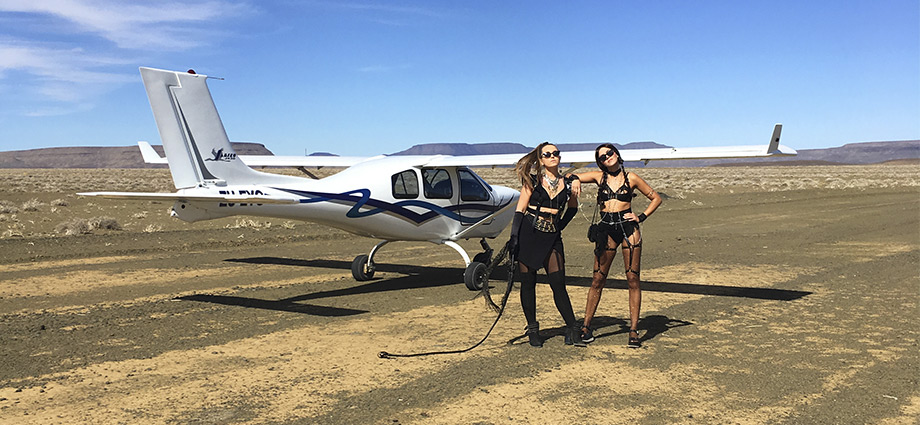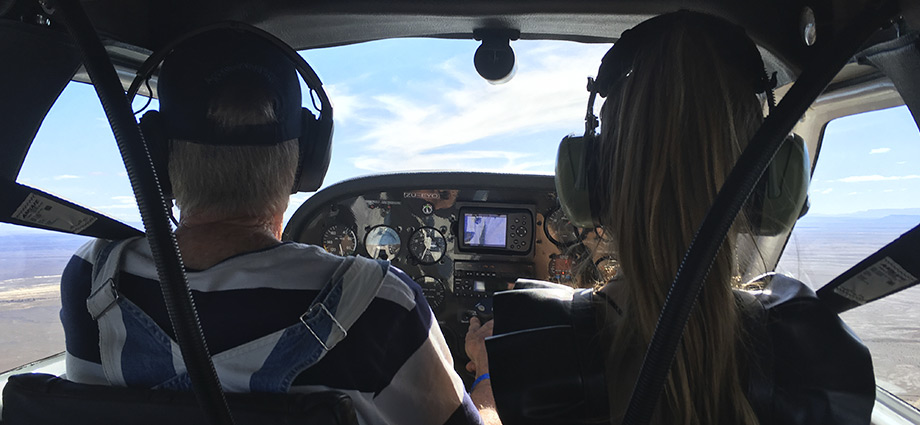 If you like to shower off the dust and sleep comfortably (and are a bit of a diva like me), I strongly suggested you check out my-home-away-from-home–AfrikaBurn-style. I think this was our best decision throughout the festival. Yes, we tried camping at the venue for one night, but that was enough. The burning heat at daytime and freezing cold at night was not great fun, just saying…
Staying at Skoorsteenberg Farm and Cottages also gave us the opportunity to fly private to the festival one day. This was such an amazing experience. Seeing the venue and where its actually located from the sky, gives you an whole other idea of how far from civilization you actually are!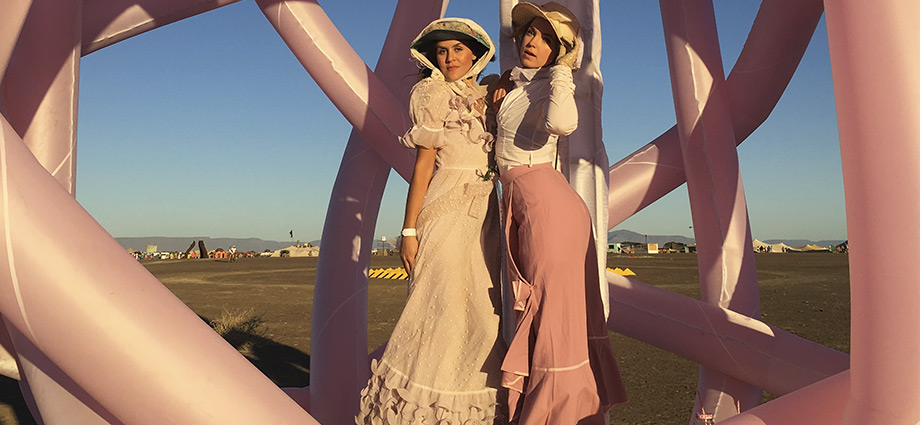 So, now it's up to you to choose what kind of burner you will be. How you want to contribute and how the hell you are going to get your ass to this magical place. If you want it, it will happen.
"Choosing what you want to do, and when to do it, is an act of creation."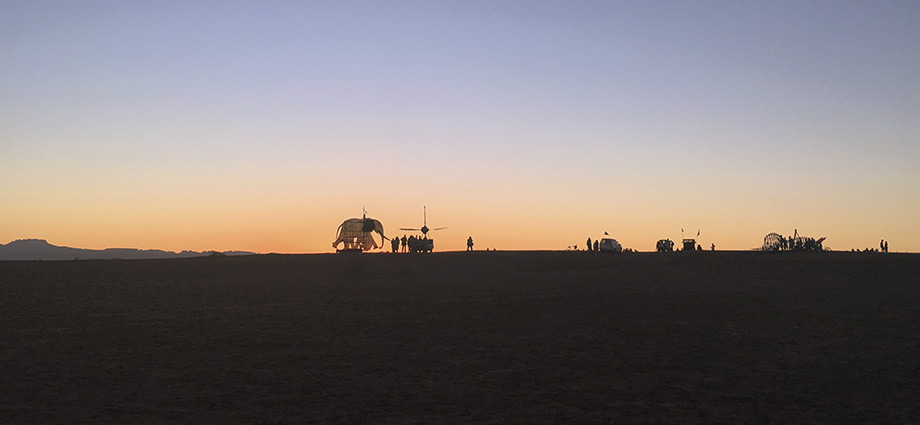 This was one hell of a ride. Burners are worth experiencing. And we can all benefit from experiencing the powerful community AfrikaBurn creates year after year. This will show you that people can do anything they desire.
And they can do it so beautifully together.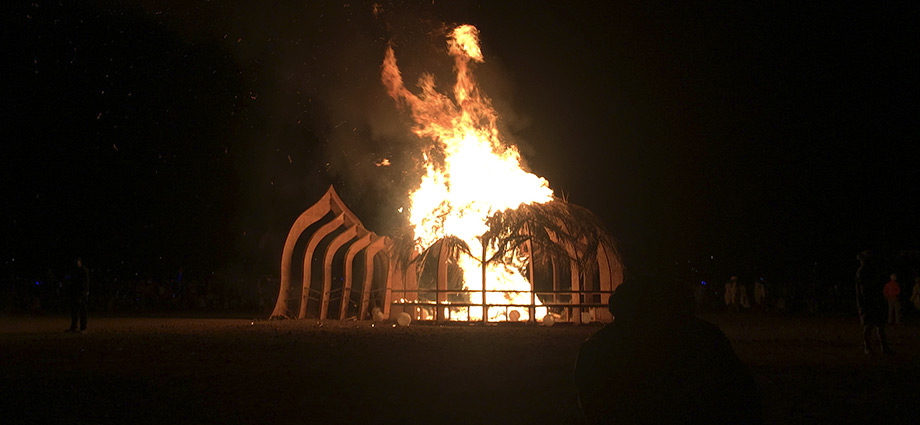 BE A CREATIVE.