Want to indulge in the bohemian luxury Tulum has to offer? The key is to know where to splurge and where to save. Yass, we like that luxury life.
FOOD & DRINKS
Ohh jeezuz the mexican fiesta is to die for! Let's get down to business.
Best brunch you find at NOMAD – a touch of Marrakech and the perfect hangout spot for the rest of the day. Get ready to stand in line for this treat.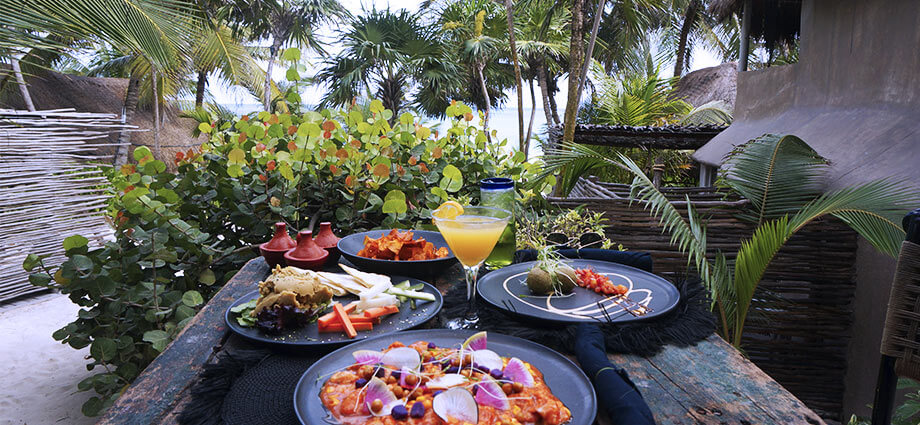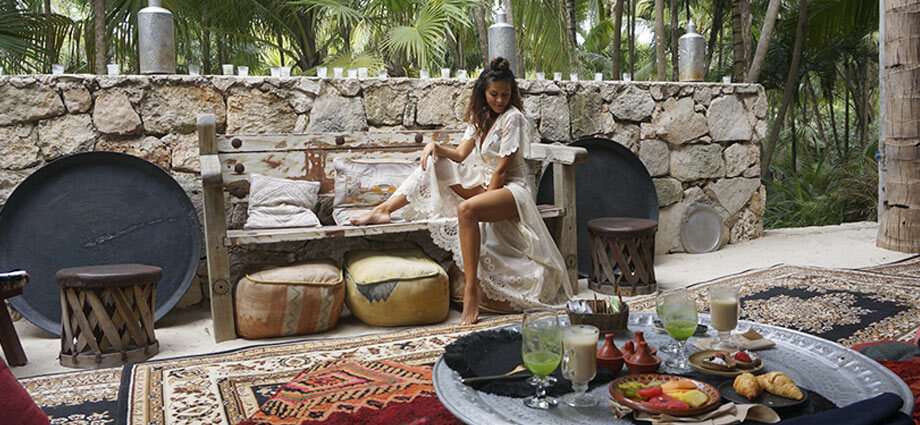 Restaurant Philosophy – located in the previews mansion of Pablo Escobar's – Casa Malca is a winner for every meal. Either you go there for breakfast, lunch or dinner, its delicious. Make sure you get the pink spot.
For the best coffee in town go to Ki'bok Coffee Ki'bok Coffee – best baristas and always a nice crowd. You may also want to try the scampi tacos and pancakes for lunch.
And when you want a good, spicy burrito, you go to Burritos Amor. Try all their homemade dressings, it's soo good!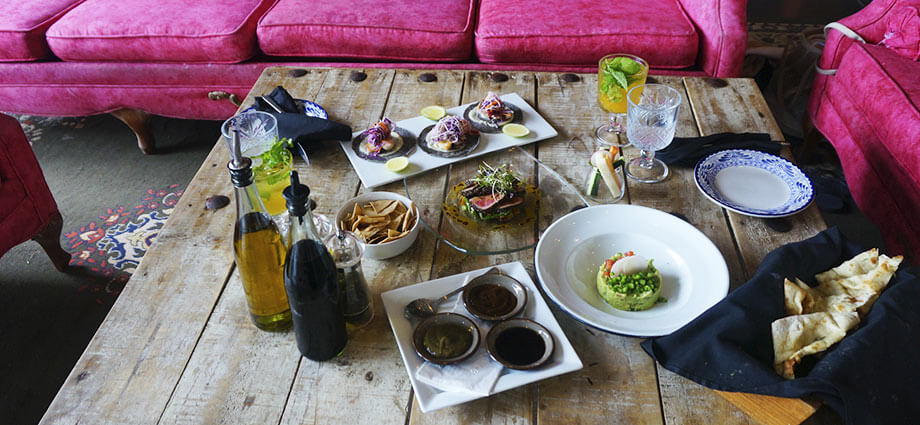 STAY
You can find bohemian luxury many places in Tulum. Read my article from Azulik Eco-Resort & Maya Spa and get a sense of what happens when you mix luxury with jungle and a touch of spirituality.
I would also recommend checking out La Valise. Breathtaking bungalow hotel located on the beach with the perfect view of the Caribbean Ocean.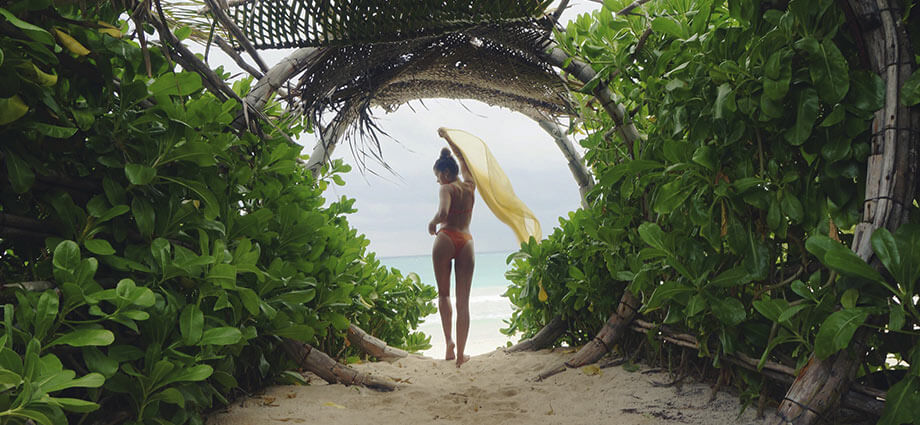 DO
Rent a bike. It's the Tulum lifestyle. Everything is flat and facilitated to get anywhere with a bike. You can rent one at the hotels in town or bike shops.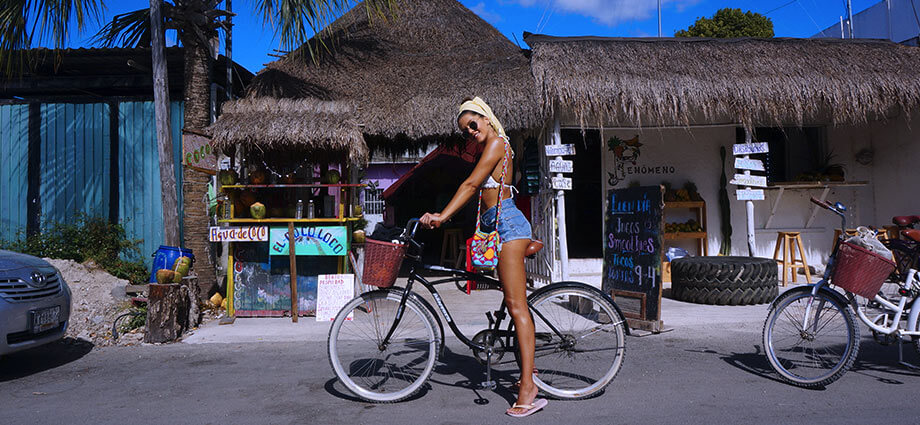 Didn't get to attend Burning Man this year? No worries, why not try the Maxa Camp Burning Man! You get the music, vibe and the people, the only difference is that you are on the beach, not in the desert. Maxa Camp Tulum is originally a camp on Burning Man that also do regularly events at their camp on the beach in Tulum. The camp is a located on a big area with many chill spots and small tents. During their events they have live DJ's, small stands with independent fashion and jewelry designers and different sessions, like yoga and meditation, depending on the size of the event. The little kitchen is open when the staff decides that everybody is hungry,  and then they make small portion italian pizzas for everyone. If you need a moment between sessions of dancing and talking to strange men in speedos and feather vest, just find a comfy beanbag and take a little power nap. It's plenty of them and it's not hard to find a little hide-away. Just don't be surprised if the man in speedo and feather west wakes you up to a homemade Caipirinha.
Maxa Camp Tulum is not something you want to miss on your bohemian luxury trip to Tulum.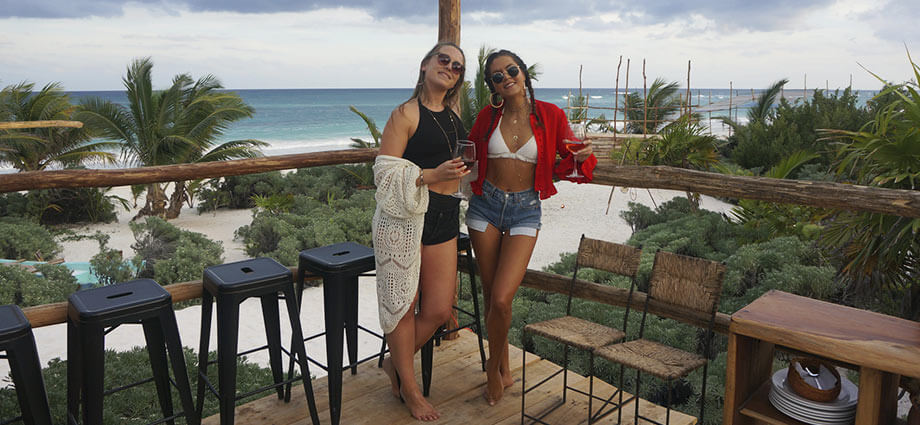 If you want to experience something you probably never done before, you need to check out the cenotes in Tulum. This is the homeland of mermaids.  Check out my article about the cenotes in Tulum, and find out which one is the most mind-blowing and when to go where.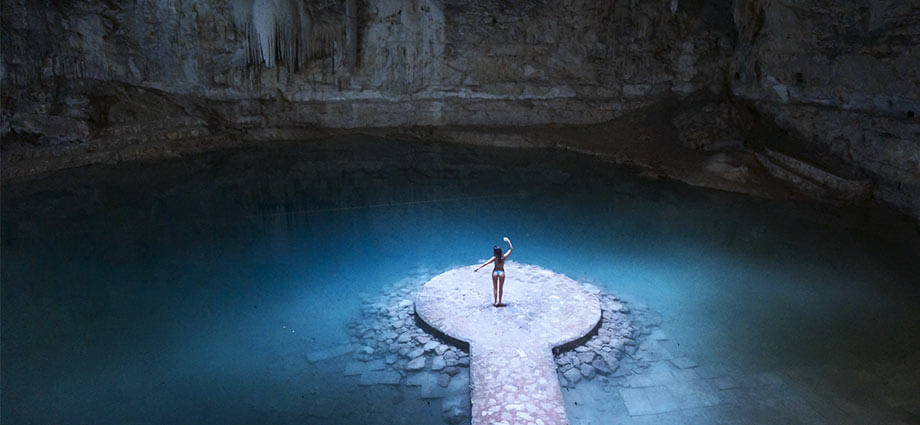 Probably the most touristic place in Mexico, but Chichen Itza is worth seeing. Go early, early and it will still be a line, but if you rush in at 8 am when they open, you will manage to get photos without the mass of people.
Make sure you also check out the Mayan ruins. Only a 20 minuets bike ride from the city center.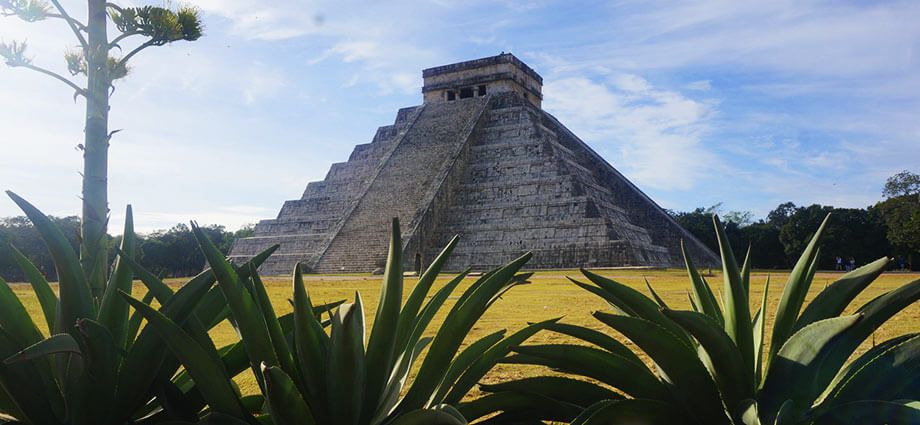 Tulum is the place to hangout and meet a lot of cool people. Bring your computer and find a nice spot to work or just chill with a book. Or if you book a bed by the beach at NOMAD you can just lay there all day. I'm telling you, your body, eyes, ears and mouth will thank you. This place quickly became a favorite.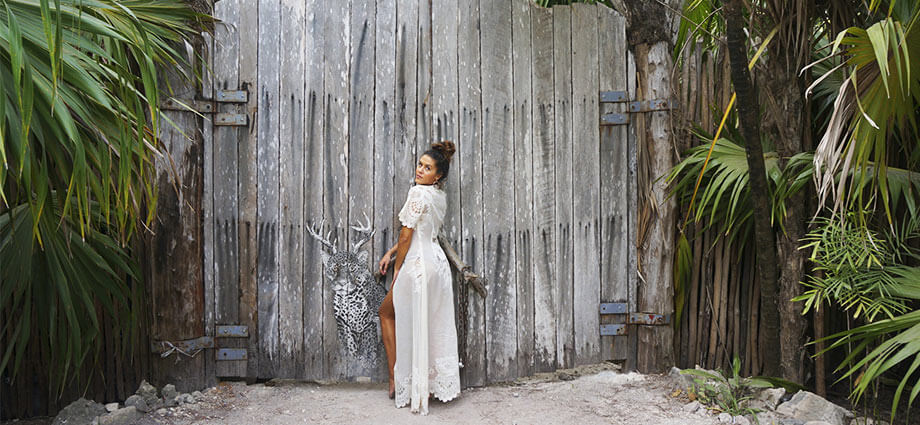 Life is all about saving at the right times and splurging at the right times. Bohemian luxury is something I highly recommend. Bring your friends or get lost with your lover.
The Good Life of Tulum.