If you heard about Florianopolis, you probably did while scrolling through Daily Mail catching a glance of Alexandra Ambrósio partying on a beautiful beach. But that's the north part of the island. If you want the tranquil surf vibe, yet with the honeymoon scenery – welcome to the south of Florianopolis.
EAT
Brazil's most famous bowl: Acai Bowl – get it at Praia Campeche and in Lagoa da Conceicao   
La Cave  – gourmet restaurant in the city center. Excellent, experimental tapas. 
Santa Figueira in Ribeirâo da – thai food and cocktails 
Porto do Contrato in Ribeirâo da Ilha  – great seafood   
Sushi at Kanpai Sushi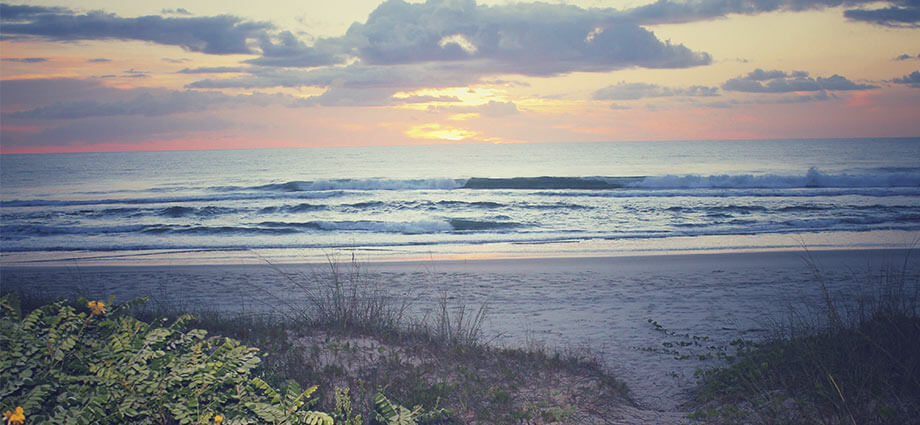 DRINK 
Latte at The Family Coffee Shop  
Great ice coffee and brunch at Café Cultura   
Sucos (fresh juice) and coconuts at the beach – Florianopolis has so much great, fresh fruit, and the avocado is bigger than anywhere I've ever been!  
Cocktails at Santa Figueira in Ribeirâo da Ilha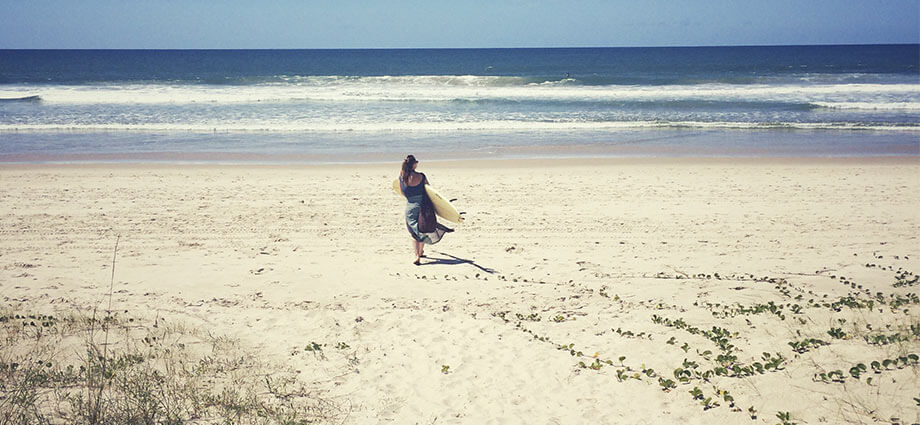 DO
Surfing, surfing, surfing – contact the guys at Praia Campeche/Praia Môle for lessons and boards, or send Filipe Kita a message 
Day trip to Campeche Island  – boat from Praia Campeche at 9am on weekdays (be early to avoid too many tourists). Imagine the movie "The Beach" – so beautiful   
Dunas de Joaquina at sunset – it's like being in the desert. You can also sand board down the dunes here  
Read & Explore: Travel treasures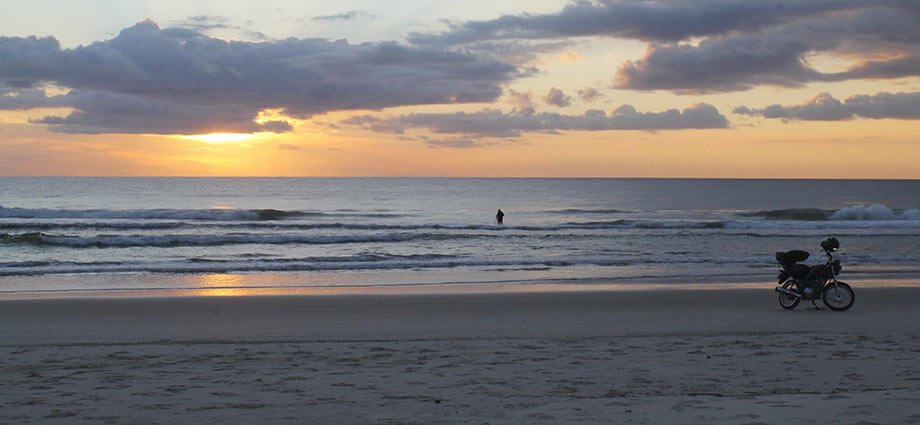 Stroll around in Lagoa da Conceicao   – two beautiful lakes here, you can go for a hike or rent a bike. A lot of bikini stores – you are in Brazil, the land of beautiful bikinis. A must to buy at least one! 
Visit the surf wear designer Paulina Sabioncello in Lagoa da Conceicao and get a tailor made surf suit – she let's you pick from her own fabrics and designs (takes about one week)   
Mirante da Praia Môle – view of the two lakes in Lagoa da Conceicao   
Sunrise at Praia Campeche 
DANCE 
Both center and north of Florianopolis is great to go out to party. North of the island is famous for big clubs and beach bars and rich, jetsetters, like Alexandra Ambrósio.  When you stay in Campeche and like it a bit lowkey, Lagoa da Conceicao is the perfect place to go out.  
Mustafa for hip hop-nights (usually Fridays)  – live rap-concert, cool location and crowd  
Malam on Saturdays  – cool, eclectic club where you can dance until sunrise (super crowded)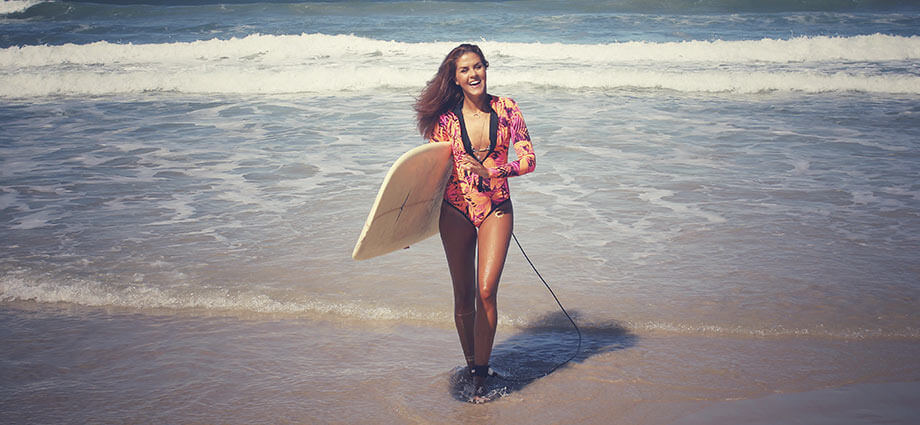 TAN 
Praia Campeche  – amazing, huge beach, not so crowded, but windy. Kite surfing is a big thing here! The surfing conditions are good, but you should be more advanced because the current is strong and waves can be pretty big.   
Praia Joaquina  – more crowded, some restaurants and bars. Often beach parties and surf contests.   
Praia Môle  – party beach and surfing for all levels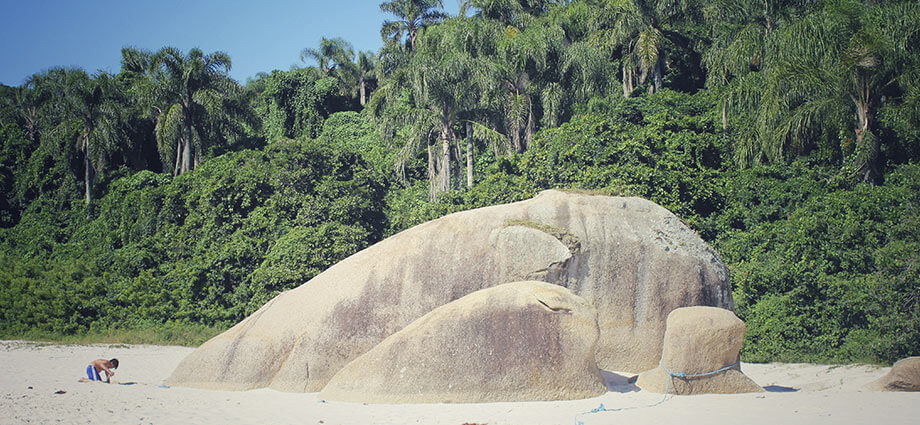 STAY 
Otavia's home in Campeche, Airbnb 
You can choose between her two houses. One of them is close by her family, perfect for two people, about 10 minuets walking to the beach. The other one is bigger and you have more space to yourself.  
Worth mentioning about going to Florianopolis:
This island is known for having a lot of rich tourists from main cities in Brazil, as well as from the rest of the world. It's also a well-known honeymoon destination, so to avoid the most expensive parts, stay in Campeche or further south. Here you get the tranquil surfer vibe, and you can rent a car to drive to other parts of the island. You save a lot of money, but you get the same mind blowing experiences of this magical island.