If you are tired of boring city guides, you've come to the right place. Welcome to a perfect summer guide to Oslo; combining excitement for both eyes, mouth and body.
Here you will find 10 things to do in Oslo during summer. If you enjoy summer in the city, you will definitely take pleasure in the majority of things listed below.
And if not (for some odd reason), the ground for visiting Oslo during summer still stands – cause Osloers are so much more pleasant to be around during this time. No kidding.
Anyways, let's dive in!
Fresh water swimming in Oslo
Not in the mood for sand and salt water? Head to Frysja for a cool, refreshing swim. Always a good idea on a hot summer day.
This is the place for both young people, families, and the elderly. Nevertheless it's enough space so they don't need to mingle if they don't want to. Bonus, right? I would also recommend coming here for a night dip on the most tropical nights.
How to get there: Bus 25 from Majorstua or 54 from Tjuvholmen. Get off at "Stillatorvet" and walk over the brigde. The best place to lounge and get the most sun is the little hill opposite to the main road.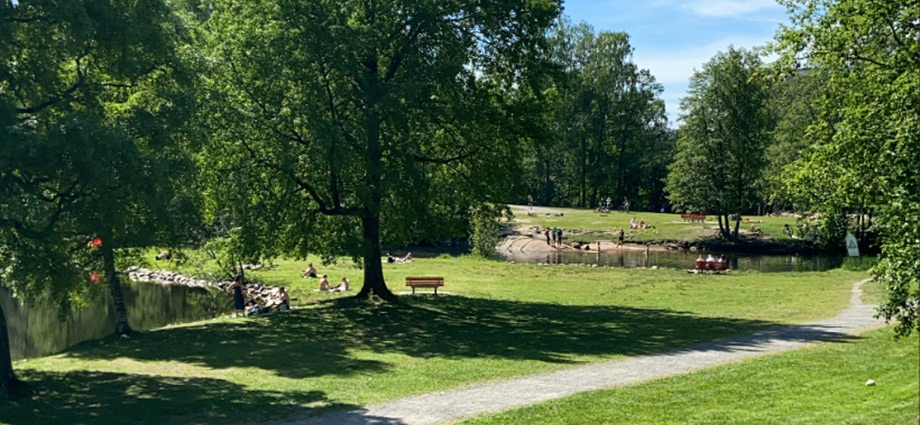 Six floors – a plethora of opportunities
Deichman Bjørvika is Oslo's main library. On June 18th 2020 it opened it's new doors – located in the middle of the city center, between Oslo S and the Opera.
The new library contains of six floor where each floor has a different atmosphere, with different functions and possibilities. My favorite is at the top, on the fifth floor. There you will find study spaces, a reading room and rooms where you can just relax and reflect – with great views of the fjord.
The goal of the library is to help you to better understand the society we are part of, through all its different floors. Welcome to a world where you get history, the present and the future in the same building.
Address: Anne-Cath Vestlys plass 1, 0150 Oslo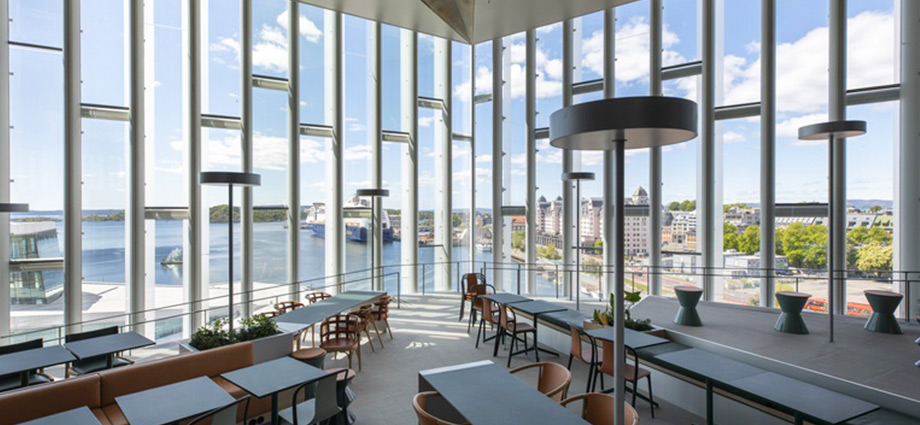 Best ice cream in town
You need to know where you can find the best ice cream when you visit Oslo in the summer. It's not too many times through the year that Norwegians (rightly so) crave ice cream, but when the temperature peaks 20 degrees celsius on a sunny June day – it's really time to indulge. And the best place to do that; Gutta på Haugen.
They are the first in Norway with organic soft ice cream, and they offer special seasonal toppings. Like the one last week; stirred mullets with a hint of rosemary. They've also served toppings like bacon and olive oil one time….
Anyways, they offer both ice cream cones and soft ice cream with many delicious toppings and flavors. It's a must!
Where: Knud Knudsens plass at St. Hanshaugen, right behind the bus stop with the same name.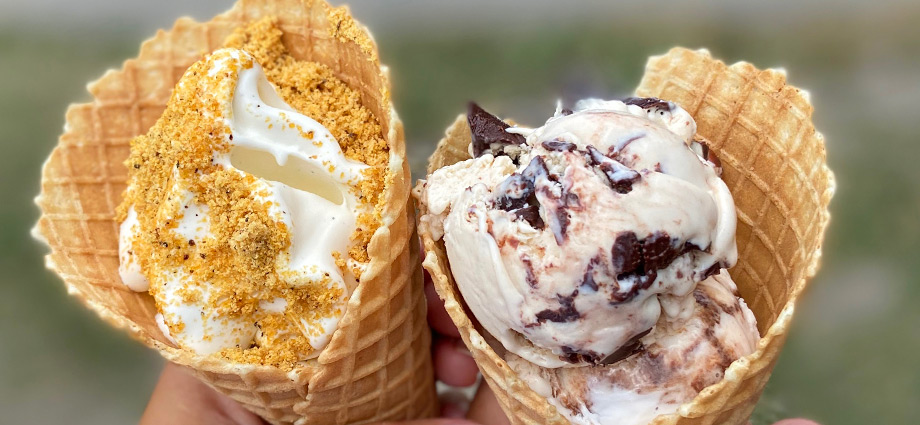 No
licens

e needed!

With GreenBoats anyone can rent an electric boat and get out on the Oslo Fjord. The concept is simple; they find old boats and replace the old petroleum engines with new electric motors, bringing them back to life. The boats have a top speed of 5 knots and are under 25 feet long, so they are very easy to handle for everyone. Which also means – no license is needed!

Bring your friends and family and enjoy the sea in a quiet and sustainable manner.

Address: Stranden 30, Aker Brygge. Rent for up to 7 hours, starting at 800 kr per hour.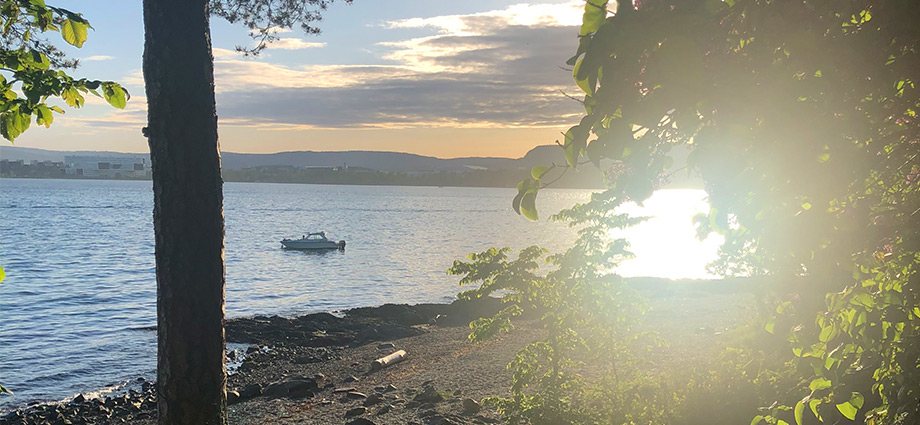 Perfect place for a glass or two at sunset
Vippa is a food court situated on the edge of the Oslo fjord. The facility was formerly used to store goods from all over the world, but now it acts as a hub for 11 food stands, offering sustainable and diverse food to Oslo's bustling foodscape. They've created an ethical and multicultural environment for both the people operating the food stands, and the guests visiting them.
If you don't know where to dine after a day of exploration and sun bathing – Visit Vippa. It's always a great food & drink alternative + the bonus of the beautiful surroundings of the fjord.
Address: Akershusstranda 25, 0150 Oslo. Take bus 60 to "Vippetangen".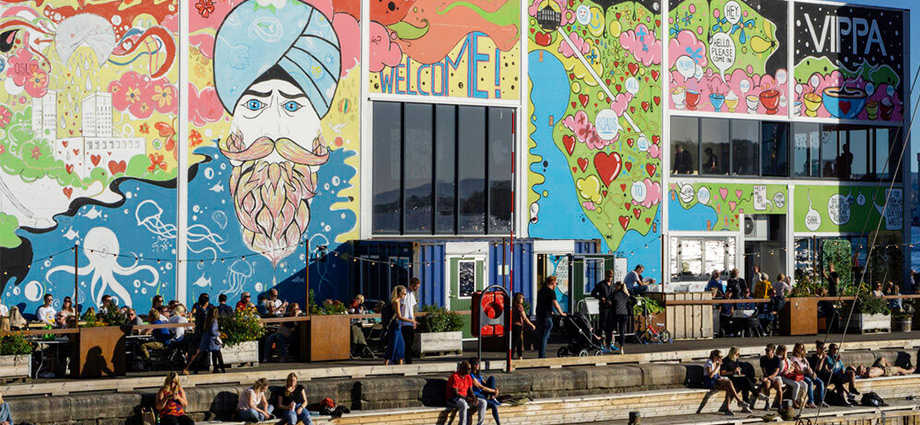 City life island hopping
Just outside Oslo city center you will find Hovedøya. This is a lush and green island with many bathing spots and cultural monuments. Parts of the island are a nature reserve and flowers, trees, animals are protected.
The bathing options are best on the island's west side, where there are two large beaches. Without revealing my favorite spot, I recommend exploring a bit to find the hidden treasures surrounding the island. That is, if you don't mind swimming from rocky shores.
How to get there: Take the boat from "Rådhusbrygga", just beside "Fisketorget" and the main passage to Aker Brygge. Hovedøya is the closest of all the islands – it takes less than 10 minutes with the boat.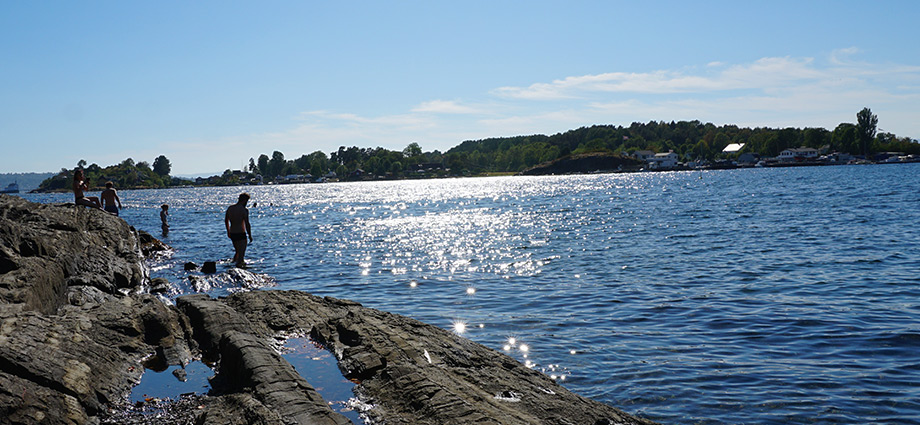 Seafood heaven
A gem on a small island just outside Bygdøy. The place opened for the first time in 1929, which might indicate that this is worth checking out. Lille Herbern is both an à la carte restaurant and banquet room with large outdoor seating. They serve delicious seafood and excellent summer dishes until 10pm every night all summer.
Enjoy a mouthwatering summer night you won't forget!
How to get there: Take the Bygdøy ferry or bus 30 to "Bygdøynes". Go down the first road to the left after the museums, and wait until the boat ferry takes you across the canal.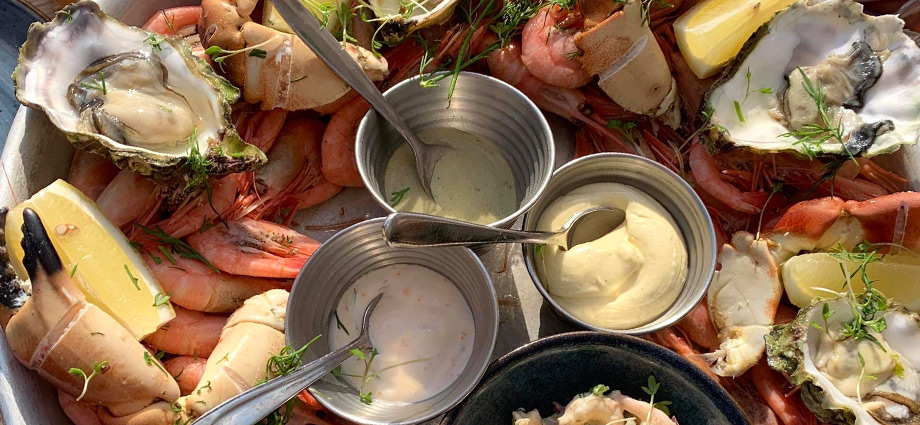 Includes over 5,500 plant species
A green zone in the middle of the big city. Perfect for relaxing walks or when you need a time off with a book. The collections in Botanisk hage includes over 5,500 plant species from around the world. The plants are grown in greenhouses and in various branches around the garden.
On top of the garden you find a little café with refreshing beverages and light meals. Surrounding yourself with plants and flowers are always a good idea.
It's also worth noting that Klimahuset just opened in Botanisk hage. Here you can experience exhibits and photographs of greenhouse gases and global warming. The background is to help educate children and young people about the dangers of global warming.
Address: Sars' gate 1, 0562 Oslo. Open every day from 9am to 9pm.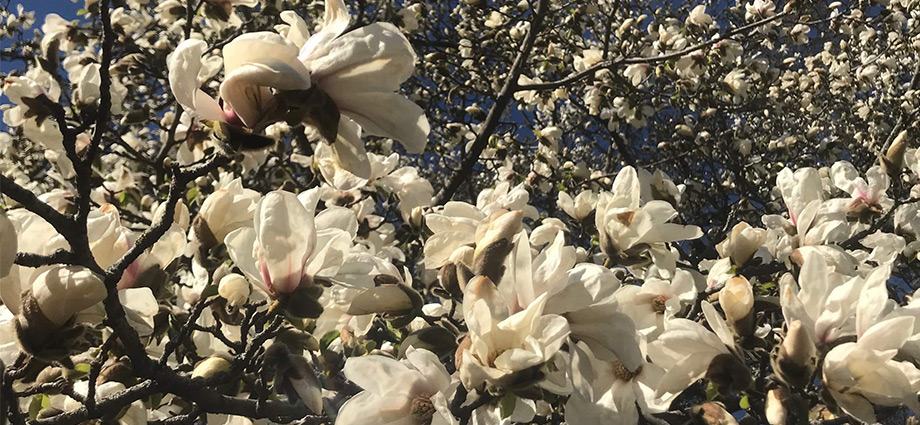 Coffee and Donuts
Handmade donuts and great coffee? I don't think I need to explain why this one is on the list. But just to be sure you get the point – let me take you through some of the flavors; Cardamom Sugar, Raspberry Pistachio, Caramel Popcorn, Chocolate & Smash, Snickers, Coffee and many more. Check out their Instagram to see some of the surprises you will find inside the donuts.
You know where to stop by this weekend, right?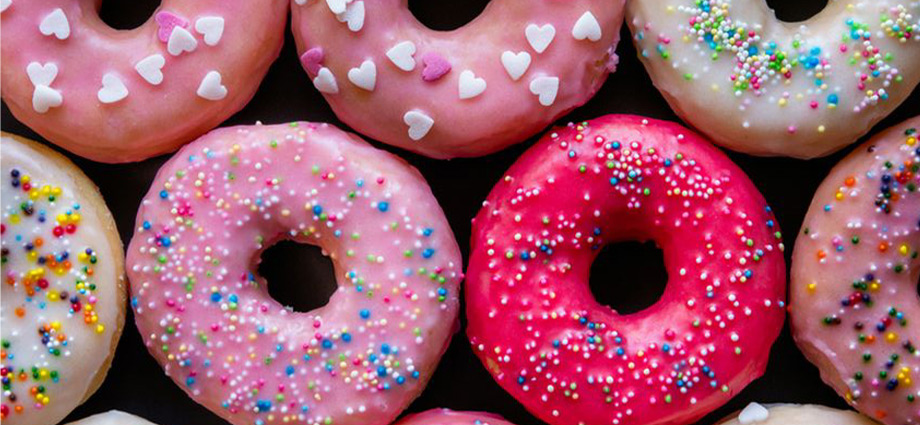 Sunset at Grefsenkollen
Just north of downtown Oslo you will find Grefsenkollen, a popular hiking destination with great views of the city, the fjord, Holmenkollen and Oslomarka (the forest). From the top, you have great options for further walks into Lillomarka – or you can just stay and watch the sunset. It's one of the best places to enjoy an endless summer night.
Grefsenkollen Restaurant is located on the top and offers outdoor seating on the terrace all summer.
How to get there: For the sporty ones – the hike up to Grefsenkollen is pretty popular. Then I would recommend starting at Årvoll (bus 25 from Majorstuen and 31 from Jernbanetorget) to enjoy the hike through Lillomarka. The best way to get to Grefsenkollen without much uphill hiking is on the weekends. Then you can take bus 56b from Storo all the way up.

(The header picture is from two years ago at the festival OverOslo, which usually takes place at Grefsenkollen the third weekend in June every year.)